Construction is booming at the three major airports in the Persian Gulf region. The largest, Dubai International Airport, carries on its expansion even as it plans for a completely new facility to be completed in 2017. A New Doha International Airport will begin to replace the existing facility in Qatar next year. And at Abu Dhabi International Airport, the master plan calls for a new Midfield Terminal Complex to be completed in 2012.
---
Dubai International Airport (DXB)
Dubai International Airport serves Dubai, the largest city in the United Arab Emirates. Slightly less than a third of all flights entering and leaving the Middle East/East Africa region stop here. In 2004, DXB accommodated 107 airlines connecting to more than 160 destinations. According to projections, by 2010, 60 million passengers will pass through the airport each year.
A new airport, tentatively named Al Maktoum International Airport, is expected to be completed in 2017. The new facility will be the heart of Dubai World Central, a residential, commercial and logistics complex. Built to accommodate the new Airbus A380 aircraft, the runway configuration will allow as many as four airplanes to land simultaneously.
When completed, Al Maktoum International will have six parallel runways and three passenger terminals. One terminal will serve airlines of the Dubai-based Emirates Group, the second will accommodate other major carriers, and the third is set aside for low-cost carriers.
Meanwhile, DXB — about two and a half miles southeast of Dubai — continues to expand. The new Terminal 3, which opened last November, serves Emirates. Within three weeks of opening, more than 500,000 passengers had flown from the terminal to Emirates' six-continent, 101-destination network. A total of 18 carousels return baggage to arriving passengers.
Terminal 3 is located underground, directly beneath the taxiways and aprons, making it closer to the boarding gates. Although it is one of the largest airline terminals, personal transportation options such as Skytrains and travelators make for quick jaunts between curbside and aircraft. Surrounding the food courts at either end of the terminal are lush, green Zen gardens, complete with fountains.
New first- and business-class lounges in Terminal 3 are spread over a vast area of more than 143,160 square feet. The luxurious interiors feature a spa and show kitchens producing haute cuisine. The airport, first opened in 1959, also has several other first- and business-class lounges and a fully equipped 24-hour medical center.
The entrance to the 5-star Dubai International Hotel is located on the arrivals level of Sheikh Rashid Terminal. Its 88 guestrooms and suites have 24-hour access to all services such as laundry and room service.
Marhaba Services offers several levels of meet-and-greet assistance for arriving, departing and transit passengers. Operated by Dnata, part of the Emirates Group, Marhaba (which means "welcome" in Arabic) can expedite airport procedures for individuals and families. Those who use the service also have access to Marhaba lounges in Terminals 1 and 3, 24 hours a day, 365 days a year. In addition to a comfortable place to spend time before or between flights, the lounges offer meals, snacks and a business center. Transit passengers with a stopover of at least eight hours (but less than 96 hours) who choose to leave the airport can get a taste of Dubai with Marhaba's City Stop, which provides assistance with visas, hotel accommodations and ground transfers.
Passengers whose destination is Dubai have the option of riding Dubai International Airport buses instead of taxis or limousines. The routes serve the most popular corridors in the city center. Some 80 hotels and furnished apartments are within easy walking distance.
A new VIP terminal — the Executive Flights Centre, located near Terminal 2 — opened last November at DXB. It includes a 59,201-square-foot two-story mai n building, a 40,000-square-foot hangar and a similarly sized ramp area for aircraft parking. There is a special VIP car park for long-term parking.
The EFC has its own dedicated immigration and customs sections, a Dubai Duty Free outlet, a fully equipped business and conference center, eight luxury private lounges and a limousine service between aircraft and the terminal. The new facility makes EFC the largest dedicated business aviation terminal in the Middle East.
The Dubai Department of Civil Aviation controls Dubai International Airport. The Dubai government also owns Emirates.
---
Doha International Airport (DOH)
In 2007, approximately 14 million passengers passed through Doha International Airport, the only commercial airport in Qatar. Located about four miles from Doha, the airport is the main base of Qatar Airways, but 27 airlines — including British Airways, Emirates and KLM — also provide scheduled service.
The airport includes free WiFi in business- and first-class lounges, a large duty-free area, a medical clinic with an emergency trauma room and three mosques (one just for men in arrivals and two for both men and women in departures). The Doha Marriott Hotel is just north of the airport.
The first- and business-class lounges have an in-house chef and an in-house sommelier. In addition to food and wine, there are showers and changing facilities; access to computers, fax and photocopying machines; sleeper chairs; shoe shines by request; a selection of international newspapers and separate smoking rooms.
Transit, arrival and departure passengers can purchase Al Maha Services. Plane-side greeters and an arrivals lounge are available, in addition to fast-track passport control and immigration clearance. Multilingual staff also assist at baggage claim and provide an escort through customs.
Access to the Oryx Lounge also is available for purchase. In addition to free WiFi, the lounge has spacious seating and light reading materials. Meals are available throughout the day.
The New Doha International Airport (NDIA) is on track to replace the current overcrowded facility. Construction, which began in 2004, is estimated to cost $11 billion and will include two parallel runways (the current airport has one).
The new five-level passenger terminal will feature a 100-room hotel. The first phase of the terminal, to be finished in 2011, will have 24 gates. Completion of the new airport is projected for 2015.
---
Abu Dhabi International Airport (AUH)
Abu Dhabi International Airport is located about 20 miles from the center of Abu Dhabi, the capital of the United Arab Emirates. It's the home airport for Etihad Airways, the second-largest U.A.E airline after Emirates. British Airways, KLM and Lufthansa are among more than 40 airlines which served 9 million passengers in 2008 with connections to nearly 70 destinations worldwide, including New York (JFK) and Toronto (YYZ).
The new Midfield Terminal Complex, expected to be completed in three years, will raise potential capacity to 20 million passengers annually. A second airport runway was completed last October, and a third terminal is being phased into use. Terminal 3 adds 10 new gates to the airport, two of which will accommodate the Airbus A380 aircraft.
Other major components of the airport's master plan include a new air traffic control tower (scheduled for completion this year), a new cargo complex and a duty-free zone to be called the Business and Logistics Park. All these updates should be finished by the end of 2012.
In October 2008, Abu Dhabi International received regulatory approval for enhanced low visibility operations on its first runway. Before this approval, aircraft were required to stop operating when visibility fell below 200 meters — about 656 feet. The newly operational second runway is expected to receive low visibility approval in 2009.
Abu Dhabi's airport offers an extensive range of hospitality facilities for both its business and leisure travelers. There are several lounges: the VIP Al Dar lounge with private Majlis (salons) available for VIP guests and corporate hospitality; the Al Ghazal lounge, which offers Internet stations and free WiFi as well as showers, food and bar facilities; and the Al Dana lounge.
The 5-star Airport Hotel and Lounge has 40 guestrooms plus a mosque, health club facilities, a lounge with hot and cold food options, Internet stations, laptops and free WiFi.
The airport also has initiated "Golden Class" service for business travelers. Available for a fee to all passengers, the service includes faster check-in at dedicated Golden Class counters, fast-track access through security and lounge access. Travelers can also use the business center, which offers secretarial assistance. Preferential rates are available to Golden Class customers for limousine services and fresh flowers.
Abu Dhabi International, which opened in 1982, is owned and operated by the Abu Dhabi Airports Company.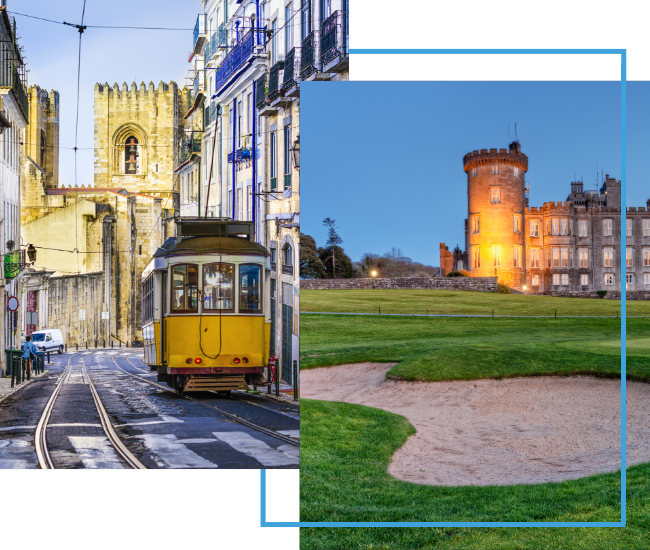 FX Excursions
FX Excursions offers the chance for once-in-a-lifetime experiences in destinations around the world.
Explore Excursions
If fabulous food and beverages are a must-have for any weekend getaway, then look no further than the City of Brotherly Love. Whether your palate has a penchant for vibrant Latin American fare or cozy French cuisine, whether you're an oenophile looking to swirl, sniff and sip your way around the globe or you'd rather sample farm-to-glass cocktails, Philly's got it all this fall. (With the exception of Bolo, which is a short taxi or Uber ride away and definitely worth the trip, the rest of these spots are all within walking distance of each other.)
From Santoríni to Dubai to New York, some hotels just have that "it" factor that draws visitors far and wide. For some hotels it's their proximity to popular landmarks and attractions, for others it's their amenities. But these hotels have something few can claim: a true room with a view.