On The Ground: Pack light. I cannot stress this enough.We had picked up a few souvenirs in Cape Town, thinking they were great bargains. They seemed light enough. At the check-in counter for Air Seychelles in Johannesburg, however, my suitcases and I were weighed together on a ramp-like device, and a stern-faced agent told me my suitcase could not go with me. I think it was good cop-bad cop routine, because when I looked perplexed, another agent told me I could pay for the extra weight (if only that worked in life). She scribbled some numbers on a sheet of paper and directed me to a long line of passengers clutching checkbooks and credit cards. I paid 800 rand (roughly $108) to take my cheap souvenirs with me.
Our departure time was 1 p.m., so we decided to grab a light bite to eat. (Would they weigh me again?) We stopped by the gate just to be sure, and noticed a departure time of 2 p.m. was posted. Hmm…. While we were eating, an attendant from Air Seychelles told us the flight was leaving earlier than expected and asked us to proceed to the gate.We did, and stood in line, only to be told that we would be leaving at 2 p.m. (16/20)
On Board: Once we had settled into our assigned seats, the soft lilting Seychellois music relaxed us and we quickly drifted off. The seats were clean and comfortable and I did not feel cramped (I am tall). A few hours into the flight, an attendant came by to ask us if we wanted fish or chicken for dinner. I requested chicken and was told they had none. My companion requested chicken. They found some for him. Don't ask. I'm glad I had a light meal at the airport. Though I was in no danger of another weigh-in, I couldn't finish the meal. Blame it on an over-abundance of good sushi in my hometown, but tuna that is frozen and later cooked just doesn't work for me. I do admire that the airline was serving fish that had been caught in the Seychelles. If only there had been a sushi chef on board. (35/40)
The Experience: The economy section was not full, soI stretched out in some middle seats. Many other passengers did the same — and it was a quiet, uneventful flight. Just the way we all like it. The flight attendants were discreet and all but invisible, except when that crucial blanket was needed. They anticipated the request and delivered it quickly and graciously. (39/40)
Total Score: 90/100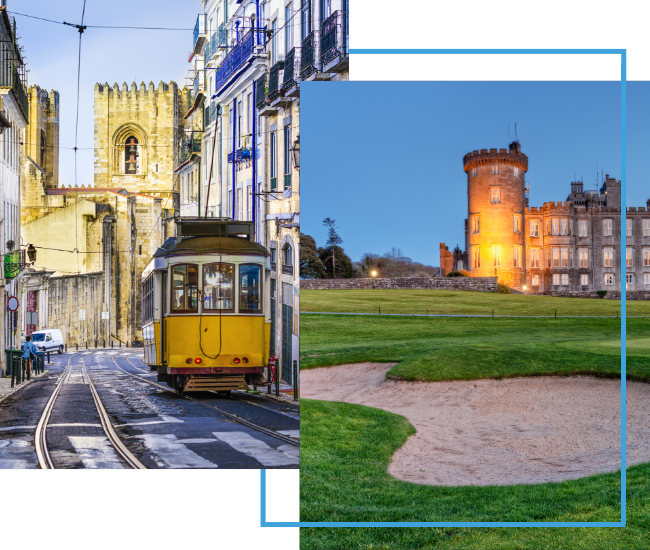 FX Excursions
FX Excursions offers the chance for once-in-a-lifetime experiences in destinations around the world.
Explore Excursions
One thing  surprising about the Prince Edward Island capital is its abundance of shops specializing in affordable, fashion-forward jewelry rendered in sterling silver, vermeil, 14K gold and semi-precious stones. Whether you prefer delicate pieces or bold wearable art, you can be assured the pieces for sale are inspired by the maritime island setting and, therefore, specific to the place where they are created. Here are a few shining, woman-owned examples:
Sponsored Content
From the moment you step onboard Air Tahiti Nui's Tahitian Dreamliner, you will be transported to The Islands of Tahiti. The French Polynesian carrier considered every detail to awaken its passengers' senses, creating the feeling you are already on the Islands while 30,000 feet in the air.
Norway, a haven for visionary artists, architects and designers, showcases an exceptionally diverse array of cultural attractions. This year, the country commemorates exciting milestones and unveilings captivating enthusiasts of the arts, from iconic scenic routes to new museums to gallery openings. Up Norway features these new offerings in personalized itineraries catered to aesthetes.