On the Ground: At Terminal 1, China Airlines is the first location, and there were very few people in line. As I stood in the business-class line, the agent called me to the first-class line; and I was checked in and handed my luggage receipt and boarding pass. I asked if this was a good seat, and the agent said yes, upper deck. China Airlines uses the Air France lounge at Terminal 1, and as it was still early, only light snacks and noodle soup were available. About an hour later, wrapped sandwiches were brought out. The Air France lounge has an acoustics problem; every click of a plate, every sneeze and conversation seems to be louder, making it difficult to concentrate. Additionally, the lone TV on the wall was set to soap operas and it took some negotiation to change it to CNN. They are only allowed to put on CNN. Seems odd to regulate this.
Boarding was a little late, but the very friendly lounge agent made sure we did not go to the gate until just in time for boarding. A two-minute walk from the lounge at Gate 2 and I was at Gate 8 for China Airlines. Boarding was swift; several China Airlines staff thanked us for flying and welcomed us while boarding, a really nice touch. (26/30)
Pre-flight: I was in seat 10A on the upper deck of the Boeing 747-400. Staff on the upper deck helped with my carry-on luggage and took my coat. They provided a welcome drink and a bag of snacks in China Airlines' signature pink. Before take-off, our drink order was taken and menus were distributed. (28/30)
In-flight: Once in the air, a flight attendant brought a trolley of magazines, a good selection of Chinese and English publications — but no Global Traveler! We will have to change that, I thought.
China Airlines' Executive Chef Sara Lin, formerly of the Grand Hyatt Taipei and Le Bernardin in New York, has created an East-meets-West dinner/lunch menu consisting of a selection of Japanese dishes and a Modern Gourmet selection. I chose the latter, which had a grilled scallop starter followed by either wok-fried shrimp or USA beef tenderloin. All was very good. The flight stops in Osaka, and for the Osaka–Taipei flight the selection switched slightly, so the wok offering included mixed seafood and pork, and the beef was Australian rather than USA. The Japanese menu was also slightly different.This was China Airlines' new flat-bed business-class service, and I was looking forward to a nice rest after several weeks of non-stop action on the East Coast. The seat is not 180 degrees but was slightly slanted and offered a comfortable night's rest. The much-anticipated seat has a large 14-inch
screen on the back of the seat in front, with a wide selection of movies and programming. The multi-function entertainment system is a real plus, offering movies, TV programming, music and games.
We landed in Osaka and transferred while the plane was cleaned and readied for re-board. The two-and-a-half-hour flight from Osaka to Taipei allowed enough time to sleep. My baggage (large golf clubs) was delivered in about 20 minutes. (35/40)
The Experience: I love the 747-400 service, and it has been a long time since I was in the upper deck of this aircraft, so this was a win-win for me. The crew could not have been friendlier or more accommodating, and the seat is a vast improvement over the previous design. All in all, China Airlines is a good choice and a nice addition to the SkyTeam alliance.
Total Score: 89/100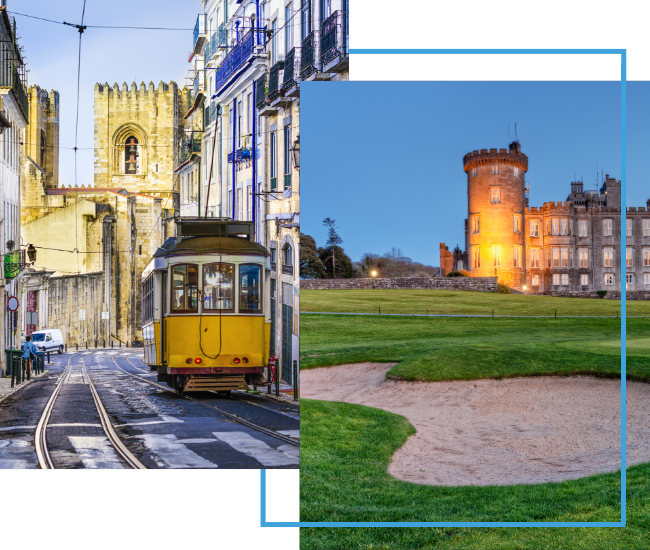 FX Excursions
FX Excursions offers the chance for once-in-a-lifetime experiences in destinations around the world.
Explore Excursions
There may not be snow in Los Angeles this season, but Waldorf Astoria Beverly Hills is certainly full of the holiday spirit, with Christmas, Hanukkah and New Year's events happening in the hotel's gorgeous event spaces.
Sponsored Content
In an increasingly digital and interconnected world, the Global Business Travel Association (GBTA) Convention remains an indispensable platform for business travel industry professionals seeking to make the most of the power of face-to-face connections. Taking place August 13–15 in Dallas, the 2023 GBTA Convention provides the unique opportunity for professionals and companies to join visionaries, thought leaders and industry experts for meaningful networking, cutting-edge insights and inspiring innovation.
Looking for fun things to stuff into the toe of a few holiday stockings? Here are some great choices: