On the Ground: When I first stepped into the busy terminal, it was difficult to distinguish between the lines for assistance and the lines for premium check-in; at some point they seemed to merge together. Needless to say, I ended up waiting in the wrong line for about 10 minutes. Once I proceeded correctly, both check-in and security were a breeze. The three-tiered Lufthansa lounge is new, located directly after security. The first level is for business-class passengers. I enjoyed a drink, some small snacks and caught up on email while waiting for my flight. The floor-to-ceiling windows offered great views of planes taking off and landing. The second-floor Senator Lounge features a staffed bar and seating for 124. The top floor is for first-class passengers and HON Circle members (frequent flyers with the highest status level). Guests can relax or enjoy a pre-flight meal in the dining area there. (28/30)
Pre-flight: The friendly attendants in the lounge were diligent about alerting me when to head down for boarding. Thanks to their service, I did not have to wait at the gate or fight long lines. I was soon settling in to my first-row window seat. A friendly fellow passenger assisted me with my bag, while flight attendants came around with drinks and magazines. I settled in comfortably and was reading as we took off on time, which is a rarity at the busy New York City airport. (29/30)
In-flight: Having read so much about the Lufthansa Star Chefs program, I was eager to try the in-flight cuisine. I started with a salad, followed by the salmon dish and cheese and fruit for dessert. The food was okay — none of the cuisine stood out on my way to Germany — but on my flight home a few days later, I enjoyed a jambalaya, prepared by a New Orleans-based Star Chef, which was absolutely delicious and possibly one of the best airplane meals I have ever had. After chatting with my seatmate for a majority of the flight, I was eager to rest. The business-class seats are not fully flat; the angle results in an annoying bit of sliding down when you are reclining. I fell asleep while watching one of the many movie selections on offer and slept moderately well, waking just before landing. I opted to skip breakfast since I knew a meal was planned upon landing. Each seat is equipped with a personal screen, and noise-canceling headphones are available (earphone covers are in the amenity kits). There were about 12 movies to choose from as well as TV shows, games and music. The flight attendants were helpful without being overbearing. (37/40)
The Experience: I was eager for the chance to try out Lufthansa's business class, and I certainly was not disappointed.
Total Score: 94/100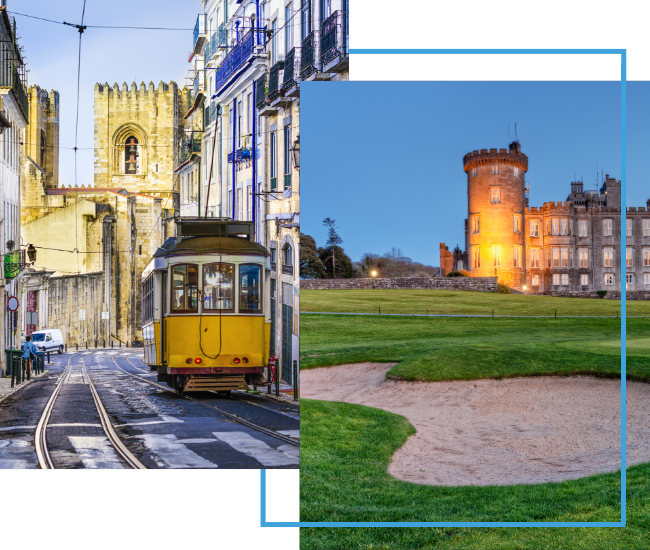 FX Excursions
FX Excursions offers the chance for once-in-a-lifetime experiences in destinations around the world.
Explore Excursions
Pleasant weather, autumn foliage and vibrant flowers are among the many delights awaiting nature lovers at botanical gardens and arboretums across the United States. However, some of these green spaces take on additional color this month and through Halloween when enterprising gardeners, landscape architects, management and other creative minds cast a spell with themed environments running the gamut from spooky to utterly bewitching.
Sponsored Content
The Islands of Tahiti are among the most beautiful and sought-after vacation destinations in the world. The endless images of overwater bungalows with Bora Bora's majestic peak towering over waters of every shade of blue have an intrinsic pull. But with 118 islands and atolls to explore, there is so much more to this spectacular region of the Pacific.
For travelers who love all things autumn, Crystal Springs Resort, New York City's closest destination resort, features special offers and experiences to meet the demands of everyone's fall bucket list. Located only 80 minutes outside New York City in Sussex County, New Jersey, Crystal Springs Resort offers a quick getaway to enjoy fall foliage. Are any of these new offers or experiences on your bucket list?