On the Ground: I always suggest leaving your hotel with plenty of time to spare on your return trip to Benito Juárez International Airport; as in most metropolitan cities, traffic can be unpredictable. Aeromexico has plenty of ticketing counters with friendly staff, and we checked in within five minutes. In my experience at MEX, security lines are never long, so we had plenty of time to find Aeromexico's temporary Premier Salon lounge. The older VIP lounge was under final reconstruction at the time (it opened April 6 and now includes spa services and a kids' lounge). The temporary lounge, although crowded, had all the necessities, including a large circular bar, snacks and WiFi.
Pre-Flight: Our early evening flight on a new Boeing 737-800 was busy, but we were offered refreshments of Champagne or water and reading materials at once. Takeoff was quick and on time.
In-Flight: Once we reached cruising altitude, we spread out in our lightly reclining seats, perfectly fine for the five-hour flight. Clase Premier boasts a 2-2 configuration of fairly wide seats, universal electrical outlets and a fully compatible screen and entertainment system offering newly released movies, music and games.
Dinner offerings were plentiful, but I chose the simple pasta dish with a light cream sauce and veggies, accompanied by a nice glass of Sauvignon Blanc and a top-shelf whiskey as a nightcap.
After everything was cleared, I sat back and watched a newly released film while using onboard WiFi to work on emails before resting for the remainder of the flight. The cabin crew was prompt in keeping passengers replenished with water or refills throughout the trip.
TOP TAKEAWAYS:
◆ Aeromexico's newer Boeing 737-800 aircraft is a welcome upgrade with onboard entertainment and WiFi.
◆ The flight attendants were both unobtrusive and accommodating.
◆ Aeromexico's new VIP Salon Premier in the International Terminal is a must-try; SkyTeam members can also use it.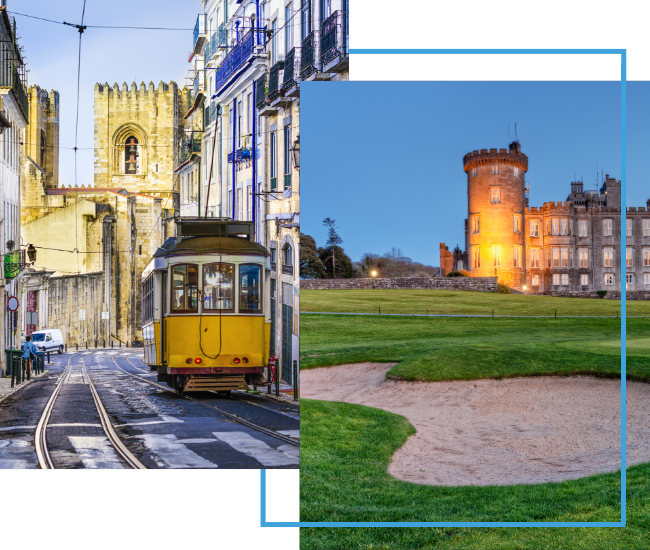 FX Excursions
FX Excursions offers the chance for once-in-a-lifetime experiences in destinations around the world.
Explore Excursions
Pleasant weather, autumn foliage and vibrant flowers are among the many delights awaiting nature lovers at botanical gardens and arboretums across the United States. However, some of these green spaces take on additional color this month and through Halloween when enterprising gardeners, landscape architects, management and other creative minds cast a spell with themed environments running the gamut from spooky to utterly bewitching.
Sponsored Content
Learning more about our readers' travel habits and preferences ensures Global Traveler delivers the content you desire. As the travel industry has adapted and changed over the last few years, it's more important than ever to connect. To best meet your short- and long-term travel content needs, please help us!
For travelers who love all things autumn, Crystal Springs Resort, New York City's closest destination resort, features special offers and experiences to meet the demands of everyone's fall bucket list. Located only 80 minutes outside New York City in Sussex County, New Jersey, Crystal Springs Resort offers a quick getaway to enjoy fall foliage. Are any of these new offers or experiences on your bucket list?