New York (JFK) to Zürich (ZRH)
On the Ground: I hopped into an Uber and headed straight to John F. Kennedy International Airport for my TAP Portugal flight. Although I expected major delays during rush hour, the trip to the airport was surprisingly quick, which translated to more time spent in the lounge and less stress through check-in and security. It was painless, just the way I like it.
Pre-Flight: As soon as I walked up to the check-in counter, the agent greeted me with a welcoming smile. Within minutes I was on my way to security, which I breezed through. As much as I travel, there is always something that isn't quite what it needs to be. Were the stars finally aligning for this trip? I took it all in and appreciated the seamless experience.
In-Flight: On almost all of my international flights, I go straight to the entertainment options. This is when I catch up on blockbuster movies. This time was no exception. I watched four movies during the flight. Although popcorn would have been a welcome bonus to my movie night, I did thoroughly enjoy my shrimp confit followed by an appetizing cream of chickpea soup, orange segments and salmon caviar. I selected the guinea fowl alongside some oven-roasted baby potatoes as my entrée. Aside from all the perfectly prepared food options, I was most impressed with the wine selection. I tried some vinho verde, red wine and the famous Porto wine with my cheese selection at the end. Obrigada!
The Experience: Overall, from the beautiful ticket agents with their crisp uniforms and constant smiles when I first arrived at the check-in counter until they took my headphones before we landed, I not only fell in love with the airline but also the culture it represents.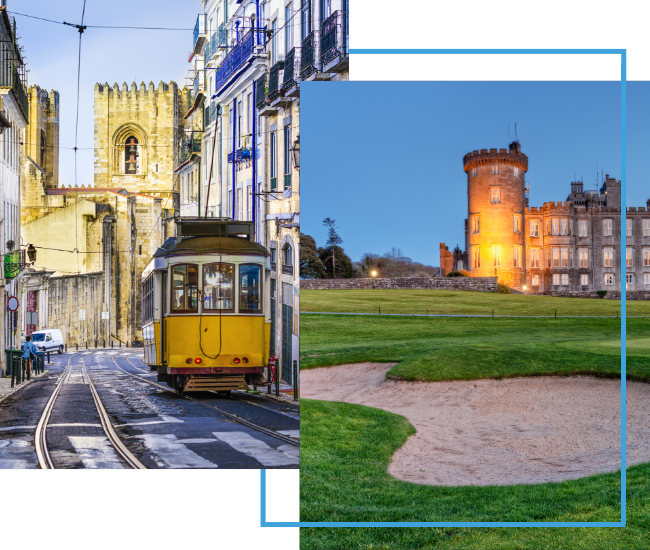 FX Excursions
FX Excursions offers the chance for once-in-a-lifetime experiences in destinations around the world.
Explore Excursions
There may not be snow in Los Angeles this season, but Waldorf Astoria Beverly Hills is certainly full of the holiday spirit, with Christmas, Hanukkah and New Year's events happening in the hotel's gorgeous event spaces.
Sponsored Content
The Saronic or Argo Saronic Islands of Greece call travelers to explore its seven small islands and islets brimming with history, natural sites and more. With most easily accessible by boat, the islands' proximity to ports of Athens make the Saronic Islands an ideal destination for those preferring shorter boat rides. In fact, trips from Athens ports to the islands take only between 10 minutes and two hours, depending on the island you choose, making them perfect for day or weekend trips. From Piraeus port, you can access Hydra, Spetses, Aegina and Poros directly. Come explore these stunning islands with us and find the inspiration to plan your next trip to these islands. Hydra Hydra town curves around a slope overlooking the Argosaronic Gulf like an amphitheater and is considered one of the most romantic destinations in Greece. Most unique to the island is its lack of vehicles. People on the island get around on mules and donkeys as well as water taxis, making for a peaceful and laid-back day. Hydra lies a two-hour ferry ride from Piraeus port in Athens.
Looking for fun things to stuff into the toe of a few holiday stockings? Here are some great choices: