On the Ground: Virgin Atlantic's complimentary ground transfer to the airline's Upper Class check-in area at Heathrow, known as the Upper Class Wing, is pure James Bond and highly ego-boosting. My VA-arranged car pulled up to a private gate at the terminal, where a security guard asked the driver for my name. After checking his computer to confirm my reservation, the guard released a concrete roadblock that lowered itself into the roadway, allowing the car to approach the Upper Class Wing entrance. After a no-line, two-minute check-in, I fast-forwarded through the wing's security lane and walked to the Clubhouse, a large, busy lounge with dozens of windows letting in afternoon light. Upper Class passengers were in constant motion here, walking between the massage station; the wait-staffed restaurants, where you can order meals from an extensive menu; the Cowshed revitalization treatment; the hair stylist; and an extensive Champagne, wine and cocktail bar — all complimentary. Just about any type of edible item a human could ingest — from Jing teas to organic muesli to grilled sardines on toast — was offered self-service or brought by a waitress. Complimentary laptops and free WiFi were available around the room. My senses were totally overwhelmed, and I was thankful to have arrived at the lounge three hours before my 4 p.m. flight. (30/30)
Pre-flight: Entry into the aircraft was fast and efficient via the separate Upper Class boarding lane and cabin door. Virgin Atlantic's interior décor has a subdued pink and purple glow which may have pretensions, but I found the aura relaxing. This Airbus A340-600 aircraft had 45 lie-flat Upper Class suites in the front cabin, arranged in an angled 1-1-1 configuration, so no seat was next to another. Two-thirds were window seats and one-third in the middle of the cabin, with an aisle on each side. Champagne and refreshments were served prior to take-off, which was about 50 minutes late due to Heathrow air traffic. (28/30)
In-flight: The Upper Class suite, a comfortable beige and brown seat surrounded by a thick plastic shell, is somewhat of a technological wonder, efficiently folding down in an unconventional way to form a lie-flat bed. In the upright position, it provides an ottoman for resting your feet. Even the seat tray and entertainment monitor are ingeniously designed. VA's Freedom Menu allows Upper Class passengers to eat meals whenever they want, but after the delayed take-off I was ready to eat shortly after the cabin crew took dinner orders. Appetizers were oak-smoked Scottish salmon and watercress and potato soup, served with warm rolls. For the entrée, I chose pan-seared cod fillet with buttered new potatoes, carrots and asparagus. The other two choices — pork loin with glazed apple and Somerset cider sauce or fresh macaroni, sautéed wild mushrooms and baby spinach — sounded equally delicious. Dessert was a selection of English cheeses, sponge cake and chocolate marble cheesecake. Prior to landing, the crew offered sandwiches, scones and desserts. We landed at Newark about 25 minutes late, due to the delayed departure from LHR. (38/40)
The Experience: Flying Upper Class on Virgin Atlantic is a real treat, not only because of the in-flight amenities but because Virgin's pre-boarding VIP experience is even better than what you would design for yourself if you were Richard Branson for a day. The celebrity treatment that begins with a chauffeured car and continues within the luxurious Upper Class Clubhouse extends into the aircraft itself. This is not your cookie-cutter trans-Atlantic airline, and VA's savvy, high-tech, customer-friendly attitude is evident from airport arrival to wheels-down on the other side of the big, salty pond.
Total Score:96/100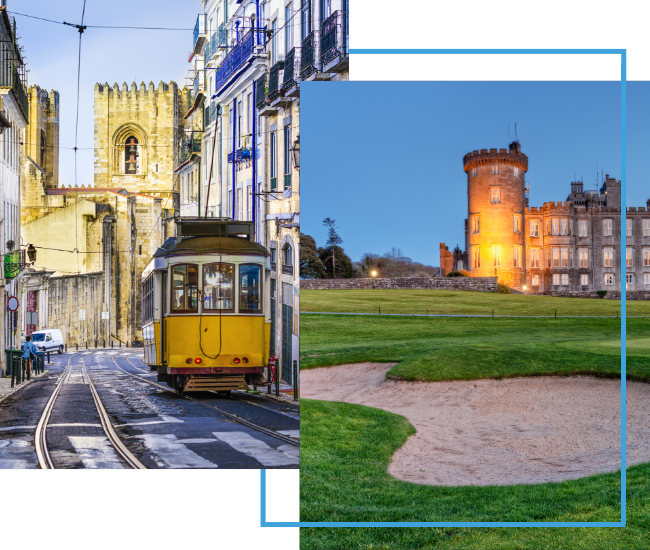 FX Excursions
FX Excursions offers the chance for once-in-a-lifetime experiences in destinations around the world.
Explore Excursions
Ever since opening in 2021, Nobu London Portman Square has served as the focal point for many gatherings, stays and experiences. This fall the hotel's Nobu Bar adds four more reasons to visit with an exciting array of offerings, menus and events.
Sponsored Content
The Global Business Travel Association (GBTA) believes business travel is a fundamental force for good and brings the industry together to connect, innovate and set new standards. With members from across the globe, GBTA engages the many voices of business travel to build a collective future, providing a platform for buyers and suppliers to come together, connect with peers, grow their network and shape the future of the industry.
There's no doubt the northern lights are awe-inspiring and spectacular. Unfortunately, they're also fickle and fleeting, and despite your best-laid plans of checking this item off your bucket list, sometimes Mother Nature's luminescent show just doesn't cooperate. But one cruise line has a new fail-safe in place.