Los Angeles (LAX) to Seoul (ICN)
On the Ground: The Star Alliance lounge at Los Angeles International Airport's Tom Bradley Terminal is truly a delight for any business traveler and a great start to any trip. The lounge has a great selection of small bites, a full-sized bar, "outside" seating overlooking the terminal and real outdoor space with fire pits and seating. L.A. art and quotes keep the space unique to the destination. The Tom Bradley Terminal also features local dining options, shopping and duty-free shops.
Pre-Flight: Asiana's Airbus A380 boards quickly with its two-level entryways. My business-class seat was on the top level and toward the front. The staggered 1-2-1 configuration gives everyone a bit more privacy, and my window seat afforded me tons of bins and secret spots to hold my laptop, iPad and other items. An attendant offered juice and water before takeoff, plus newspapers and, I'm proud to say, a copy of Global Traveler. We departed on time with a smooth take-off, for which the A380 is well-known.
In-Flight: Once we reached cruising altitude, I explored my seat area. Asiana's business-class electronics are not lacking: A large personal screen was perfect for the large selection of American movies and music, easily navigated with the handheld controller at my side. The seat was a bit narrow; however, it featured comfortable cushions and many pre-selected angles for relaxing before adjusting to the 180-degree night setting.
As lunch service began, I queued a newly released movie and started off with a hot green tea along with a warm towel. I love Korean food, so it was natural to choose the Korean option for my meal. In Korean fashion, the appetizers came as three small plates of prosciutto on a melon-and-ricotta-stuffed mushroom, pickled vegetables and Korean pumpkin porridge (hobakjuk). My main course was ssambap: steamed rice, grilled beef and bean paste, which you wrap using large pieces of lettuce and leafy vegetables. I felt like I was eating my own Korean barbecue before stepping foot into Seoul. I topped dinner service with cheesecake and a small glass of Camus XO Cognac as a nightcap.
I'm not much of a sleeper on flights, so after my second movie and doing some work, I wandered about the cabin. The forward upper-deck business class has two bathrooms, one triple the size of any airline bathroom I have ever seen, a small seating area included. The bathroom offered L'Occitane products along with a personal amenity kit. The business lounge on the upper deck had four seats, a large screen and drinks available for guests. I didn't see anyone take advantage of the area during my flight, but I did walk up and down the stairs a few times to stretch my legs and for the novelty of using stairs at 35,000 feet.
The friendly flight attendants served breakfast, helped straighten up the cabin and refreshed the ever-present green tea during our final few hours.
TOP TAKEAWAYS:
◆ The Korean cuisine was top-notch and a great example of traditional staples with a modern twist.
◆ Asiana's award-winning flight attendants were welcoming and always one step ahead of passengers' needs.
◆ The A380's wide-body style gives the gentlest takeoff and landing experience.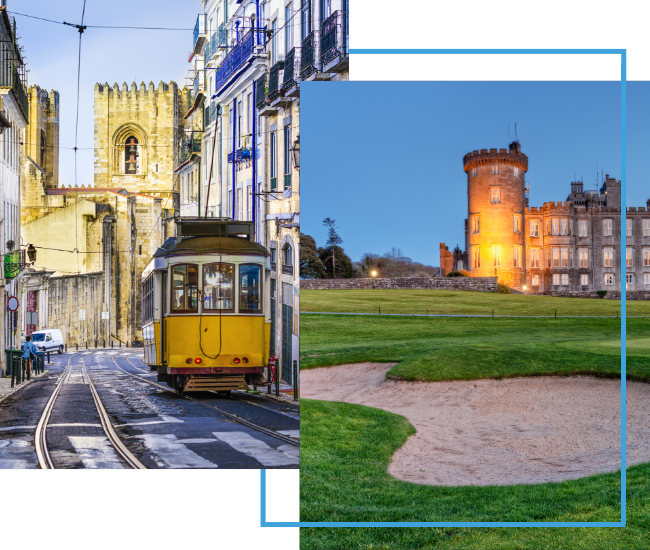 FX Excursions
FX Excursions offers the chance for once-in-a-lifetime experiences in destinations around the world.
Explore Excursions
Mazatlán, Mexico, has long been an attractive home destination for Canadian and American retirees, but, in recent years, young, digital nomads have also discovered the charms of this coastal city, finding inexpensive accommodations, beautiful weather and plenty of bandwidth for working remotely. The laid-back beach scene definitely eases the transition of relocating to Mexico's West Coast.
Sponsored Content
The Islands of Tahiti are among the most beautiful and sought-after vacation destinations in the world. The endless images of overwater bungalows with Bora Bora's majestic peak towering over waters of every shade of blue have an intrinsic pull. But with 118 islands and atolls to explore, there is so much more to this spectacular region of the Pacific.
Imagine yourself lounging in a stone cottage suite with a fireplace and freestanding tub, sipping hot chocolate in a rustic game and reading room with a raftered ceiling, and ice skating and cross-country skiing in the crisp mountain air. Sounds pretty perfect, doesn't it? Especially when you add in seasonal touches.