On the Ground: Arrival at Heathrow's T3 via the Heathrow Express was fast and efficient, followed by an expedited check-in at Virgin Atlantic's Upper Class desk. I was ushered through the private security line and was quickly on my way to Virgin's Clubhouse. I had purposely arrived early in order to enjoy the spa services at the in-lounge Cowshed Spa — some of which are offered on a complimentary basis, including a 15-minute seated back massage, a 15-minute facial and several hair services with Bumble & Bumble products. There are also full shower facilities and spacious bathrooms.
I followed my massage with a late breakfast. There's an impressive buffet and full table service from an extensive menu of cooked-to-order foods. Though too early in the day for a drink, I couldn't help but admire the impressive central bar and made a point to explore the other areas of the lounge. These included a soothing area with seating around a Japanese water wall; a den with a massive television screen; a quiet viewing deck overlooking the runway; and the impressive Grey Goose Loft Bar with a gorgeous skylight, located at the top of a white marble stairway.
Pre-Flight: From the moment I boarded, I felt as though I were the only passenger on the plane. Slightly cheeky touches include a somewhat irreverent safety video, a soothing multihued lighting system and a flight deck separation wall embedded with sparkles. The courteous and friendly flight attendants were very attentive without being overbearing and seemed to enjoy being on board as much as I did. I was escorted to my seat, offered my choice of beverage, and asked if I required any assistance settling in or storing my carry-on bag. An amenity "snooze pack" was delivered and, though it appeared to be made of a rough gray felt, I later learned it was made from recycled plastic materials. The perfect size for storing an iPad, it contained the usual components along with a handy shoe bag.
In-Flight: The Upper Class cabin (with leather seats) is configured so that each suite is angled rather than facing directly forward, allowing direct access to the aisle. A wide ottoman serves double duty as a guest seat and storage space. The personal television can be angled for comfortable viewing, with the seat adjusting to a variety of angles. The touch-screen entertainment system has a multitude of choices, including the best graduate short films from the National Film and Television School.
Lunch was served about an hour into the flight, beginning with an English ham hock salad, barley and vegetable broth soup, and a selection of warm breads. There were four main courses, and I went with the Thai green vegetable curry served with jasmine rice, which I enjoyed with a French Viognier. Dessert choices were a chocolate salted caramel pudding and a British strawberry and custard tart. Following dessert, a cheese trolley made the rounds, along with Ports and dessert wines. There was also the option to skip lunch and simply graze from lighter menu choices or select items from the cabin's galley bar at any time during the flight. A traditional afternoon high tea was served about an hour and a half before landing and featured a variety of fresh sandwiches, scones with clotted cream and strawberry jam, and beautiful cakes and tarts.
Following lunch, I requested turndown service, and one of the cabin attendants made up my bed with soft linens, a fluffy duvet, a full-sized pillow and an impressively thick mattress. I was offered a sleeping suit and slippers but declined. The fully flat bed stretched out to 79.5 inches, more than adequate for my 5-foot, 4-inch frame. I slept for several hours, awakening to the scent of warm scones.
The Experience: Virgin's commitment to delivering outstanding customer service was evident in every aspect of my pre-flight and in-flight experience. Even the weather cooperated, with barely a bump across the Atlantic.
GT CHECKLIST
Less than 10 minutes for check-in
Friendly and helpful agents
Priority tagged baggage
Airport lounge
Complimentary in-lounge food
Priority boarding
Helpful and courteous flight attendants
Pre-flight beverage service
Pre-flight newspapers and magazines
Extensive on-demand entertainment
Amenity kits
Slippers
Lie-flat seat/bed
Turn-down service
In-flight menu with three entrée choices
Top-shelf wines and liquors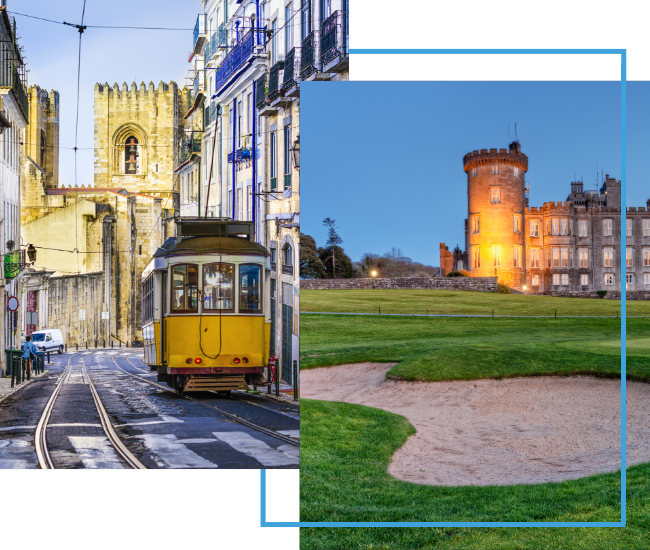 FX Excursions
FX Excursions offers the chance for once-in-a-lifetime experiences in destinations around the world.
Explore Excursions
Mazatlán, Mexico, has long been an attractive home destination for Canadian and American retirees, but, in recent years, young, digital nomads have also discovered the charms of this coastal city, finding inexpensive accommodations, beautiful weather and plenty of bandwidth for working remotely. The laid-back beach scene definitely eases the transition of relocating to Mexico's West Coast.
Sponsored Content
Exclusive Sailing with Global Traveler
For its third year, Global Traveler awards the airline, cruise line and hotel brand best representing diversity, equity and inclusion within the travel industry. Over the past year Global Traveler analyzed many airlines, cruise lines and hotel brands to determine which companies prove most committed to changing the world through diversity and inclusion.