On the Ground: Virgin America shares the Clubhouse at SFO with Virgin Atlantic Airways, from which it licenses the Virgin brand. The Clubhouse — located in Concourse A, level 5, before security — wasn't open for my early-morning departure (hours at SFO are 1–4:15 p.m. daily), but I have used the San Francisco lounge for trans-Atlantic flights on Virgin Atlantic and enjoyed the full bar, restaurant-style meals and vivid color scheme: blue at the bar, where I sipped a proper martini (shaken, not stirred), red for the swivel chairs along the big, sound-proofed windows overlooking the runway. The lounge offers free WiFi, a juice bar and a shower when it's open. The lounge isn't free. Virgin America's first-class, Main Cabin Select and Elevate frequent-flyer members can buy access to the SFO Clubhouse for $35. (25/30)
Pre-flight: Virgin America uses single-aisle Airbus A319s and A320s. My round-trip flight between San Francisco and Seattle was full on both legs, but good-humored and efficient flight attendants got everyone seated and bags stowed with a minimum of fuss. Like other domestic airlines, Virgin America's business class, called Main Cabin Select, fuses elements of business and premium economy. Main Cabin Select passengers are among the first to board. Well before take-off, our aircraft mood lighting — now indigo, now shades of crimson — created a club-like mood and welcome sense of occasion. (28/30)
In-flight: Main Cabin Select's leather seats are the same 17-inch width as the seats in economy but with an additional six inches of pitch between rows. Headsets are gratis, as are food and beverages. I savored a lemon and tarragon chicken salad wrap with carrots, bell peppers and frisée lettuce going north, and a Caprese turkey sandwich with mozzarella and basil heading south. Both were moist and good. I spent $5.95 on my 90-minute flights (it's $12.95 on transcontinental flights) to use the reliable Gogo In-Flight email and Web-surfing system at my seat's power outlet. When I took a work break, I plunged into Red, Virgin America's imaginative and enjoyable entertainment system, which offers oodles of games, seat-to-seat texting, movies, TV shows and music (I tuned into Bach and Bob Dylan). You can use Red to order food and drink on demand with a handset or seatback touch-screen. I sipped green, anise-flavored absinthe and looked out at the cloudscape. (38/40)
The Experience: Virgin America offers a superior domestic business-class service. Its high style makes flying fun.
Total Score: 91/100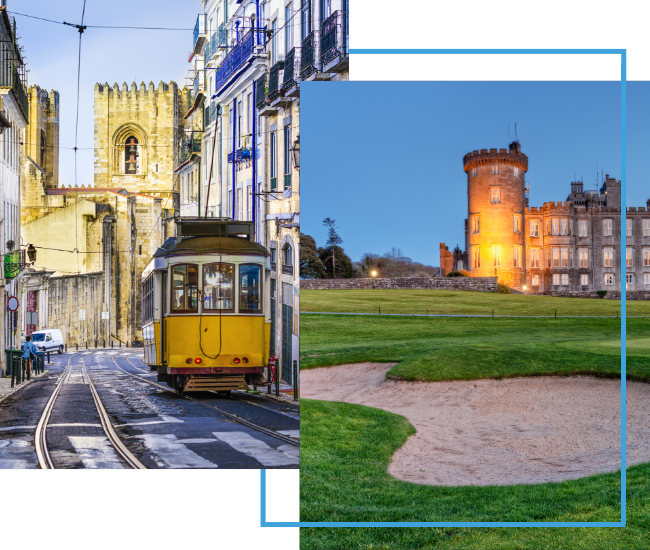 FX Excursions
FX Excursions offers the chance for once-in-a-lifetime experiences in destinations around the world.
Explore Excursions
A new and expanded campus at the Buffalo AKG Art Museum has been completed, reopening this summer and featuring new architecture designed by the architectural office of OMA New York, led by partner Shohei Shigematsu and project architects Lawrence Siu and Paxton Sheldahl, with Cooper Robertson (executive architect). The new expansion includes the Jeffrey E. Gundlach Building and extensive renovations to existing buildings. A $20-million commitment from New York State and Governor Kathy Hochul helped fulfill the expansion's budget and completes the $230 million capital campaign, the largest campaign for a cultural institution in the history of Western New York State.
Sponsored Content
Experience the life-changing destination of Greece by exploring its island gems in the Ionian Sea. Scattered off the western coastline of Central Greece, to the south of Peloponnese, the Ionian Islands are an island group comprising large and small islands.
Ever since opening in 2021, Nobu London Portman Square has served as the focal point for many gatherings, stays and experiences. This fall the hotel's Nobu Bar adds four more reasons to visit with an exciting array of offerings, menus and events.