©British Airways
On the Ground: I'll be the first to admit that no matter how many times I fly first class, the corners of my mouth go up ever so slightly into a smile every time I check in for my flight. The smile is usually subdued for the first few moments of check-in at JFK, but British Airways made even that experience a premium one. Business- and first-class flyers have a dedicated check-in desk and access to a 24-hour concierge. I was early for my flight, and the desk was not busy. The check-in agent was polite and professional. She had my details sorted within minutes and told me I would enjoy the newly renovated lounges. I was escorted through security. This security checkpoint holds nostalgia for any longtime frequent flyer — it was once the boarding gate for the Concorde. As a first-class passenger, I had access to the Concorde lounge, which was gorgeous, decorated in dark wood tones with a separate white-tableclothed dining area. I enjoyed a healthy salmon entrée, finishing just as my flight was called to board. (30/30)
Pre-flight: Once on board, I was welcomed by the purser, and I checked out the enhancements BA recently made to its first-class cabin. I was surprised to see 14 seats in first class, where I often see no more than 12 on the same aircraft, but I was still impressed with the amount of privacy. I had my own closet at my seat, which was handy for hanging my jacket with no worries about leaving anything in the pockets. I changed into the blue BA First pajamas in the lavatory and, back at my seat, chatted with fellow passengers and flight attendants. Everyone was very pleased with the new seats. (30/30)
In-flight: After take-off, my turndown service was completed with a seat mattress and 400-thread-count duvet. As I had taken advantage of a pre-flight dinner served in the lounge, I quickly fell asleep.
I woke in time for breakfast and a movie on my 15-inch TV, which offered more than 100 on-demand films. I really enjoyed the seat, especially its additional width (31 inches when flat) and new built-in technology. I could control the electric window blinds — very futuristic — and the lights adjusted automatically depending on the time of day to help with the time zone change. The seat adjustment was also revolutionary. Instead of separate controls for each part of the seat, a knob controlled all the components at once, taking the seat smoothly from full upright to a bed, allowing me to stop the seat at any position in between.
Breakfast was served on beautiful china and included my own breadbasket filled with every breakfast roll I could imagine. The breakfast choices were well executed; the traditional English breakfast made me feel like I was already in London. The only unfortunate part was that I was traveling alone — I had room for two in my seat and plenty of food to share! (38/40)
The Experience: The British Airways experience is efficient and comfortable. All the luxuries are there but not in an overpowering manner. The new seat offers a true bed for a good night's sleep. I don't usually use the products in the amenity kit, but the Elemis selections were excellent, and I have incorporated some into my daily life. I was transiting in Heathrow and enjoyed the new lounges at T5. I highly recommend the hydrotherapy showers in the arrivals lounge. They are a great way to pass the time and help fight jet lag. At the Concorde lounge at T5, I felt more like I was visiting a private club than transiting. The business- and first-class lounges were bright and buzzing with energy — an environment I welcome in my travel routine.
Total Score: 98/100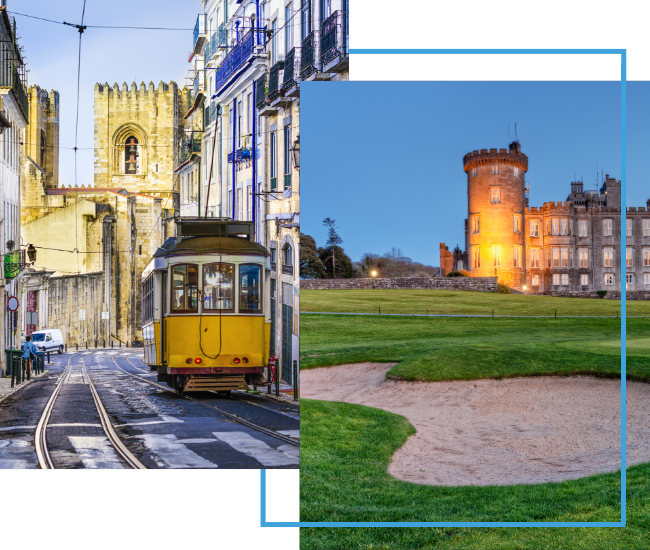 FX Excursions
FX Excursions offers the chance for once-in-a-lifetime experiences in destinations around the world.
Explore Excursions
The Perelman Performing Arts Center (PAC NYC), the cultural cornerstone and final public element of the World Trade Center site, opened this September.  The new performing arts center in Lower Manhattan provides a dynamic home for the arts, serving audiences and creators through flexible venues enabling the facility to embrace wide-ranging artistic programs.
Sponsored Content
IHG Hotels & Resorts is thrilled to announce the launch of a new mobile product feature for members: IHG Wi-Fi Auto Connect. This feature is now available exclusively in the IHG One Rewards mobile app for both iOS and Android users and will automatically connect IHG One Rewards members to WiFi upon arrival at more than 5,000 IHG hotels worldwide — no separate passwords or log-ins needed. This is in addition to the exciting benefits of being an IHG Business Edge member. IHG Business Edge provides small- and medium-sized businesses access to a user-friendly portal that displays comprehensive spending and savings data while providing the convenience of direct booking with a guaranteed discount.
Whether you call secondhand fashion treasure troves "thrift stores," "fripperies," "charity shops," "vintage boutiques" or something else, shifting the paradigm from "old clothes" to "new finds," you may find the best, most conversation-starting souvenirs inside these shops and neighborhoods located in the world's most fashionable cities and a few unexpected places.