On the Ground: As I arrived at Abu Dhabi International Airport, a friendly baggage attendant immediately greeted me, placed my luggage on a cart and escorted me inside the terminal to the check-in desk. There was no line, and I checked in within five minutes. I encountered another short process at security, so I had time to enter the first- and business-class lounge. The lounge is quite large and spacious but also offers private areas ideal for business travelers who wish to work. I checked out the assortment of food and beverages and enjoyed a quick breakfast and a latte at the lounge's coffee bar. Before proceeding to the gate, I went through the U.S. preclearance facility for customs and immigration. After a five-minute wait in line, I was directed to a customs officer who welcomed me home within a minute. I was satisfied with the efficient and seamless preclearance customs process.
Pre-Flight: I entered the aircraft and was greeted by the flight attendant and directed to my seat in the business-class cabin. Shortly after I was seated, an attendant came around with a tray of drink options and warm towels. Once I settled in, the flight attendant offered a variety of reading materials. I chose a couple of magazines, made myself comfortable in my seat and was ready for takeoff.
In-Flight: My seat was in the front row of business class in one of the two middle seats. I appreciated the direct aisle access close to the restroom area. A section divider allowed for privacy but could be removed if desired or if you are traveling with a companion. The seat converted into a fully flat bed which I found comfortable and spacious. I enjoyed the variety of entertainment selections available on the 15.4-inch touch-screen TV, including a nice variety of new and old movies and TV shows. While I typically prefer to use my own headphones, the noise-canceling headset worked well throughout the flight. After watching two movies, I browsed the large library of music.
The amenity kits offered travel essentials including lip balm, hand lotion and eye shades, all of which I used. I liked the style of the bag, which I decided to keep and reuse. Etihad's dining on demand is flexible and allows passengers to eat whenever they choose and as often as they like throughout the flight. I first chose from the à la carte menu and started with a satisfying bowl of white bean soup. For my entrée, I enjoyed the baked chicken served with vegetables and lemon rice. While the meal was filling, later in the flight I browsed the Kitchen Anytime menu and ordered a selection of cheeses, which paired nicely with my glass of Bordeaux from the beverage list. I asked the flight attendant for mixed nuts which were not listed on the menu, and she brought me a small dish, which I appreciated.
The Experience: I was pleased with my business-class experience on Etihad. There seemed to be a large staff on board, all attentive and friendly. The mood lighting system created a calm atmosphere which made me feel quite relaxed throughout the flight. The U.S. preclearance process made for an easy arrival to JFK, where I was able to walk directly to baggage claim without any interruptions or stops. Overall, I had a pleasant experience flying with Etihad, and I would certainly fly with the airline again.
GT CHECKLIST
[checklist]
[item check=yes]Less than 10 minutes for check-in[/item]
[item check=yes]Friendly and helpful agents[/item]
[item check=yes]Priority tagged baggage[/item]
[item check=yes]Airport lounge[/item]
[item check=yes]Complimentary in-lounge food[/item]
[item check=yes]Priority boarding[/item]
[item check=yes]Helpful and courteous flight attendants[/item]
[item check=yes]Pre-flight beverage service[/item]
[item check=yes]Pre-flight newspapers and magazines[/item]
[item check=yes]Extensive on-demand entertainment[/item]
[item check=yes]Amenity kits[/item]
[item check=yes]Slippers[/item]
[item check=yes]Lie-flat seat/bed[/item]
[item]Turn-down service[/item]
[item check=yes]In-flight menu with three entrée choices[/item]
[item check=yes]Top-shelf wines and liquors[/item]
[/checklist]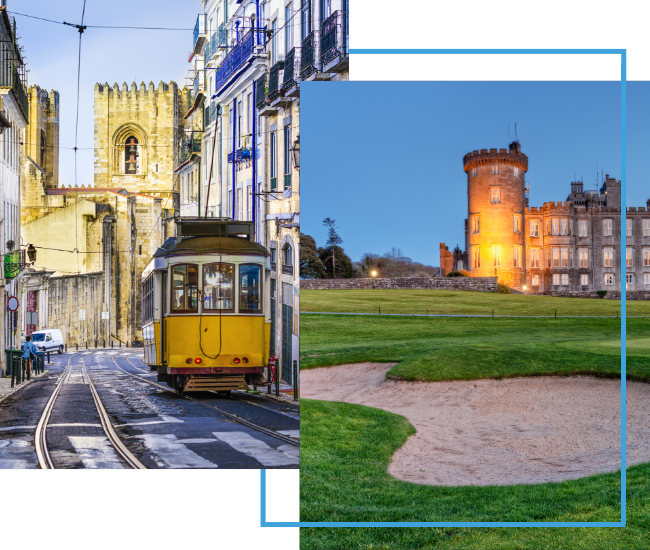 FX Excursions
FX Excursions offers the chance for once-in-a-lifetime experiences in destinations around the world.
Explore Excursions
There's no doubt the northern lights are awe-inspiring and spectacular. Unfortunately, they're also fickle and fleeting, and despite your best-laid plans of checking this item off your bucket list, sometimes Mother Nature's luminescent show just doesn't cooperate. But one cruise line has a new fail-safe in place.
Sponsored Content
The Islands of Tahiti are among the most beautiful and sought-after vacation destinations in the world. The endless images of overwater bungalows with Bora Bora's majestic peak towering over waters of every shade of blue have an intrinsic pull. But with 118 islands and atolls to explore, there is so much more to this spectacular region of the Pacific.
Think you need a degree in sailing to enjoy a yachting holiday? Dream Yacht Worldwide, a leader in yacht charters, wants you to relax and enjoy the journey. Newly expanded to include the British Virgin Islands, Martinique, Tahiti and the Seychelles, the "Easy Crewed" offered by Dream Yacht Worldwide also include charter options in Greece and Croatia.