Yardley, PA, June 2, 2011 – Global Traveler, the only monthly magazine for business and luxury travelers, added the Airline of the Year and Hotel of the Year awards to its annual list of the best in business travel.
A committee of selected employees and Advisory Board members will select the Airline/Hotel of the Year. Thirty-two airlines and 17 hotels have been invited to participate; the companies must submit their application forms no later than Aug. 31, 2011.
The 2011 Year Committee will make the final decisions in September. The winners will be announced in the December issue, in conjunction with the GT Tested Reader Survey awards.
"The GT Tested Reader Survey awards are specific and based on readers' travel experience, which is valuable information," said Francis X. Gallagher, publisher and CEO, Global Traveler. "We added the new awards to take into account influences beyond travel experience, such as financials, on-time arrivals, occupancy rates and amenities. We take into account the back end of the business with these awards, as well as customer experience. How companies behave internally affects the travelers' experience."
For more information about Global Traveler, visit newgtsite.wpengine.com.
About Global Traveler/FXExpress Publications, Inc.
Global Traveler, the only ABC-audited U.S.-based magazine for the international business traveler, is a business travel and lifestyle publication with an ABC paid circulation of 107,140+. FXExpress Publications, Inc., based in Yardley, Pa., is a privately held company publishing Global Traveler, eFlyer; eFlyerAsia and several annuals; and also operating newgtsite.wpengine.com, www.globaltravellerasia.com and blog.globaltravelerusa.com.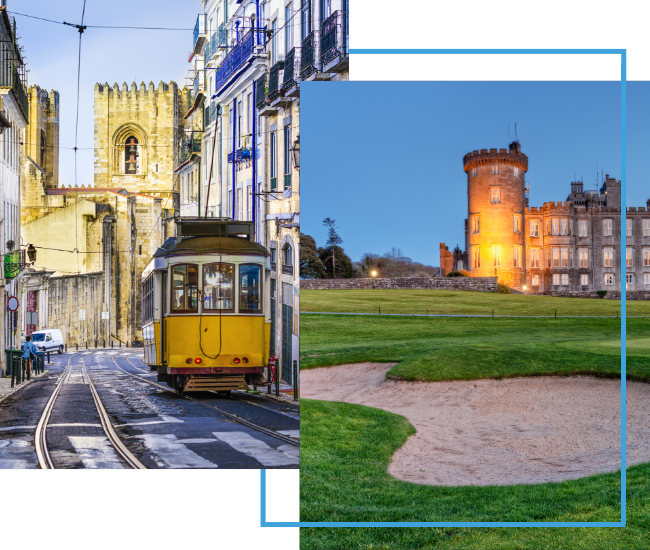 FX Excursions
FX Excursions offers the chance for once-in-a-lifetime experiences in destinations around the world.
Explore Excursions
Travel can take a toll on your body and soul; these products keep you looking (and feeling) good. From a clever shoe that puts a spring in your step (and is effortlessly easy to put on and remove) to a lightweight hair dryer and a night cream that works wonders on tired, dehydrated skin, here are three must-haves to tote on your next trip:
Sponsored Content
Whether it's the people, the craic (fun) or the coasts, travelers always find something to love about the island of Ireland. What fills your heart?
Pleasant weather, autumn foliage and vibrant flowers are among the many delights awaiting nature lovers at botanical gardens and arboretums across the United States. However, some of these green spaces take on additional color this month and through Halloween when enterprising gardeners, landscape architects, management and other creative minds cast a spell with themed environments running the gamut from spooky to utterly bewitching.