TAP Portugal is taking 2011 by storm, announcing exciting new routes, breaking records and rounding up awards.
Welcome to Miami
In summer 2011, Miami will become TAP Portugal's second North American gateway. The airline plans to operate four weekly flights (five in the peak of summer) between Lisbon and Miami — a hub for passengers traveling between Central America, the Caribbean and Europe.
Miami is also becoming a popular destination for Portuguese travelers. In 2010, the number of Portuguese travelers visiting Miami increased by 35 percent. That number is sure to grow when TAP launches the first-ever direct service from Lisbon.
TAP also offers flights to Lisbon and Porto from Newark International Airport. Codeshares with Continental, United, US Airways and Air Canada make connections throughout North America easy and convenient.
Lisbon — Gateway to Europe
TAP's home hub of Lisbon is fast becoming one of Europe's most important and welcoming gateways. TAP continues to expand its European network, with plans to add six destinations in 2011. TAP will launch service to Athens with three weekly flights and to Vienna with four weekly flights. Service to both destinations will increase to five weekly flights during peak season. One flight per week to Dubrovnik, taking off this summer, will expand TAP's European route network to 49 destinations.
Other new destinations on the TAP roster include Düsseldorf, Bordeaux and Manchester. Düsseldorf is TAP's fourth foray into Germany, following Frankfurt, Munich and Hamburg. With the addition of five flights per week to Düsseldorf, TAP now offers 54 weekly connections to Germany.
The six weekly flights to Bordeaux increase TAP's presence in France to 154 flights per week. The new destination joins Paris, Nice, Toulouse, Marseilles and Lyon. The airline will offer daily flights to Bordeaux during the peak season.
When TAP adds five new weekly flights from Manchester (six in the summer) to its existing service to London, the airline will offer 75 weekly flights to the U.K.
Nine Million And Counting
Just as 2010 was coming to a close, TAP flew its 9 millionth passenger, setting a historic record for passengers flown in one year and exceeding its own expectations. The milestone passenger was onboard a domestic flight from Lisbon to Funchal.
Dec. 29 was record-breaking in other ways as well. A TAP customer bound for Brazil became Lisbon Airport's 14 millionth passenger for 2010. TAP accounts for more than 50 percent of the traffic at Lisbon Airport.
Numbers don't lie, and TAP's continual achievements, high standards and record-breaking numbers prove the airline is one of the best.
Awards Season
The recognition never ends for Portugal's flagship carrier. For the second consecutive year, the airline received the "World's Leading Airline to South America" award at the World Travel Awards.
TAP looks to retain its title of "Best Airline in the World" in 2011. The airline first earned the Condé Nast Traveller recognition in 2010. For 2011, TAP was once again named to the magazine's Gold List, the preliminary step en route to the ultimate "Best" award based on criteria including punctuality, comfort, number of flights, route network, cabin service and safety — all areas in which TAP excels. As the reigning champion and a nominee once again, it is clear TAP plays an unparalleled role in the world of travel.
---
For Your Information
As a member of Star Alliance, TAP participates in a variety of fare products, such as Round-the-World fares, which can be purchased through travel agents or online at http://www.staralliance.com.
Be a part of an award-winning, record-breaking experience. Fly TAP Portugal.
For more information
www.flytap.com
Passengers:
800 221 7370
.(JavaScript must be enabled to view this email address)

Travel Agency and Group Sales: 800 336 6990
.(JavaScript must be enabled to view this email address)

Victoria Frequent Flyer Program: 877 359 6827
www.tapvictoria.com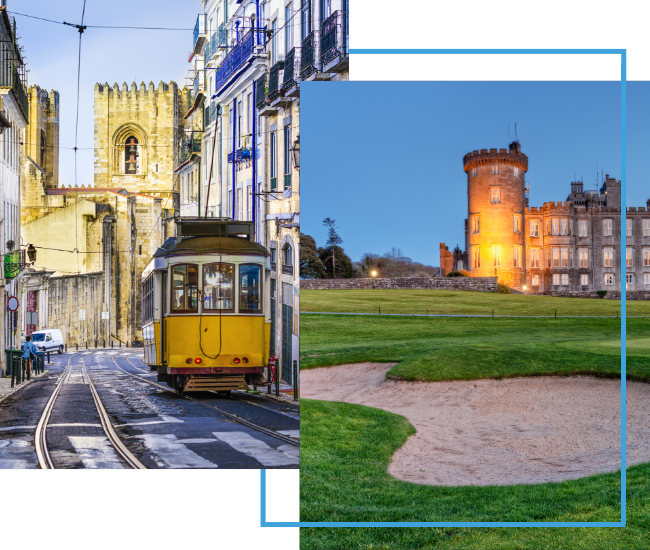 FX Excursions
FX Excursions offers the chance for once-in-a-lifetime experiences in destinations around the world.
Explore Excursions
There's no doubt the northern lights are awe-inspiring and spectacular. Unfortunately, they're also fickle and fleeting, and despite your best-laid plans of checking this item off your bucket list, sometimes Mother Nature's luminescent show just doesn't cooperate. But one cruise line has a new fail-safe in place.
Sponsored Content
Learning more about our readers' travel habits and preferences ensures Global Traveler delivers the content you desire. As the travel industry has adapted and changed over the last few years, it's more important than ever to connect. To best meet your short- and long-term travel content needs, please help us!
Think you need a degree in sailing to enjoy a yachting holiday? Dream Yacht Worldwide, a leader in yacht charters, wants you to relax and enjoy the journey. Newly expanded to include the British Virgin Islands, Martinique, Tahiti and the Seychelles, the "Easy Crewed" offered by Dream Yacht Worldwide also include charter options in Greece and Croatia.