On the Ground: Wondering if weather might delay my flight, I went to BMI's Web site to find its origin, only to find that the site is Anglocentric and phone center hours limited. Encountering connection problems, I spent most of the day waiting for my United flight between Tampa and Chicago. Although United is nominally a codesharing partner with BMI, its schedules don't dovetail. United personnel knew nothing about BMI, and in the process of changing my connection, cancelled my entire itinerary. (22/30)
Pre-flight: Once I arrived at the gate for my BMI flight, everything went smoothly. I was quickly checked in, assigned a new seat to replace the one that had been cancelled, and boarded, making a quick left into the premium cabin. As with many aircraft these days, it looks a bit like walking into Circuit City, with large seatback screens illuminated at every seat. Seats are large and comfy, well spaced and have partial privacy screens. The flight attendant helped me stow my carry-on (and pointed out the laptop storage compartment set into the seatback in front of me), and I was handed a welcome glass of Champagne. A water bottle was already waiting at my seat. (28/30)
In-flight: The cabin amenities were first-rate. The leather seats are 26 inches wide and, when fully extended (flat), 80 inches long. Gooseneck individual lights allow reading without disturbing neighbors. The seatback monitors are 15 inches wide, making viewing movies easy. I did wish, however, that the cabin staff had turned off the monitors for the many unoccupied seats, which maintained their ghostly glow — and showed the Channel 1 movie — throughout the flight. The first course at dinner was a delicious pea soup. The fish entrée had a good consistency (a challenge to any kitchen, never mind an aircraft oven), although the sauce had an odd flavor I couldn't name. Dessert was luscious Irish strawberry ice cream. Service throughout was excellent. The seats have almost infinite controls: electronic lumbar support, all sorts of combinations of leg rest and foot rest height and extension, and various adjustments for the seatback. The controls, however, were a rubber bubble that didn't work well, something the cabin staff admitted was an ongoing problem. I eventually wrestled the seat into full recline, a lovely flat and comfy bed, and slept most of the way across the Atlantic under a soft, blue, cotton blanket. (34/40)
The Experience: The personnel definitely made this flight; they couldn't have been nicer, more efficient or more helpful. The flight was on time, the seats/beds very comfortable and the food quite good. The business-class cabin was definitely a first-class experience. But BMI does really have just two U.S. gateways, Chicago and Las Vegas, and I wouldn't recommend the Tampa–Chicago "connection."
Total score: (84/100)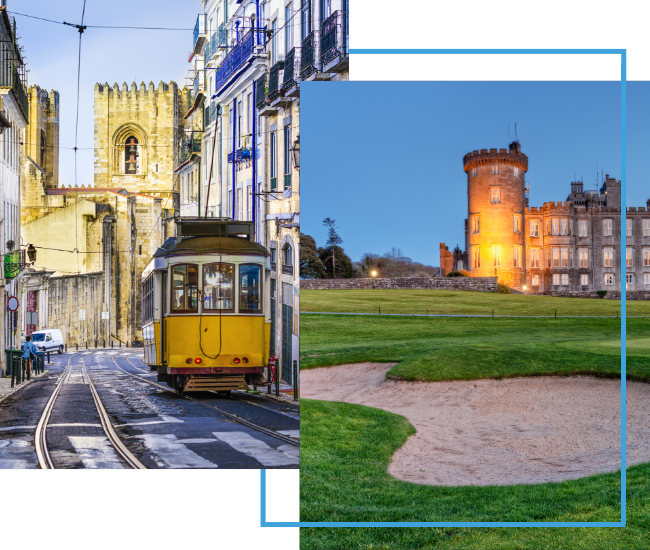 FX Excursions
FX Excursions offers the chance for once-in-a-lifetime experiences in destinations around the world.
Explore Excursions
Ever since opening in 2021, Nobu London Portman Square has served as the focal point for many gatherings, stays and experiences. This fall the hotel's Nobu Bar adds four more reasons to visit with an exciting array of offerings, menus and events.
Sponsored Content
Learning more about our readers' travel habits and preferences ensures Global Traveler delivers the content you desire. As the travel industry has adapted and changed over the last few years, it's more important than ever to connect. To best meet your short- and long-term travel content needs, please help us!
There's no doubt the northern lights are awe-inspiring and spectacular. Unfortunately, they're also fickle and fleeting, and despite your best-laid plans of checking this item off your bucket list, sometimes Mother Nature's luminescent show just doesn't cooperate. But one cruise line has a new fail-safe in place.