On the Ground: The dedicated check-in was fast and friendly, with no waiting line, so my baggage was aircraft-bound and I was on my way to the security checkpoint in no time. Despite it being the busiest time of day, there was no line in the security lane for premium-class ticket-holders, and I was seated inside the lounge with wine glass in hand less than 10 minutes after alighting from the limo. The lounge, shared with Lufthansa, is small and plain but emptied out when the Lufthansa flight boarded shortly after my arrival. The self-service bar was well stocked, and there were sandwiches and a good selection of fruit juices. (28/30)
Pre-flight: As we boarded through the dedicated line, several fellow passengers were pleased to find themselves unexpectedly upgraded to first class because of a full business class. Before I could get my jacket onto the hanger waiting on the seatback, a flight attendant assisted me and whisked it off to the closet. I was offered a glass of well-chilled Brut Mosaique, which I sipped as I played with the seat settings. The operation was pretty straightforward and easy to follow, with three preset options (lounge, sleep and landing) in addition to all the custom possibilities. I adjusted the lumbar setting and firmness to my liking. Menus were distributed; and before I had read it through, we were airborne, right on time (29/30)
In-flight: The seat configuration in the attractive new Swiss business cabin is 1-2-1, staggered to allow foot space when reclined flat. I had a single seat with ample surface beside me for books and for my laptop when I was using the tray table for dinner. There was also a recessed shelf in front with my personal AV monitor. I liked the variety of lighting, with one overhead, a personal crane-neck reading light and a recessed mood light that gave enough light for me to find my glasses when the cabin was dark. The dinner choices didn't sound inspiring, but my salmon starter was moist and served with tasty artichokes. For a main course I chose mushroom and pumpkin ragout with spaetzle, a dish created by the famous Zürich vegetarian restaurant Hiltl. It was delicious; and as I savored every last bite, I re-thought my initial reaction to the menu. For dessert I chose Limoncello cream with biscotti — and, of course, Swiss chocolates. The wines were excellent: a dry Chasselas from the Swiss Vaud region with my salmon and a deep red Grand Cru, also from the Vaud, with my ragout. Perhaps because the cabin was full and the staff busy, my glass of the latter was not refilled, much to my disappointment. After dinner, I watched a fluffy movie and reclined my seat to its comfortable 180 degrees, falling asleep immediately. The seat made a narrow bed, but I had enough room to wiggle, and I appreciated its firmness and lie-flat position. At breakfast, my tea was piping hot and the breads warm. (38/40)
The Experience: Apart from my not getting a second glass of that wonderful Vaud red (which I really didn't need), the cabin staff was always attentive, cordial and available. Although I was among the first to disembark, my luggage was on the belt when I arrived, typical of the efficiency shown throughout the trip.
Total Score: 95/100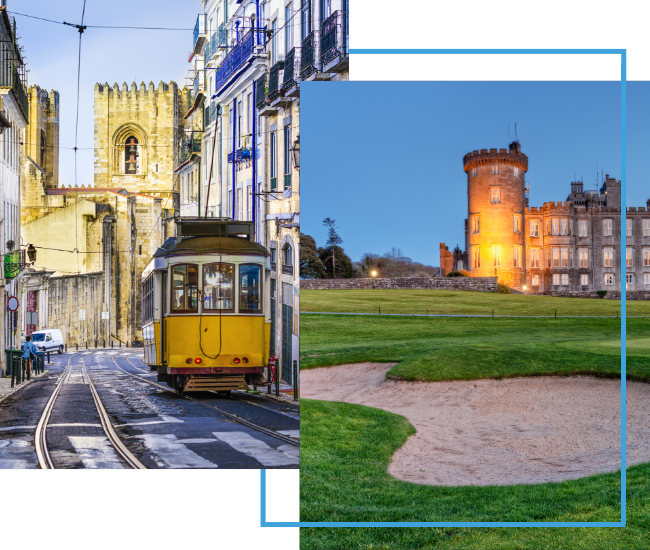 FX Excursions
FX Excursions offers the chance for once-in-a-lifetime experiences in destinations around the world.
Explore Excursions
Did the new film Oppenheimer rouse your interest in the nefarious world of international espionage? You can go straight to the real-life setting for covert actions this November (Nov. 10–12), when La Fonda on the Plaza in Santa Fe hosts a specially themed "Spies, Lies and Nukes" weekend. The hotel actually served as the retreat location for Manhattan Project scientists, who stayed at La Fonda on the Plaza to take a break from the stress of their work. During the weekend, the property's La Fiesta Lounge will make a tasty nod to those days by serving up a special Atomic Martini.
Sponsored Content
One affordable plan can protect an entire year of trips: business or pleasure, short or long, domestic or international.
Ever want handcrafted martinis and freshly shucked oysters delivered straight to your room? The Read House's New Martinis & Pearls service has you covered. Shining in 1920s-themed decor, the historic hotel in the heart of Chattanooga offers a true Gatsby-esque experience, now further elevated with this upscale amenity. Guests can now indulge in their perfectly chilled martini, made to order, and "pearls" (oysters) in the comfort of their room.