ON THE GROUND: After an uneventful ride from our home in Pennsylvania to New York JFK (always a happy occurrence), my husband and I quickly checked in for our overnight flight to Paris. The excitement level was high, as this was our first time returning to Europe post- pandemic.
At the Air France lounge, we made our way to the second floor and enjoyed some light snacks and drinks. While we didn't have time, a Clarins Spa recently opened in the lounge, and business- and first-class passengers can enjoy a pre-flight treatment. We should have waited for the boarding announcement but instead made our way to the gate on our own time and ended up waiting in a long line, as boarding was slightly delayed.
In Paris we boarded a Viking longship for an eight-day cruise of the River Seine, Paris to Normandy. Viking arranged our transportation to and from the airport, and we had quite a bit of time at the airport before our flight home. Again, check- in and security were a breeze with our priority access. At the CDG lounge, we found a high-top table and settled in. The food here was delicious, with a much more abundant — and tastier — selection than in New York. We both went back for seconds.
PRE-FLIGHT: Days before our flight, we were able to select our meals. My husband opted for the beef dish on the way to Paris, and I chose the shrimp option. I did still peruse the menu that waited for us at the seat, alongside the amenity kit and a blanket and pillow, in case I changed my mind; flight attendants did come around to confirm our selections. Ample overhead space ensured we securely stowed our luggage; flight attendants hung our jackets and noise-cancelling headphones awaited us in a little cubby at our seat, which also included storage space and a mirror. We were greeted with a drink and hot towel before take-off. The experience was much the same as we settled in for our return flight to New York a week later.
IN-FLIGHT: Our flight to Paris took off around 6 p.m. I always forget how it can be a challenge to get a good night of sleep on overnight flights from the U.S. East Coast to Europe simply because of timing. Once in the air at a safe cruising altitude, dinner service began and took about an hour. At about six hours for the flight, that only leaves about three hours to sleep, so my husband, hoping to sleep for the bulk of the trip, opted to skip breakfast service. I settled in and watched Elvis, dozing on and off throughout. My husband put his seat in the lie-flat position, popped on his eyeshade and slept. We were in the middle of the 1-2-1 configuration, and a privacy screen can go up between the two middle seats in case passengers aren't traveling together. We kept ours down, but the placement of the button that moves the screen was in a spot where we both kept hitting it inadvertently with our elbows, sending it up accidentally more than a few times. The service was efficient and welcoming, but I wouldn't call it overly effusive.
We returned to New York on a day flight, so neither of us was keen to sleep. The Boeing 777 featured an older business class but still offered lie-flat seats, ample amenities and abundant storage space. And this time, the divider was removable. The flight attendant stored it for us, and we didn't have to worry about hitting anything by accident. An unattended minor was in the aisle seat of the row in front of me, and I watched as the staff went out of their way to accommodate him and make sure he was well cared for. The service on this flight was friendlier and just as efficient. We both enjoyed lunch and a snack of an egg salad sandwich shortly before landing, while I watched Jennifer Lopez and Owen Wilson in Marry Me and old episodes of Cold Case; my husband chose a Nicolas Cage flick. Before we knew it, we were landing and already missing our time in France and on board Air France.
TOP TAKEAWAYS:
We flew to Paris from New York on an Airbus A350 with a newer business- class design. On the return flight, we were on a Boeing 777 with an older business-class layout. A newer business-class layout on the 777 went into service on the New York route after our flight. This review touches on aspects of both flights, as the A350 cabin was superior, but the service on the 777 flight stood out more. I can't wait to try the new 777 business-class cabin someday soon.
Upon arrival in France, long Customs lines made us nervous, and we were thankful for our premium access, which had a much shorter line. However, a CDG employee alerted us the fastest line for us would actually be the one for U.S. passengers — only four people stood in line before us.
With free in-flight messaging available, my husband was able to get text message updates about an Eagles football game from his cousin during our return flight. He was a happy traveler when he discovered this service!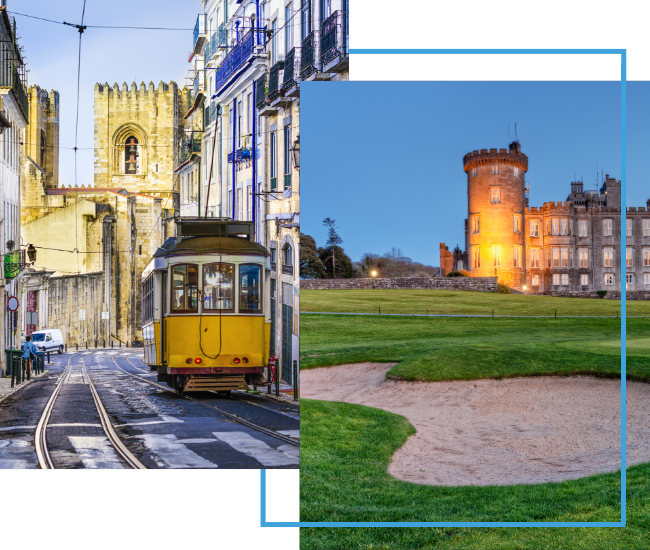 FX Excursions
FX Excursions offers the chance for once-in-a-lifetime experiences in destinations around the world.
Explore Excursions
There's no doubt the northern lights are awe-inspiring and spectacular. Unfortunately, they're also fickle and fleeting, and despite your best-laid plans of checking this item off your bucket list, sometimes Mother Nature's luminescent show just doesn't cooperate. But one cruise line has a new fail-safe in place.
Sponsored Content
Nashville's once-modest skyline continues to evolve as its luxury market grows. Lavish hotel properties are added to the landscape while acclaimed chefs stake claim in the robust culinary scene and premier cultural offerings round out the city's repertoire.
Think you need a degree in sailing to enjoy a yachting holiday? Dream Yacht Worldwide, a leader in yacht charters, wants you to relax and enjoy the journey. Newly expanded to include the British Virgin Islands, Martinique, Tahiti and the Seychelles, the "Easy Crewed" offered by Dream Yacht Worldwide also include charter options in Greece and Croatia.