On the Ground: There is no way you can beat Virgin on the ground. Business-class passengers are offered limousine service to Heathrow; as you approach the airport, your driver calls the private check-in desk to prepare your boarding pass and luggage tags. This service comes close to what the president receives: You pull up to a private unloading area where you are greeted, your bags are taken and check-in is completed inside. If you think this is as good as it gets, you are mistaken — you go through Virgin's private security and you are in the airport. The only shocker was a request for volunteers to downgrade to premium-economy class in exchange for a round-trip economy ticket, as the flight was oversold. I found this insulting and declined. How does that equal a business-class seat?
The Virgin Clubhouse Lounge at Heathrow is a real plus. A hostess welcomed us and talked about the Virgin experience, including the frequent-flyer program. The Clubhouse deli is a nice addition. Besides meats and cheeses, they offered three types of smoked salmon: beet infused, dill and pepper — outstanding. Little touches like large glass containers of candy, a pool table and a library were a hit. I opted for a haircut in the salon, which offers all sorts of treatments as part of the business-class experience.
Pre-Flight: Whatever you do, do not wait for the Clubhouse call to board the flight, as you really need to be one step ahead of the hordes. The reason is simple: not enough onboard storage. When Virgin redesigned its business class, they took out the center overhead bins and reduced the size of those remaining. Slightly overstuffed rollaboards will not fit in these bins, plus the bins contain duvets and bed padding (a hassle throughout the flight, as passengers stuffed the duvet behind their seat and had to retrieve it to make their bed). The redesign includes narrower seats, with an additional row down the center, and the two aisles are narrow; business travelers with the maximum carry-on have to walk like a crab with baggage in tow.
The friendly and attentive crew delivered newspapers and offered Champagne and orange juice. Within no time we were westbound for Newark.
In-Flight: The menu was adequate, with beef, chicken and vegetarian options. Dessert was a yummy English sticky pudding followed by a selection of cheeses. Nobody used the onboard bar, and I question its use except to hold snacks. I enjoyed a movie, but it would be difficult to work in the narrow space. There is no place to keep your laptop and belongings; everything has to go in the overhead or lockers, so you are up and down, getting things as needed.
I was surprised there were only two bathrooms for business class. I had to time my visits with great strategy, and before landing there were long lines. The open cabin design with less storage might look nice, but it adds the storage worries of economy class. When we landed, the flight attendant forgot to get my companion's coat, which added to my list of things to do: Get coat, get two rollaboards from locker and hold up the other passengers.
The Experience: What happened to Virgin Atlantic Airways? I reviewed the previous business class years ago, one of my best flights ever; the seat was large and long compared to the current short and narrow one. Passengers more than 6 feet tall will have issues. The service was personal and the amenities were great, but — and perhaps it is a sign of the times — adding seats and eliminating bathrooms and storage are not improvements.
GT Checklist
Less than 10 minutes for check-in

Friendly and helpful agents
Priority tagged bags
Airport lounge
Complimentary in-lounge food
Priority boarding
Helpful and courteous flight attendants
Pre-flight beverage service
Pre-flight newspapers and magazines
Extensive on-demand menu
Self-serve in-flight pantry
Amenity kits
Slippers
Lie-flat seat/bed
Mattress and comforter
In-flight menu with three entrée choices

Top-shelf wines and liquors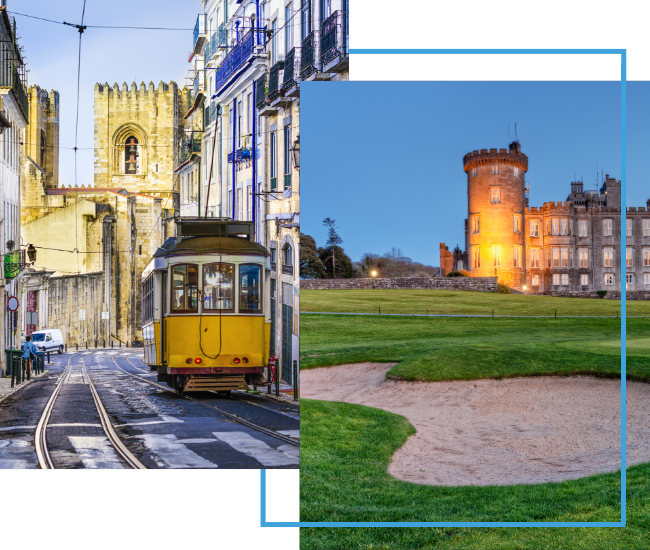 FX Excursions
FX Excursions offers the chance for once-in-a-lifetime experiences in destinations around the world.
Explore Excursions
If fabulous food and beverages are a must-have for any weekend getaway, then look no further than the City of Brotherly Love. Whether your palate has a penchant for vibrant Latin American fare or cozy French cuisine, whether you're an oenophile looking to swirl, sniff and sip your way around the globe or you'd rather sample farm-to-glass cocktails, Philly's got it all this fall. (With the exception of Bolo, which is a short taxi or Uber ride away and definitely worth the trip, the rest of these spots are all within walking distance of each other.)
Sponsored Content
Experience the life-changing destination of Greece by exploring its island gems in the Ionian Sea. Scattered off the western coastline of Central Greece, to the south of Peloponnese, the Ionian Islands are an island group comprising large and small islands.
From Santoríni to Dubai to New York, some hotels just have that "it" factor that draws visitors far and wide. For some hotels it's their proximity to popular landmarks and attractions, for others it's their amenities. But these hotels have something few can claim: a true room with a view.