On the Ground: I was traveling with my wife and daughter, and we were excited to fly British Airways, an airline that has been a leader during my entire career in the business/luxury travel industry. I checked in online the night before and forwarded the boarding passes to the front desk clerk at the Jumeirah Carlton Tower for printing. We were dropped off at the wrong side of Terminal 5 at Heathrow, which meant a long walk with a lot of baggage. Checking luggage was swift, as was security, and frankly, I was excited to spend some time in the British Airways Galleries Lounge South. However, it was crowded and we found it difficult to locate three seats together. The lounge was filthy with cups, drinks and dishes everywhere, and the floor was equally dirty with napkins, wrappers and crumbs. I assume this was a combination of insufficient staff and messy passengers. On the upside, Aaron Paul, an actor from Breaking Bad, was in the lounge, and he agreed to a photograph with my daughter — very cool, nice guy!
Pre-Flight: We took our time on our way to the gate and were surprised the flight was already boarding. As a seasoned traveler, I directed my family to the business-class line and as we entered, the main ticket agent directed some economy-class passengers in front of us. I did not mind, as they seemed to be moving on without an issue. However, the BA boarding agent told them they were in the wrong line (she was actually doing the right thing), and I came to their defense, informing her the other agent let them in front — a wink and a nod, and we all boarded with ease. Getting us all settled with carry-on bags stowed took a few minutes, then flight attendants distributed newspapers and served Champagne.
In-Flight: I find the seating on BA's business class a little awkward and even a little uncomfortable. I was seated on an aisle facing forward, and the gentleman to my left was facing directly at me — I felt forced to speak to him and thought it rude to raise the privacy shade. Other passengers who were banished to a middle seat had to straddle sleeping passengers when they needed to use the bathroom.
Meals were ho-hum, and the service left a lot to be desired. My Scotch was served from a little bottle as on a domestic first-class flight, but I must say the Merlot was tasty.
Taking the night flight over from New York to London, we planned to eat on the ground and sleep when we boarded. You must use the dining in BA's Galleries Lounge, as it is exceptional and the pickings on board the night flight are slim. The service in Newark was excellent, a wonderful buffet and wine, with an exquisite made-to-order risotto which was perfectly cooked. I ordered the onboard meal just to see what one would receive, and it was an unappetizing salad with chicken.
The Experience: Just not up to speed compared to what I remembered from my earlier days flying British Airways. Perhaps I have become a little jaded with the improvements made on all airlines across the globe. But the stacked business-class seats, the disappointing lounge and feeling as if I were no different from anyone else — this was not the service I recalled from this carrier. Kudos to the chef in the Galleries Lounge and to Aaron Paul for making the flight memorable.
GT CHECKLIST
[checklist]
[item check=yes]Less than 10 minutes for check-in[/item]
[item check=yes]Friendly and helpful agents[/item]
[item check=yes]Priority tagged baggage[/item]
[item check=yes]Airport lounge[/item]
[item check=yes]Complimentary in-lounge food[/item]
[item check=yes]Priority boarding[/item]
[item check=yes]Helpful and courteous flight attendants[/item]
[item check=yes]Pre-flight beverage service[/item]
[item check=yes]Pre-flight newspapers and magazines[/item]
[item check=yes]Extensive on-demand entertainment[/item]
[item check=yes]Amenity kits[/item]
[item]Slippers[/item]
[item check=yes]Lie-flat seat/bed[/item]
[item check=yes]Turn-down service[/item]
[item check=yes]In-flight menu with three entrée choices[/item]
[item check=yes]Top-shelf wines and liquors[/item]
[/checklist]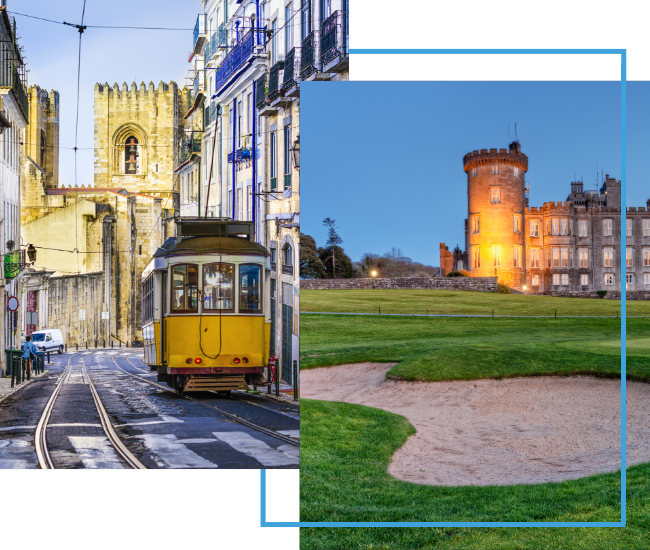 FX Excursions
FX Excursions offers the chance for once-in-a-lifetime experiences in destinations around the world.
Explore Excursions
More than 22 million visitors pour into Bangkok each year, adding to the roughly 11 million residents of the Thai capital famous for its bustling streets. Packed with food carts, markets and cultural spectacles, life in Bangkok is unusually defined by its vibrant street scene, both day and night. That means you don't necessarily need a solid plan when heading out on any given evening.
Sponsored Content
Don't risk losing all the money you've spent if you must cancel your trip at the last minute. Allianz Travel Insurance can give you:
As first-time restaurateurs, but with plenty of hospitality-related experience, Ria and Kevol (Kev) Graham were not entirely comfortable opening their first restaurant in the Brooklyn neighborhood of Williamsburg, where several upscale restaurants and 5-star hotel dining is just a block away. And to make matters worse, they opened in July 2020, when New York City was in the middle of the COVID-19 pandemic.