Flight 091 Newark, NJ to Dubai
On the Ground: There was no one in line on the blue carpet in front of the Golden Club check-in counter-and no one behind the counter. Instead, a very pleasant agent behind the first-class counter invited me to step up on the neighboring red carpet, where she readily checked me into my Golden Club seat. Virgin Atlantic shares its Newark (N.J.) Airport clubhouse lounge with Malaysia Air. It's cozy in a "mod" way. Snacks and juice were set on the bar. Two PCs were tucked into corners affording would-be surfers a modicum of privacy. I was promised boarding would be announced, but about 45 minutes before flight time-with no announcement that I noticed-I looked up from my reading to find the lounge deserted. Deciding my fellow passengers might know something I didn't, I headed to the gate where I arrived just a few minutes before boarding. 8/10
Onboard: Seating was comfortable, with controls for footrest, lumbar support and recline. At first, the recline seemed generous, but when I tried to sleep, it felt more like a lounge chair. The flight offered broadcast video on larger monitors. Films included recent blockbusters such as Finding Nemo and The Italian Job, as well as an assortment of international selections. Other options included more than two dozen video games and a range of music selections. Golden Club seats are conducive to work. Power points are available at the seats, but the adapter onboard didn't fit my Apple PowerBook. Satellite telephone and fax services are available in a small business center. Malay cuisine is delicious and the fare served on their flagship airline is no exception. Meal service began with satay in peanut sauce. Of the three main courses on offer, I selected the black pepper beef. Throughout the night, baskets of finger sandwiches, cookies and candies were available in the galley. Breakfast options included a tomato and cheese omelet, but that ran out before service got to me, which limited my selection to a choice of traditional Chinese or Indian breakfast fare. 34/40
Punctuality: Boarding began about 10 minutes prior to scheduled departure. Rollback was 10 minutes late. The winter jet stream gave us a few rough spells and enough tail wind to get us into Dubai about five minutes early. 9/10
The Experience: As we boarded, Malaysia's award-winning cabin staff was busy distributing newspapers, juice, hot towels and amenity kits. Shortly after takeoff, staff distributed menus and took drink orders. Facing a flight time of just over 12 1/2 hours, I settled down to watch The Italian Job. Lights went down shortly after the completion of meal service. For the next six or seven hours, the cabin was extremely dark. About two hours prior to our scheduled arrival, lights began to come on in stages, gently waking slumbering passengers. On the ground, early morning passport control was a breeze. My bag appeared within five minutes of my arrival at baggage claim. 27/30
The Last Word:Aside from a little discomfort caused by trying to sleep in a recliner at 5 o'clock in the afternoon, the flight was pleasant. I would have preferred on-demand video and a wider range of film options, but the cabin staff lived up to its vaunted reputation. That goes a long way.
Total Score 78/100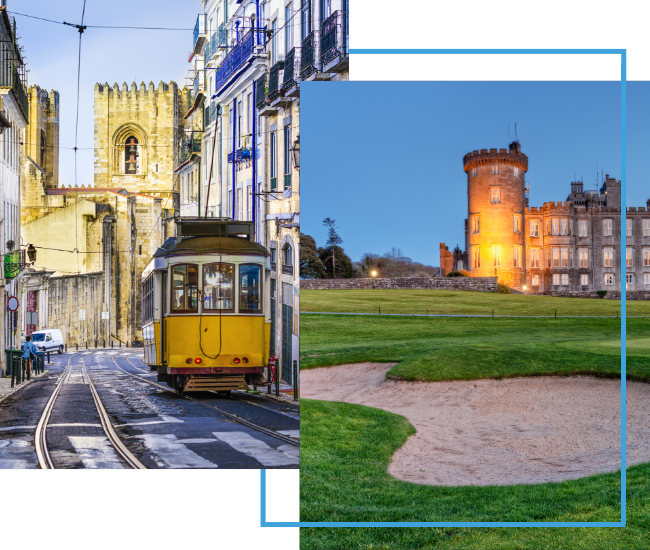 FX Excursions
FX Excursions offers the chance for once-in-a-lifetime experiences in destinations around the world.
Explore Excursions
Did the new film Oppenheimer rouse your interest in the nefarious world of international espionage? You can go straight to the real-life setting for covert actions this November (Nov. 10–12), when La Fonda on the Plaza in Santa Fe hosts a specially themed "Spies, Lies and Nukes" weekend. The hotel actually served as the retreat location for Manhattan Project scientists, who stayed at La Fonda on the Plaza to take a break from the stress of their work. During the weekend, the property's La Fiesta Lounge will make a tasty nod to those days by serving up a special Atomic Martini.
Sponsored Content
United Airlines is in the midst of a major initiative to modernize its fleet over the next several years. After first announcing the plan in 2021, planes fitted with United's signature interior are finally beginning to appear across the airline's narrowbody fleet of Boeing and Airbus planes. United flyers are sure to notice these enhancements from the moment they step on board: Each new or updated plane sports remodeled seats, seatback entertainment screens for everyone, Bluetooth connectivity and more, all adding up to a better experience on every journey.
Ever want handcrafted martinis and freshly shucked oysters delivered straight to your room? The Read House's New Martinis & Pearls service has you covered. Shining in 1920s-themed decor, the historic hotel in the heart of Chattanooga offers a true Gatsby-esque experience, now further elevated with this upscale amenity. Guests can now indulge in their perfectly chilled martini, made to order, and "pearls" (oysters) in the comfort of their room.