On the Ground: New York's JFK Airport presented the usual hustle and bustle as I parked my vehicle, with Global Traveler CEO Francis X. Gallagher in the passenger seat. We were flying together to the Middle East, first stop Cairo, to meet with clients. Originally we planned to use off-site parking, but a heavy rainstorm altered our plans, and we parked in the covered garage near the International Terminal entrance. We collected our luggage and made our way to the EgyptAir check-in counter. Fran had checked us both in the evening prior, and the friendly EgyptAir staff greeted us, reviewed our destination and checked our bags quickly.
We unfortunately did not have EgyptAir club access pre-flight but checked to be sure. We proceeded through security, which in JFK's International Terminal turned into a game of ever-rolling bins without order and hastily making sure all our items were together in the end. At boarding time we were ushered to a separate line for priority seating; passing by the rest of the plane's passengers, I noticed quite a few families and groups. We made our way onto the Boeing 777-300, where a pleasant flight attendant escorted us to our seats.
Pre-Flight: We were seated in the first row, which offered additional room and, as advised by EgyptAir staff, would offer a quiet alternative to the back of the section where many families sat. Amenity kits, headphones, a bottle of water and pillow and blanket awaited at our seats. The seats were spacious and comfortable, and the staff took our coats to avoid wrinkles and arranged our bags above in the storage compartment. EgyptAir does not provide alcohol, but attendants greeted us with fresh juice options as we settled in. I chose the orange as it was approaching flu season, and any vitamin C boost is helpful. After takeoff, I found the navigation screen useful to keep track of the time and our location en route to Cairo.
In-Flight: Each seat was equipped with a screen for onboard entertainment, and I enjoyed a great documentary about the Valley of the Kings and the pyramids. The visuals and information were inspiring and prepared me for our upcoming activities and meetings in Egypt. Other movies were available in English and Arabic for passengers to peruse. Our flight was in the evening, so we were served dinner right away. The flight attendants came around with a service cart and presented the options as each course was served. I would have liked to see a menu for review so I could know what was included in each dish, but the attendants answered most of my questions. EgyptAir offers culinary options for various religious-based dietary restrictions or allergies; you just have to inform the staff before your flight. The meal itself was delicious; I enjoyed a delightful shrimp cocktail and selected the beef as my entrée. We finished the meal with coffee, a selection of cheeses and nuts and dessert.
During our flight we experienced a terrifying bout of heavy turbulence. This sometimes happens while crossing the Atlantic, but Fran asked me if my seat belt was secure, so I knew my fear was justified. Luckily, we passed through safely.
My hunger satisfied, I reclined my seat, which was almost completely flat, and enjoyed the soft blanket. The ceiling in the cabin was dimmed, and aisle lighting looked like the night sky full of stars. This encouraged a peaceful slumber, and I woke to breakfast being served before we reached Cairo. The breakfast was delicious, with our coffee accompanied by reading materials. Prior to landing we received a simple form to fill out for immigration. The experience was overall pleasant for an almost- 11-hour flight, and Egypt itself proved a magical destination of wonder and history.
TOP TAKEAWAYS:
◆ If you enjoy wine or Champagne on your flights, as I do, have no fear. Though EgyptAir does not sell alcohol on flights, you are permitted to purchase alcohol in the airport and bring it aboard. The staff can store it and serve it to you in flight.
◆ If you have dietary restrictions, it may be best to pre-request a menu so you are fully aware of the culinary features on your flight. There is no printed menu in business class.
◆ The staff provided clever stickers for each seat which passengers could use to inform crew of requests to be awakened for meals, not disturbed and so on. A great, simple add-on.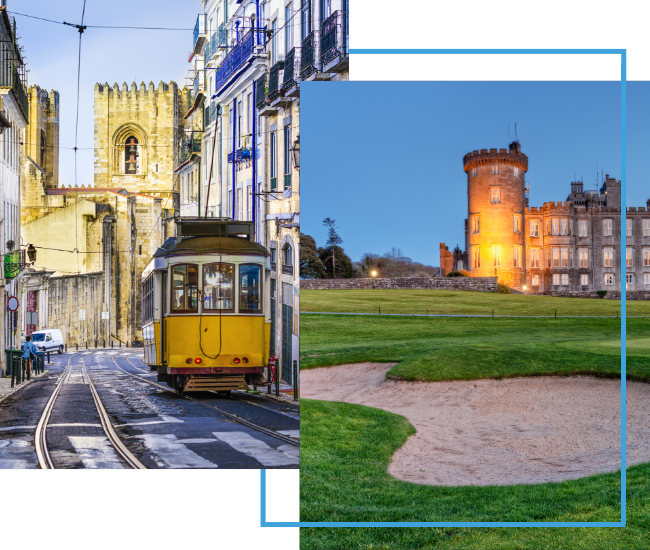 FX Excursions
FX Excursions offers the chance for once-in-a-lifetime experiences in destinations around the world.
Explore Excursions
If fabulous food and beverages are a must-have for any weekend getaway, then look no further than the City of Brotherly Love. Whether your palate has a penchant for vibrant Latin American fare or cozy French cuisine, whether you're an oenophile looking to swirl, sniff and sip your way around the globe or you'd rather sample farm-to-glass cocktails, Philly's got it all this fall. (With the exception of Bolo, which is a short taxi or Uber ride away and definitely worth the trip, the rest of these spots are all within walking distance of each other.)
Sponsored Content
The Islands of Tahiti are among the most beautiful and sought-after vacation destinations in the world. The endless images of overwater bungalows with Bora Bora's majestic peak towering over waters of every shade of blue have an intrinsic pull. But with 118 islands and atolls to explore, there is so much more to this spectacular region of the Pacific.
From Santoríni to Dubai to New York, some hotels just have that "it" factor that draws visitors far and wide. For some hotels it's their proximity to popular landmarks and attractions, for others it's their amenities. But these hotels have something few can claim: a true room with a view.