On the Ground: We had a long layover at JFK and were pleased to learn that Air Europa opens its check-in counters earlier than the usual three hours before flight time. There was already a line when we arrived, but a representative greeted us, scanned our passports and immediately escorted us to a dedicated Club counter. After a quick check-in, we were given directions to the Oasis Lounge, shared with several other airlines and outside the security checkpoint. The large lounge is long and narrow, located along a wall of windows, allowing lots of light and cutting the noise level. We were offered coffee (20 varieties), Tazo teas and a full range of drinks from an open bar. The complimentary buffet included fresh fruits and berries, salads, sandwiches and three hot dishes. The business center offered computers, and there was WiFi throughout. Although we were outside security, as soon as our flight was announced we went straight through the priority line and onto the plane, bypassing the boarding line as well. (30/30)
Pre-flight: Even before we were seated, our jackets were on hangers and whisked away. Attendants offered newspapers and magazines (several choices in English), along with orange juice and water. They also offered to help with the seat controls, but these were pretty intuitive, with a lighted diagram of the seat and arrows on the buttons. There was also an electrical outlet at each seat. (29/30)
In-flight: The Club Cabin has a 2-2-2 configuration in four well-spaced rows. We had individual high-intensity gooseneck lights, which we appreciated since the cabin lights were kept low because of the departure hour, 10:55 p.m. Attendants offered us the usual hot towels, menus, "do not disturb" signs and a vanity pack; since we were headed for the boisterous Las Fallas festival in Valencia, I put the earplugs in my pocket. As an alternative to a full meal (for those who wished to get a bit more sleep), a light dinner option with a good selection of Spanish wines was available, which we took advantage of before reclining our seats for the night. Although they were not 180-degree flat beds, they were quite comfortable. Throughout the flight, the cabin attendants were always available and in sight; in fact, this was the most attentive flight crew I can remember of any business-class flight. Cabin announcements were in Spanish and English, but the English was difficult to understand. Flight attendants were fluent, however, and quick to repeat anything we missed. (37/40)
The Experience: On the ground and in the air, we found the Air Europa staff to be exceptionally attentive and courteous. We were the first passengers off the plane in Madrid and were happy to find our priority-tagged luggage the first to hit the belt.
Total Score: 96/100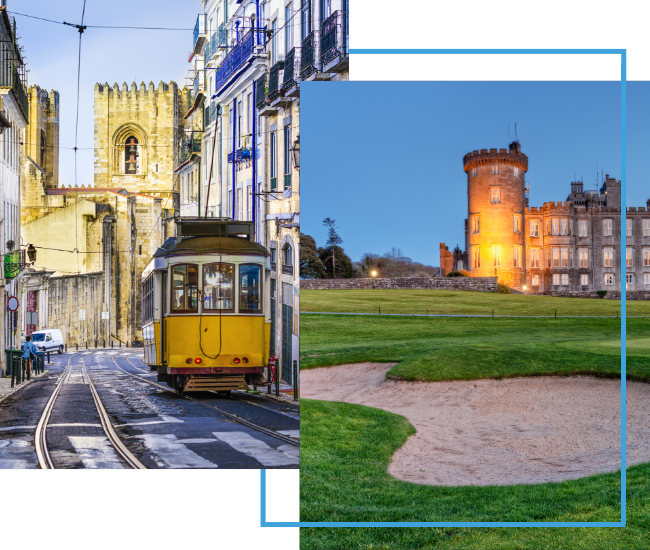 FX Excursions
FX Excursions offers the chance for once-in-a-lifetime experiences in destinations around the world.
Explore Excursions
Did the new film Oppenheimer rouse your interest in the nefarious world of international espionage? You can go straight to the real-life setting for covert actions this November (Nov. 10–12), when La Fonda on the Plaza in Santa Fe hosts a specially themed "Spies, Lies and Nukes" weekend. The hotel actually served as the retreat location for Manhattan Project scientists, who stayed at La Fonda on the Plaza to take a break from the stress of their work. During the weekend, the property's La Fiesta Lounge will make a tasty nod to those days by serving up a special Atomic Martini.
Ever want handcrafted martinis and freshly shucked oysters delivered straight to your room? The Read House's New Martinis & Pearls service has you covered. Shining in 1920s-themed decor, the historic hotel in the heart of Chattanooga offers a true Gatsby-esque experience, now further elevated with this upscale amenity. Guests can now indulge in their perfectly chilled martini, made to order, and "pearls" (oysters) in the comfort of their room.