Boston (BOS) to São Paulo (GRU)
On the Ground: After checking in at LATAM's business-class desk at Boston Logan Airport and breezing through the priority screening line, I headed to the British Airways lounge. Since LATAM doesn't have its own private lounge at Logan, it arranged for its Premium Business passengers to receive complimentary access to the BA lounge. When you check in, you receive a pass to the lounge. It's no hardship; the expansive space has lots of room to relax in, with a full bar and a nice selection of food.
Earlier this year, LATAM Airlines Brasil launched non-stop flights between Boston and São Paulo, making it the only non-stop flight connecting the two cities. Operating Boeing 767 aircraft, flights offer 30 Premium Business seats and 191 economy-class seats. I was eager to experience what is basically the airline's firstclass service on the approximately 10-hour flight. There was a bit of delay at the gate, and I saw Homeland Security staff escorting someone on to the flight. Their presence was not explained, but in pretty short order I was seated and offered water, a glass of Cava and an assorted nut selection.
Pre-Flight: As I settled in, organizing my belongings and locating the outlets to plug in my smartphone later, again there was a bit of a to-do, this time with someone being escorted off the plane. When I asked what was going on, a flight attendant said there was a ticketing issue. We finally took off after a brief delay and, in the end, didn't lose much time.
The Premium Business-class seats are arranged in pairs, with six seats in a row. The seats recline to a fully horizontal position, becoming a bed 23 inches wide and 76.5 inches long, plenty long enough for my 5-foot, 4-inch frame. A pillow and comforter were already at each seat, ready for those passengers who wanted to get to sleep as soon as possible. We received amenity kits filled with L'Occitane products, including a toothbrush and toothpaste, lip balm, an eye mask and lotion.
It's worth noting LATAM is about to embark on a major overhaul of much of its fleet, rolling out changes as early as the end of 2018. It will transform the cabins of its Boeing 767 and Boeing 777 aircraft, with larger Premium Business seat configurations. Each will have direct aisle access and options for both individuals and couples, as well as a full-flat bed, new entertainment consoles and more space for belongings. The added space and more privacy will be more than welcome.
In-Flight: Since this was an early evening flight, I wasn't ready for bed, so I made my meal choices from the menu the flight attendants handed out and scrolled through the entertainment options.
Dinner included four courses, with a salad, soup and a choice of three entrées and three desserts. I chose braised short ribs with roasted potatoes as my main dish, which was quite tasty, and vanilla flan for dessert. Other options included lobster ravioli and roast chicken. The airline takes pride in its wine list, so I went with the recommended wines selected by Héctor Vergara, the only Master Sommelier in Latin America and the airline's consultant. The Trapiche Malbec from Argentina was a great match with the short ribs.
After dinner, I watched a couple of movies before taking advantage of my flat-bed seat to sleep for the rest of the flight. There are plenty of options for entertainment, with more than 150 films, television series, games and a music library. I slept well, clocking in about six solid hours of sleep. When I woke up refreshed, I opted for coffee and yogurt, while I saw others around me had chosen the full breakfast with scrambled eggs and sautéed mushrooms.
TOP TAKEAWAYS:
◆ Flight attendants are friendly and attentive.
◆ Lie-flats seats with comfortable bedding make for a restful sleep.
◆ The wine list gives you a taste of South America.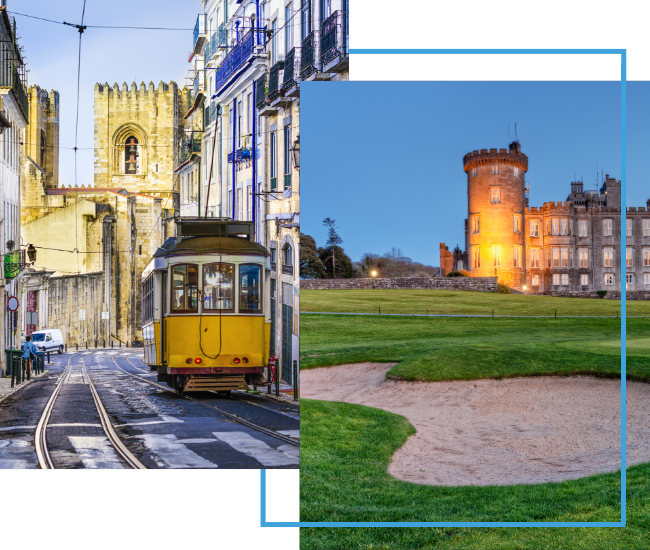 FX Excursions
FX Excursions offers the chance for once-in-a-lifetime experiences in destinations around the world.
Explore Excursions
There may not be snow in Los Angeles this season, but Waldorf Astoria Beverly Hills is certainly full of the holiday spirit, with Christmas, Hanukkah and New Year's events happening in the hotel's gorgeous event spaces.
Sponsored Content
Whether it's the people, the craic (fun) or the coasts, travelers always find something to love about the island of Ireland. What fills your heart?
Looking for fun things to stuff into the toe of a few holiday stockings? Here are some great choices: