Virgin America First Class
New York (JFK) to Los Angeles (LAX)
On the Ground: I arrived at JFK International Airport with 90 minutes to spare before my transcontinental flight. I made my way to check-in, where there was no one in the first-class line. The people at the counter, however, were obviously in the wrong place and had their six bags spread across the premium check-in area. While they were delaying me, I appreciated the desk attendant's patience with them. Eventually, they made their way to the correct line. The Virgin America staffer was friendly and talkative, and he had me on my way in minutes.
Pre-Flight: There is no Virgin America lounge at JFK, and I didn't think to inquire further about lounge access. I learned after the fact that for a small fee I could have enjoyed the Virgin Atlantic Clubhouse. Instead, I made my way through security and perused shops along the way. The gate area was crowded, but with dedicated boarding, I was on the plane quickly and settled in as other passengers boarded.
In-Flight: It is no surprise to anyone who knows me well that I hope to catch a glimpse of a celebrity on my trips to Los Angeles. I was not disappointed on my flight, as I was seated directly across the aisle from an Academy Award winner. I'll be discreet and won't reveal the person's identity. And, no, I never worked up the nerve to initiate a conversation.
Once my excitement died down, I noticed the first-class cabin was full and the door was closing. For a JFK departure, we were off the ground quickly. Virgin America's white leather seats have a 55-inch pitch and are quite comfortable. I was not looking to sleep but to relax, watch a movie and get some work done; so it did not faze me that the seats were not fully flat. The Red in-flight entertainment system was easy to use and loaded with options. I had just finished reading Water for Elephants and was pleased to find the movie offered on board. I also used the onboard WiFi, which was reasonably priced and easy to access. Two meal options were available — a chicken dish and mushroom ravioli. I was passenger seven of eight, and there was no chicken left when I ordered. As I'm not a fan of mushrooms; this was disappointing.
I had checked a bag because I had packed scissors and other supplies I didn't feel like taking through security. While I disembarked and arrived at the luggage carousel in minutes, I waited a long time for my priority-tagged suitcase.
The Experience: Despite a few small setbacks, my first-class Virgin America flight was extremely enjoyable. Ditto for my return flight a few days later. I would certainly choose the carrier again on my next cross-country trip.
GT Checklist
Friendly and helpful agents
Priority-tagged bags
Priority boarding
Helpful and courteous in-flight staff
Pre-flight beverage service
Top-shelf wines and liquors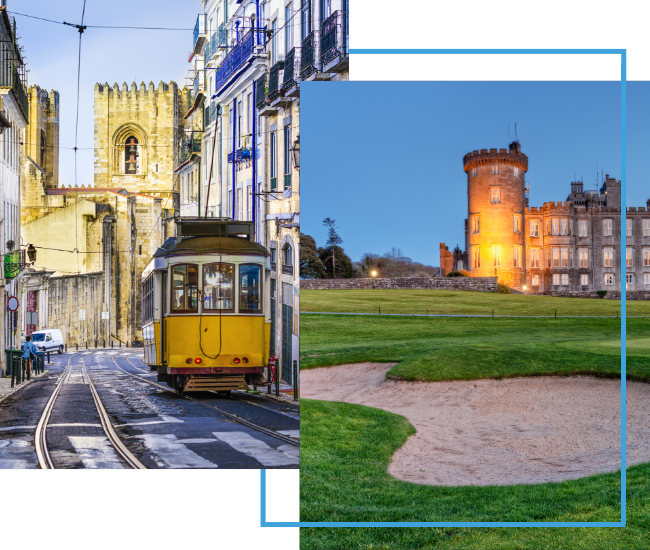 FX Excursions
FX Excursions offers the chance for once-in-a-lifetime experiences in destinations around the world.
Explore Excursions
There is something magical about sipping a glass of local wine while watching the sun slip into the Aegean Sea as the afterglow tinges traditional, white-washed Cycladic houses with glorious shades of rose, purple and gold. Ancient Greeks believed Helios, the Sun God, caused sunsets by driving his fiery chariot into the sea. Standing at water's edge in Mykonos, watching the sky slowly turn from purple to inky black, you almost believe it.
Sponsored Content
United Airlines is in the midst of a major initiative to modernize its fleet over the next several years. After first announcing the plan in 2021, planes fitted with United's signature interior are finally beginning to appear across the airline's narrowbody fleet of Boeing and Airbus planes. United flyers are sure to notice these enhancements from the moment they step on board: Each new or updated plane sports remodeled seats, seatback entertainment screens for everyone, Bluetooth connectivity and more, all adding up to a better experience on every journey.
The prospect of a post-visit treasure hunting session inside the shops of landmark museums such as the Louvre in Paris, the Uffizi Gallery in Florence and The British Museum in London can be irresistible. However, some of Europe's smaller and more unusual museums boast retail spaces with a surprising "wow" factor, often as well-curated as the galleries.