Château Brown and Château Couhins lie in the Péssac- Léognan area of Bordeaux, south of the city of Bordeaux. Both produce red and white wines from classic Bordeaux grapes, and the wines of both tend to age well and long. Unlike a number of Bordeaux châteaux, however, both offer excellent wines at reasonable prices.
It is a small, elegant affair to honor a new job, a meaningful promotion, an intimate wedding, a special Father's Day. A celebration that involves family and closest friends calls for the best. And the best means Champagne's Prestige Cuvées. They are exceptionally fine Champagnes and tend to be expensive. But then, it is not an event where we pour Champagne for hundreds; it is a gathering for the few, the most meaningful people in our lives. I've recently tasted some Prestige Cuvée Champagnes I would gladly choose to serve at my own special celebration. Dom Ruinart represents one of the oldest firms in Champagne, begun in 1729, and it produces an outstanding blanc de blancs. Tasting the 2004 ($130) vintage, I found it aromatic with hints of citric fruits; a clean, smooth body; and lovely aftertaste. Overall, a most elegant Champagne. Like all blanc de blancs Champagnes, Taittinger Comtes de Champagne is made entirely of Chardonnay. Its Blanc de Blancs 2006 ($125) offers exceptionally fine bubbles and a lemony freshness. Lean and clean, it is satisfying and delicious. Perrier-Jouet Belle Epoque 2002 ($325), a blanc de blancs, offers a bouquet that reminds one of pear and tropical fruits. Add a floral delicacy in the aroma, a vivaciousness in the body and a finish that is all grace for a most stylish Champagne. In 1876, Czar Alexander II of Russia asked the Champagne house of Louis Roederer to create a special wine for him. It created Cristal, and 140 years later it still produces this special Champagne. Cristal's latest release, the vintage 2007 ($185), offers a rich bouquet of citric flavors, white fruits and crushed nuts and shows an overall harmonious balance. Moët & Chandon's Dom Perignon 2006 ($155) pleases as a bright, vibrant sparkler with a floral intensity and beautiful balance of flavors . . . a silky and appealing Champagne. The non-vintage Krug Grande Cuvée ($130) presents a bright, creamy, complex Champagne brimming with aromas of berries and almonds and with a zesty acidity. An intriguing Champagne. As they all are.
A country whose wine history stretches back to 1659, South Africa enjoyed an oenological rebirth in the mid-1990s after the death of apartheid and the birth of democracy. Today it boasts nearly 600 wineries, with 247,000 acres planted in vines, and produces a range of wines that catch the attention of wine lovers throughout the world. Recently I tasted a group of new releases of South African wines in the United States — some from well-established wineries, some from wineries just entering the international market. Highberry Sauvignon Blanc 2014 ($21) represents both. It hails from a new winery owned by three men with long wine experience, one of whom is Jabulani Ntshangase, the preeminent black South African in that country's wine world. Its first release is a delicate, subtly flavored, pale-shaded wine offering excellent balance and evoking flavorful citrus fruits. New on the international market, Virgin Earth Sauvignon Blanc 2015 ($19) calls to mind freshly mown grass, a basic aroma of its grape. It also offers a floral essence and a rich array of tropical fruits. With 18 percent of its vineyards planted to Chenin Blanc, South Africa is the world's largest producer of the grape. And Terre Brulée Chenin Blanc 2014 ($16) proves an interesting example of the many paths the grape can take. The winery's owner, from France's Loire, produced a smoky, spicy wine with good acidity and hints of honey and citrus. Pinotage is a grape created in South Africa in the 1920s. Radford Dale Frankenstein Pinotage 2014 ($35) captures the essence of the grape with its dark color, an aroma that recalls plums and other red fruits, and a lingering finish. Thelema remains one of South Africa's most dependable wineries, and its 100 percent Cabernet Sauvignon 2010 ($35) continues that reputation. A smooth, stylish, complex wine, it displays dark fruit flavors and a long finish. Ken Forrester Renegade 2011 ($20) offers a blend of Syrah and Grenache and melds the flavors of both — the spice and black olive of Syrah and the earthier flavors of Grenache. They add up to a distinctive, well-structured, full-bodied wine.
Manchester, a city already buzzing with energy, welcomes some exciting new additions, from boutique hotels to highly anticipated culinary destinations to historic venues. Plan a trip to Manchester to not only indulge in your favorite soccer team but also to enjoy delicious food, both charming and luxury accommodations, and lively events and venues.
Sponsored Content
Global business travel is making its way back, even as the pandemic and other world events continue to challenge its return. In a recent poll from the Global Business Travel Association, more than four in five respondents (86 percent) from across the industry said they feel more optimistic than they did at the beginning of the year. Business travel bookings, the need to travel to do business and employee willingness to travel are all on the rise.
Porvoo, Finland, only an hour from Helsinki, is a medieval coastal town and a cultural haven, well known for its exciting culinary scene, colorful wooden houses and cafés. Here, you will discover the new Runo Porvoo Hotel, a family-owned landmark building and business blending Finnish traditions with contemporary Nordic design, world-class artwork and the rustic-meets-modern allure of American Shaker-style furnishings.
August is National Golf Month. Our three-part round-up will highlight the best courses around the world to tee off in celebration. Today, we highlight three international courses for your consideration.
Sponsored Content
Start planning that long-awaited trip to the island of Ireland. With all travel restrictions now lifted, there has never been a better time to visit.
Salmon Falls Resort in Ketchikan, Alaska, spoils guests with a new immersive luxury offer. The VIP fishing trip offer, called Hooked on Salmon Falls, starts at $15,000 for two guests and includes a four-night stay in a presidential king ocean view suite. In addition to round-trip airport transfers, the offer also comes with complimentary dining and $250 in fish shipping credit.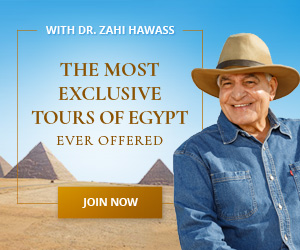 Anantara Chiang Mai, the deluxe resort on the banks of Thailand's Mae Ping River, relaunched the city's most famous high tea experience, served on the terrace of the 100-year-old British Consulate that today houses the resort's Service 1921 Restaurant & Bar.
Sponsored Content
There's no better time to plan the vacation you've been missing. Step aboard with your better half, your friends or the whole family and reconnect, reunite and rejoice with 25 percent off cruise fares for all guests. We'll also help everyone get there with 25 percent off airfare from 20 major gateways across the country or $100 savings per person on flights from all other gateways when you book your air travel using Flights by Celebrity.*
The Hotel Bel-Air hosts a new end-of-summer BBQ with Master Chef Wolfgang Puck on the lawn of the hotel. The event is back after a three-year hiatus, set to take place Sept. 6. Guests will be able to enjoy an evening featuring backyard-style barbeque and seasonal summer favorites.