When Shakespeare wrote "Sweets to the sweet" in Hamlet, they were words delivered with flowers scattered in Ophelia's grave. How the centuries have changed the meaning. Say "Sweets to the sweet" today, and we think of romance, love, sweets to eat and sweets to drink.
Sweets to drink are an especially intriguing group, and there is a charming new entry from California: Bee d'Vine, a honey wine. Honey has been used to make alcoholic drinks for millennia; and in keeping with its long history, Bee d'Vine is made traditionally: solely from honey, water and yeast. Its Demi Sec, softly sweet, is satin-smooth with a floral background, a hint of almond and, yes, an aroma and aftertaste of honey ($24/375ml bottle).
In Austria, in the town of Rust, about six miles from the Hungarian border, Heidi Schröck produces an outstanding naturally sweet wine called Ruster Ausbruch "On The Wings of Dawn" from a blend of grapes. It is a rich, savory wine with tones of peaches, a touch of cinnamon, a lively citrus quality and a marvelous creamy finish ($75/375ml bottle).
The cool climate of Canada is ideal for one of the most difficult wines to make: ice wine. Left on the vine long after the rest of the grapes have been harvested, frozen grapes yield just drops of the extraordinarily sweet juice that produces ice wine. Look for those from Inniskillin, Château des Charmes, Rockway Vineyards, Reif Estate Winery, Pillitteri Estates and Ziraldo Estate Winery — all wineries have consistently produced winning ice wines. Prices range from about $25 to $80 for a 375ml bottle.
New York State's northern Finger Lakes District, also a cool region, is home to Hermann J. Wiemer Vineyard, a producer of well-made sweet wines. From grapes that were left on the vine an extra five to six weeks comes Noble Select Chardonnay Magdalena Vineyard — sweet, rich and delicious ($37/375ml bottle). The winery's Noble Select Riesling Magdalena Vineyard balances a luscious sweetness with clean acidity, apricot flavors and citrus fruits ($80/375ml bottle). And for the sweetest of all, try Noble Select Riesling Josef Vineyard, with the most intensely concentrated balance of fruit flavors, sweetness and refreshing acidity ($125/375ml bottle).
All promise sweets to the sweet.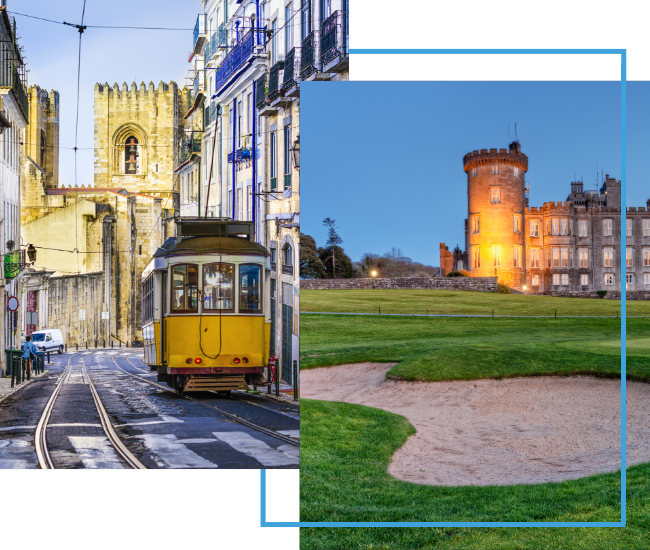 FX Excursions
FX Excursions offers the chance for once-in-a-lifetime experiences in destinations around the world.
Explore Excursions
There may not be snow in Los Angeles this season, but Waldorf Astoria Beverly Hills is certainly full of the holiday spirit, with Christmas, Hanukkah and New Year's events happening in the hotel's gorgeous event spaces.
Sponsored Content
Filled with hidden treasures waiting to be discovered, Seoul invites travelers to unearth its many gems, and Seoul Tourism Organization is here to help travelers do just that. Through thoughtfully created initiatives like the Theme Tourism County Competition, Seoul Tourism Organization works closely with local districts to identify and showcase what makes each district unique and charming in all seasons.
Looking for fun things to stuff into the toe of a few holiday stockings? Here are some great choices: