A fine Champagne does not shout. It draws the taster to its singular character with nuance and subtlety. Nuance and subtlety might be odd words to describe the Champagne of a giant house, one producing millions of bottles — in some cases, well over 100 million each year. But the words are apt descriptions of A.R. Lenoble Champagne, a house that keeps its quality up and its production down to about 400,000 bottles annually, small by most Champagne standards.
Maison Lenoble began in 1920 when Armand-Raphaël Graser, a wine merchant from Alsace, established his vineyard in the Champagne village of Damery. He named his Champagne Lenoble fronted by his initials, A.R. Today, the fourth generation, Armand-Raphaël's great-grandchildren, sister and brother Anne and Antoine Malassagne, run Maison Lenoble. It is one of the few Champagne houses still owned by the founding family.
Of Champagne's 320 villages, only 17 vine-growing villages are classified as Grand Cru and 44 as Premier Cru. Maison Lenoble's 44.5 acres of vineyards are in the Grand Cru village of Chouilly in the Côte des Blancs and the Premier Cru village of Bisseuil.
For the past 15 years, Lenoble has been only intermittently distributed in the United States. Now Cognac One, its new importer, reintroduced the Champagne starting with four non-vintage bottlings and with vintage Lenoble to follow shortly.
To begin, there is Brut Intense ($47), a blend of 40 percent Chardonnay with 30 percent each of Pinot Noir and Pinot Meunier. Clean, round, combining a light yeastiness and fruit flavors, it is a beautifully balanced Champagne.
Brut Nature ($52) is stunning. The same blend as Brut Intense but aged six months longer, it receives no dosage and yet it is round, bordering on creamy, and rich in fruit.
The Grand Cru Blanc de Blancs ($56), made 100 percent from Grand Cru Chardonnay, is fine, focused and exquisite with a lingering finish — elegance in a glass.
Lenoble's Rosé Terroirs ($62) is truly rosé, not salmon as many Rosés are, and offers a whiff of Pinot Noir and a hint of strawberries. It is round with good length and a satisfying finish.
Lenoble is a welcome addition to Champagne in America.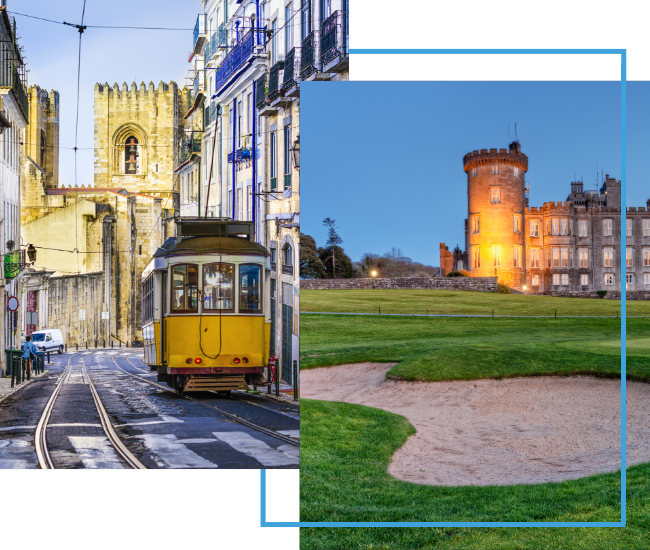 FX Excursions
FX Excursions offers the chance for once-in-a-lifetime experiences in destinations around the world.
Explore Excursions
In addition to intimate settings, smaller staff-to-passenger ratios, and personalized food and beverage options, river cruises have the advantage of providing a deeper dive into a region's culture, food and history. The Rhine, Rhône and Danube in Europe and the Mississippi River and St. Lawrence in North America have much to offer travelers with their itineraries, tying together beloved cities and lesser-known destinations along their routes.
Sponsored Content
Are you looking to enhance your business trip with a little leisure? Look no further than Portugal, a country renowned for its captivating blend of history, culture and natural beauty. And with TAP Air Portugal, you can effortlessly transform your business trip into an unforgettable bleisure adventure. Discover why Portugal and TAP Air Portugal are the perfect combination for an enriching and rejuvenating experience.
With the holidays right around the corner, travelers are preparing for holiday travels. For those looking for a last-minute getaway filled with holiday cheer, consider Croatia. With a variety of winter activities perfect for travelers and locals alike, the Christmas countdown in Croatia is in full swing. Leading up to Christmas, Advent in Croatia makes it even more worth your while to visit the country with free winter incentives. If you plan on visiting Croatia, here are five cities going all out for the holiday season: