STAFF
Maria Angeles, account executive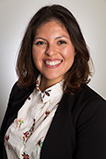 Maria Angeles has built her career in travel, crafting marketing strategies and strong partnerships across the industry. She joined the Global Traveler team in 2021 as the account executive for the West Coast and Asia. As a member of Millennials in Travel since 2014 and volunteer with Tourism Cares she thrives in blending her interests. In the office, Angeles is excited to position your premium brand with the most desirable luxury travelers and MICE executives. Truly passionate about account management, if you don't already know her, you can expect a warm working relationship ahead.
Born in Mexico City, raised in Los Angeles and as a graduate of the University of California, Santa Barbara, she fueled her love of traversing the world with a degree in International Relations and Sociology. Her top three travel experiences so far: swimming with iguanas in The Galapagos; exploring the hillsides of Sa Pa; and swimming with pink dolphins in the Amazon river of Peru.
Currently, Angeles is finishing her MBA with the University of Illinois, Urbana-Champaign. As a true West Coaster, based in Los Angeles, Angeles and her partner enjoy exploring California's coast on two wheels, finding the latest food event, tasting the great wines of the world and trying new recipes to pair.
Carrie Cox, account executive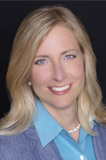 Born on a family farm in a town of only 150 people in Northwest Kansas, Carrie Cox officially caught the travel bug at age 17 when a family member told her she "couldn't go to London."
Rather than holding grudges, Cox went to college and traveled domestically, always keeping the United Kingdom in the back of her mind. After graduating with her journalism degree, Cox moved to Colorado and spent 15 years climbing the corporate ladder with a publicly traded radio company, ultimately presiding over radio stations in San Francisco and Colorado Springs. After radio, Cox created an online, social media movement promoting the accomplishments of young women, and, now, as a resident of Sarasota, Florida, Cox has new plans of climbing ladders to zip lines in Costa Rica and the staircases of the Mayan Ruins, while serving Global Traveler clients across the Southern United States, Caribbean, and Latin and South America.
No stranger to travel, Cox counts Athens, Greece, and Australia's Gold Coast among her favorite destinations, in addition to her son's birth home in Kigali, Rwanda, Africa.
And, 23 years later, she did in fact, make it to London.
Tracey Cullen, art director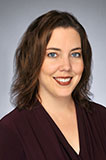 Tracey Cullen came to work as the art director of Global Traveler magazine in 2007. A graduate of Kutztown University in Kutztown, Pa., in 1995, she began her career at the York Daily Record. She was a graphic designer responsible for layout, illustrations, maps and infographics for the newspaper.
In 2005, in a new role as creative and design editor, she helped launch Smart and Spaces magazines, which were new publications by the York Daily Record. She realized that her passion was more for magazine design than newspaper, which led her to the job at Global Traveler magazine.
She stepped into the shoes of art director and continued using the familiar design of Global Traveler magazine — with a few slight design tweaks of her own. Then, in 2011 and 2017, Cullen debuted complete redesigns of the print magazine.
As art director, Tracey enjoys reading the articles and choosing interesting, engaging photos to accompany them for every issue of Global Traveler magazine. She prides herself in showing the readers the best of every location, and inviting them to visit far-off places through the use of photos.
Tracey and her husband, Jim, reside in York, Pa., and have a daughter, Alli.
She loves spending time in the Finger Lakes region of New York, where she has a vacation home. She enjoys wine tasting, boating, hiking and exploring new places with her family.
In her free time, she has done design work for a number of charities, including The Leukemia & Lymphoma Society and Chesapeake Support Our Heroes.
Haley Fogarty, account executive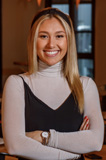 Haley Fogarty graduated from Drexel University's Hospitality Management program in June 2020. Shortly after her COVID graduation celebrations, Fogarty joined the Global Traveler team as an account executive in December 2020. Her exposure to hospitality and tourism at Drexel sparked her interest in luxury travel and client satisfaction.
When she clocks out at Global Traveler, you can find Fogarty center court at Wells Fargo Center dancing for the Philadelphia 76ers Dance Team. Other interests include cooking, relaxing at the beach in Margate City, New Jersey, and spending time with her family.
Fogarty was born and raised in the suburbs of Philadelphia, but has always been exposed to the world of travel. Her favorite destination so far has been South Africa, but she is eager to expand her travels and one day make it to Dubai.
Francis X. Gallagher, publisher and CEO
Francis X. Gallagher decided to pursue his lifelong dream in 2004 when he launched Global Traveler magazine. A graduate of St. Joseph's University, in Philadelphia, Pa., he began his career at Knight Ridder Newspapers, followed by a brief tenure with Cresmer, Woodward, O'Mara & Ormsbee (represented more than 150 daily U.S. newspapers across the country).
He launched Business Traveler and served as the publisher for 17 years (a British-owned, monthly publication), growing the circulation and revenue year after year and taking it from a British rewrite to a true American voice for travelers.
In February 2004, he settled into his true calling – owning and running Global Traveler, the only AAM-audited monthly magazine for the business and luxury traveler. Yardley, Pa., nestled between New York City and Philadelphia, is home to Global Traveler's world headquarters. Since its inception in 2004, FXExpress Publications Inc.'s growth has included globaltravelerusa.com, digital newsletters, a jump to 16 annual issues, respected annual surveys and awards, and two sister web publications, trazeetravel.com and whereverfamily.com.
Francis and his wife, Michele, also reside in Yardley and have two children, Nate and Laura.
Francis is involved with a number of charities, including The Leukemia & Lymphoma Society, for which he serves on the Board of Trustees, and The Mentor Foundation. Over the years, he has been actively involved with youth athletics and coaching. He is a long-standing patron of Villa Joseph Marie High School, a private girl's school in suburban Philadelphia.
He is an avid golfer, playing rounds wherever he touches down worldwide and shares these experiences in Global Traveler's monthly golf column, often teeing up with key global clients. He is a member of the Union League of Philadelphia.
Gallagher frequently travels around the world — from China to Los Angeles and from India to Europe. He often settles in the Outer Banks, N.C., where he has a second home. He enjoys traveling, playing golf, gardening and spending time with his family.
Janice Hecht, senior editor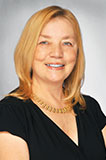 A lifelong resident of Connecticut, Jan discovered a passion for reading and writing at an early age. She studied English and theater at Southern Connecticut State University and earned a master's degree in liberal studies/writing at Wesleyan University.
Joining Global Traveler as senior editor in 2008, Hecht enjoys "traveling" the world every day and learning about other countries and cultures through the articles submitted by GT's team of inspired writers. She brings a wealth of teaching, writing and editing experience to her current role: teaching college English composition; tutoring students with learning disabilities in writing; directing an adaptive technology lab for university students with disabilities; writing software documentation; freelance writing and editing for business startups; and — a lifelong dream — owning and operating an independent bookstore.
Hecht and her husband, Stuart, live outside of New Haven, Conn., where they raised their two sons and now spend time with their grandchildren. Their location provides easy access to New York and Boston, but they also enjoy exploring New England's beaches, cities and countryside. When at home, Hecht finds time for creative interests — gardening, quilting, writing fiction and reading.
Kimberly Krol Inlander, editor in chief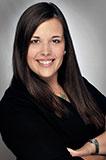 Kimberly Krol Inlander joined Global Traveler in 2006 as circulation and public relations executive. She attended Syracuse University, with a bachelors of science in magazine journalism, and is a die-hard Orange fan. Krol Inlander received her Masters degree in Writing Studies from St. Joseph's University in 2012.
After deciding her true passion was on the editorial side of the publishing industry, Krol Inlander moved into the role of managing editor in 2011. In 2016, Krol Inlander became editor in chief, and today serves as editor in chief of Global Traveler, trazeetravel.com and whereverfamily.com.
A 2005 study abroad semester in London sparked Krol Inlander's love of travel, and since then, she's enjoyed the good fortune to travel to some of the best places in the world. Favorite experiences include hiking the Liwa Desert at sunrise in Abu Dhabi; a waterfall helicopter landing in Kaua'i; watching the Philadelphia Phillies win the 2008 World Series; floating in the Dead Sea in Israel; and watching the bulls run in Pamplona.
Krol Inlander is heavily involved with The Leukemia & Lymphoma Society of Eastern Pennsylvania.
Krol Inlander resides in Bucks County, Pa. Krol Inlander is interested in reading, cooking, visiting new restaurants, attending Philadelphia sporting events, entertainment and pop culture and exploring the city.
Mary Melnick, social media and editorial coordinator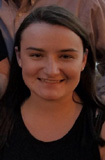 Mary Melnick graduated from Bloomsburg University of Pennsylvania in May 2019 with a major in communication studies and a minor in emergent media. She was also a member of the Communication Honors Society. Melnick joined the Global Traveler team in August 2019 as social media and editorial coordinator.
Melnick grew up in Bucks County, Pennsylvania. A former field hockey player, in her free time she enjoys hanging out with friends and family. Every summer, she looks forward to spending time with her family in Ocean City, New Jersey, one of her favorite places to visit.
Yasser Ogando, production & advertising coordinator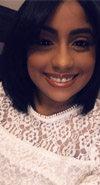 Yasser Ogando was born and raised in the Dominican Republic and has lived in New York City for seven years. She held managerial positions in her jobs in the Big Apple and developed a natural skill to deploy, organize and conduct operations with the goal of increasing profit. Working at one of the city's busiest transportation hubs—Pennsylvania "Penn" Station—and more recently in the Upper West Side where tourists are the main customer base led her to an interest in culture and travel.
Ogando is currently enrolled in Bronx Community College studying Liberal Arts with a focus in Psychology. With experience studying business management as well, Ogando joined Global Traveler as a sales planner in May 2018 and hopes to bring those two strengths to the table.
During her free time, Ogando enjoys cooking, hosting family dinner parties, spending time with her little brother and exploring New York with her friends.
Aoife O'Riordan, associate editor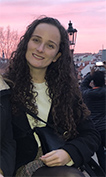 Aoife O'Riordan grew up in Jacksonville, Florida, and graduated from Florida State University in 2021 with a double major in Literature and Media Communications Studies. She studied abroad in London for a semester under Florida State University's acclaimed International Program and has not wanted to stop exploring since. In 2019, she worked in Dublin, Ireland, for a few months at Literature Ireland to promote Irish literature abroad and worked at the International Literary Festival that same year.
With half of her family hailing from Ireland, O'Riordan has spent almost every summer living in a small Irish town in County Cork. She has a deep-rooted connection with Ireland, always seeking to learn more about the country's history and culture. She loves going to Irish hurling matches, camping in remote parts of the west coast of the island, hiking and cycling some of the most scenic mountains and valleys, and exploring ruined castles and abbeys.
O'Riordan joined the team in fall 2021 as associate editor. Her previous work experience in writing and editing for several travel and literary publications prepared her for her current role.
Aside from her love of travel and learning, O'Riordan loves reading, from the classics to historical fiction to beloved fantasy novels like The Lord of the Rings and A Game of Thrones. She strives to read more works by both Irish authors of the past and contemporary Irish writers. She is an avid listener to crime podcasts, loves going for runs and walks and enjoys spending time with friends, family, her two cats and her Corgi.
Christyn Pek, business development executive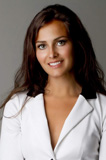 Christyn Pek grew up in Michigan, graduating from Grand Valley State University's business program in December 2019 with a heavy focus on both marketing and international business. She developed extra knowledge abroad in the "Financial Capital of the World," London, England, where she studied for a semester.
Upon graduation, she took a trip to Miami for New Year's Eve. After several flight cancellations due to bad weather along with her new admiration for the city of Miami, Pek spontaneously decided to move to Florida. She returned home only to retrieve a suitcase of her belongings and her cat, Kaiah!
Always having a passion for adventure, Pek is drawn to the history and culture of the world, with an extensive bucket list of places to see. Some of her favorite checkmarks thus far have been Montañita, Ecuador; Madrid, Spain; Florence, Italy; Honolulu, Hawai'i; and London, England; and she hopes to visit Istanbul, Turkey, where her family has roots, in the near future.
Pek joined the team in October 2021 as a business development executive, based in our Osprey, Florida, office. Her well-rounded previous experience complements her current role as she has worked in sales, marketing, web development, merchanting and customer support for brick-and-mortar and Fortune 500 companies at Amway for a year prior to this position.
Waking up before the sun, Pek is an early riser dedicated not only to work and travel, but also to health and fitness, holding a certification as a fitness trainer. When she is not working, you can find her in the gym at 4 a.m. or running over Ringling Bridge during sunset. Some of her other hobbies include horseback riding, going to the beach, shopping/fashion and hanging out with friends, family and animals.
Katie Skrzek, vice president/digital director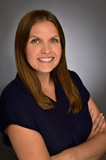 Katie Skrzek joined the Global Traveler team in 2011. She grew up in Bucks County, Pa., before venturing to Manhattan to attend Fordham University. During her time at Fordham, she was heavily involved with the university's Global Outreach service program. Over her four years, Skrzek participated in service projects to Washington, D.C.; Waynesburg, Pa.; Immokalee, Fla.; and New Orleans. She also served on the student board for two years, including as co-president during her senior year.
While at Global Traveler, she had the good fortune to travel to destinations including Iceland, Germany, the Netherlands, Ireland and Aruba.
Outside of work, Skrzek is interested in exploring new places, trying new food, attending seasonal festivals and spending time with family and friends.
She currently resides in Collingswood, N.J. with her husband, Anthony.
Patricia Vanikiotis, associate editor/copy editor
Born and raised in Portland, Ore., Patty majored in Language Arts and Drama at Oregon College of Education (Western Oregon University) before pursuing graduate work in Theatre at Ohio State University. Marrying and returning to the Pacific Northwest, she spent the next 20-plus years teaching and raising two daughters.
She parlayed a lifelong love of the written word and her time as a high school English teacher into a second career as a freelance copy editor and proofreader. Over the past 15 years Vanikiotis has worked with a small publishing house and several clients in the travel industry, including Holland America Line and Windstar Cruises. Since joining the staff of Global Traveler in 2008, she has taken on the occasional writing assignment in addition to her copy editing duties and blogging weekly on the GT website.
When not reading about exotic locales and cultures, Vanikiotis enjoys traveling with her husband, Harry, and indulging in great wine and food around the world. Now residing in Southern Oregon, she finds satisfaction in tending her own private paradise — her garden — and spoiling her grandson.
CONTRIBUTORS
Kristy Alpert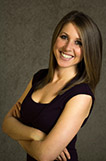 Kristy Alpert is a freelance travel journalist with bylines in Food & Wine, Global Traveler, Men's Health, Esquire, Cosmopolitan, Fodor's Travel and more. Her passion for savoring the local flavor of a destination led to her unearthing ancient bread-baking secrets on Muhu Island to becoming a registered yoga instructor in Bali. Alpert has traveled to 84 countries on seven continents, but her biggest adventure has been her recent journey into the world of parenting. Follow her on Instagram @kristyalpert and pick up a copy of her latest book, Road Trip Activities and Travel Journal for Kids, at www.kristyalpert.comor wherever books are sold.
Susan Barnes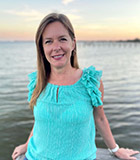 Susan B. Barnes is as comfortable bicycling through Italian olive groves and SCUBA diving the wall of sharks in Fakarava as she is sipping bubbles at a Champagne house and dining at Michelin-starred restaurants. With 20 years of editorial experience, Barnes's recent bylines (in addition to Global Traveler) include AARP, allrecipes, Condé Nast Traveler, Go Escape, USA Today and more. She's an active member of the American Society of Journalists and Authors, and Society of American Travel Writers. Barnes lives in Tampa with her husband and energetic Miniature Schnauzer, Scout, and recently co-launched FloridaBeyond.com to share favorite places and experiences across the Sunshine State.
Ron Bernthal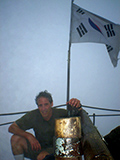 Ron Bernthal is an award-winning print and broadcast travel journalist. His weekly program, Borders, airs on WJFF public radio. He has authored two books, Saturday Night in Havana and Puerto Rico Off the Beaten Path, and covers architecture and design topics at www.travelwritersmagazine.com/ron.bernthal/.  He is also a professor of hospitality/tourism management at SUNY/Sullivan in Loch Sheldrake, New York.
Teresa Bitler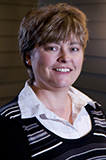 Teresa Bitler has harvested grapes at Sonoma Grape Camp, "flown" a T-6 Texan and sampled the cuisine at all nine stops on the Anthony Bourdain Food Trail in New Jersey. She likes to write about culture and history in new destinations, but covers everything from food to architecture. When she's not traveling, she loves to explore her home state of Arizona.
Debra Bokur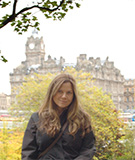 A contributor to Global Traveler since it was founded, Debra Bokur is the recipient of multiple writing awards, including a Lowell Thomas Award for travel journalism. She's been an editor at national publications, including Healing Lifestyles & Spas Magazine, Bloom, Delicious Living and Fit Yoga. Her work has appeared in a wide variety of newspapers, magazines and literary journals. She's the author of the Dark Paradise Mystery series from Kensington Books, including The Fire Thief (2020), The Bone Field (2021) and The Lava Witch, scheduled for release in 2022. When not traveling or writing, Debra spends her time with her husband, James Rawsthorne, renovating a haunted 1860s Victorian inn on the coast of Maine. The ghost, thankfully, is a friendly cat.
Mark Chesnut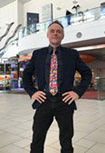 Mark Chesnut is a New York City-based journalist, editor, content producer and public speaker with nearly 20 years of experience covering travel and tourism. Always on the lookout for new and exciting travel experiences, Mark is the founder and editor of LatinFlyer.com, a website focusing on travel in Latin America. He's written for Fodor's travel guides and the New York Times bestseller 1,000 Places To See Before You Die, and also contributed to media outlets including American Way, The Huffington Post, Latin Trade Magazine, Miami Herald, Passport Magazine, Travel + Leisure Mexico and Travel Weekly.
Elyse Glickman

Los Angeles-based editor and writer Elyse Glickman covers numerous subjects in the travel space, including business travel, food and beverage, interior design, wellness, fashion and family travel. The Syracuse University/Newhouse School alumnus has visited more than 60 countries on assignment, with articles appearing on the pages and/or websites of Global Traveler, Travel Age West, Intermezzo, SIP, Taste & Travel, Beau Monde Traveler, Good Food (U.K.), La Reppublica (Italy), Harper's Bazaar (Malaysia & Singapore), Lucire (New Zealand/Australia), Food & Beverage, Tasting Panel, C-Suite Quarterly and In The Mix.
Marlene Goldman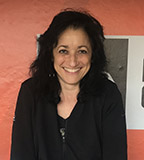 Marlene Goldman is a San Francisco-based freelance writer and photographer who has written for BBC Travel, National Geographic Traveler, Prevue, Recommend, Meetings Today, Healing Lifestyles and Spas, Via, AAA Traveler and the San Francisco Chronicle, among other publications. Her travel adventures have spanned all corners of the globe. At home, she is either out rollerblading or in a hot room teaching yoga.
Jack Guy
Jack Guy is a freelance reporter and travel writer who focuses mainly on Latin America. After growing up in London, England, Guy has spent considerable amounts of time living in Guatemala, Peru, Mexico and many other countries across South and Central America.
Becca Hensley

A bon vivant journalist who believes travel is the ultimate celebration of life, full of lessons waiting to be learned, widely published, Texas-based, Becca Hensley contributes frequently to Global Traveler. Her work has appeared in hundreds of newspapers and journals in a career that spans nearly three decades. An expert on spas, wellness, cuisine, wine and worldliness of all kinds, she's on a relentless magic carpet ride in search of stories. Follow her on Twitter and Instagram @beccahensley and on her website beccahensley.com.
Sharon King Hoge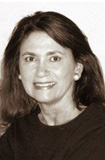 A former radio and television broadcaster and daily newspaper columnist, Sharon King Hoge writes about travel, lifestyle, interiors and other feature topics and is a regular contributor to Luxury Web, Global Traveler and the Cottages & Gardens publications.
A passionate tourist, she aims to travel at least once a month to a first-time destination. While residing principally in New York City, she maintains nine small homes in the United States, Canada and Ireland.
Her work has appeared in Conde Nast Traveler, Travel and Leisure, New York Daily News, AARP Magazine, the Huffington Post, Ladies Home Journal and other print and online outlets.
Steve Jermanok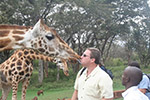 Steve Jermanok's first assignment for Global Traveler was on Suva, Fiji, in the September 2008 issue. He has since written more than 35 articles for the publication on such far-flung locales as Sydney, Nairobi, Medellin, and, lastly, Cappadocia. His latest book is New England in a Nutshell, published summer 2020. He currently resides in Newton, Massachusetts, with wife Lisa, who co-owns a boutique travel agency with him, ActiveTravels.com.
Eugenia Lazaris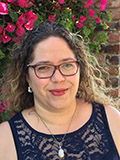 Eugenia Lazaris is a freelance writer and editor based in Los Angeles. She spent her life traveling and hopes to one day check every country off her bucket list. Some of her favorite travel memories include hitchhiking across a Greek island, riding a camel through the Egyptian desert, exploring the wilds of Kenya on safari and riding through Old Delhi on a rickshaw. When she isn't traveling, she is either writing about it or planning her next big trip. Still on her must-see list are Antarctica, Alaska, Newfoundland, Morocco and Brunei. In her free time she also writes fiction and edits fiction novels. She is a member of the North American Travel Journalists Association and the Editorial Freelancers Association. More than 150 articles written by Lazaris have appeared in print in publications such as Global Traveler and Islands Magazine, as well as numerous websites including WhereverFamily and Trazee Travel. She currently lives with her husband and their beloved Jackahuaha, Max.
Dale Leatherman

Freelance travel writer Dale Leatherman has written about golf, adventure, equestrian sports and the Caribbean for more than 25 years. A past president of the Society of American Travel Writers, she has completed an impressive bucket list of places and adventures, including swimming with humpback whales and whale sharks, rafting legendary whitewater rivers, playing the world's most famous golf courses and riding in a racecar with the late Paul Newman. She is a former private pilot and an avid scuba diver.
Tim Leffel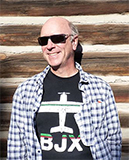 Tim Leffel is a veteran travel writer who won several best travel writing awards for his stories published in Global Traveler and elsewhere. He is the author of five books, including the living abroad guide A Better Life for Half the Price, now in its second edition. He is on the advisory board of the North American Travel Journalists Association, is conference director for the longest-running travel bloggers conference, and is editor of the online magazine Perceptive Travel. See more at TimLeffel.com.
Karin Leperi

Karin Leperi has canvassed the globe with pen and camera in hand looking for insights, experiences and revelations about why our plant rocks. She has been to 115 countries, many more than once, while seeking adventure, culture, cuisine, nature, wildlife and the outdoors – and anything off the beaten path. Hers is a path less traveled. Likening herself to a gypsy with wings, she seeks out her next journey through a process of synchronicity and going wherever the winds of opportunity might take her.
Irvina Lew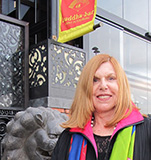 Irvina Lew, a Long Island-based author and freelance writer, contributes to dozens of domestic and international media outlets, including guidebooks, magazines, websites, TV, radio and podcasts. Her lifestyle expertise introduces global business travelers to the world's best art, culinary, family, heritage and spa destinations. The Travel Classic alumnus is a long-term member of the American Society of Journalists and Authors and the Society of American Travel Writers, and an award recipient from the Society of American Travel Writers and the Society of Professional Journalists. Follow her @sipsupstayspa and @irvinalew and on her website, irvinalew.com.
Kelly Magyarics

Kelly Magyarics, DWS, is a wine, spirits, cocktail, food, travel and lifestyle writer in the Washington, D.C. area. Her articles also appear in Lonely Planet, Wine Enthusiast, Food Network, Liquor.com, Cheers, Nightclub & Bar, Modern Luxury, Capitol File, The Tasting Panel, The SOMM Journal, Alcohol Professor and WhereverFamily, among others. Magyarics holds a diploma from the Wine & Spirit Education Trust and is BarSmarts Certified. You can reach Magyarics through her website, kellymagyarics.com, or on Twitter and Instagram @kmagyarics.
Gregory McCluney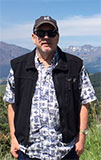 Greg McCluney has been writing about wine, spirits, food, travel and restaurants for more than 30 years from his homebases in Atlanta, Georgia, and Tampa Bay, Florida. He has contributed to USA Today, AirTran Arrivals, Atlanta Journal-Constitution, Atlanta Magazine, Kansas City Star, Tampa Tribune, Wines & Vines, Tampa Bay Magazine, Tampa Bay Life, Edible Atlanta, Zagat Guides, James Beard Publications and Atlanta Wine School at Vino Venue.
McCluney served as associate editor for The Wine Report  in Atlanta and wine manager for the south's largest consumer wine event, WineSouth. He has traveled most of the wine world to research and taste for his reports.
McCluney also writes about fly fishing and boating, with his work appearing in Outdoor Life, TWA Ambassador, Destination Fish and other outdoor publications.
McCluney's memberships have included the Society of Professional Journalists; National Press Club; International Food, Wine & Travel Writers' Association; Society of Wine Educators; and Society of American Travel Writers.
Katie McElveen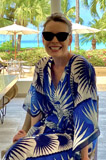 Katie McElveen got her start as a travel writer reporting on what to see and do in the small towns of her home state of South Carolina. Since then, she has slurped eels in Chile, donned a dry suit for ice diving in France, crushed grapes with her feet in Portugal and crash-landed a hang glider in a cow pasture in Peru. In addition to Global Traveler, McElveen's work has appeared in Islands, Fodor's, Sherman's Travel, Virtuoso (online), Reader's Digest (online), Destination Weddings & Honeymoons, AAA Go & Traveler, Town & Country, Real Simple and other publications.
Sheryl Nance-Nash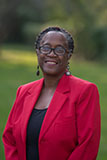 Sheryl Nance-Nash is a freelance writer specializing in travel, business and personal finance. Her work has appeared on and in CNTraveler.com, TheDailyBeast.com, Travel & Leisure, Fodors.com, Newsweek.com, ShermansTravel.com, among others.
Rina Nehdar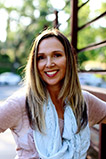 An award-winning reporter, writer and photographer, Rina Nehdar transitioned from radio and television to print journalism during her baby's naps and neglected chores. She writes for a variety of publications with a focus on family, eco and luxury travel. She is also editor of LAFamilyTravel.com.
Richard Newton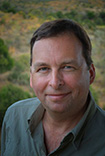 Richard Newton has been a travel writer since 1992, and has been a regular contributor and columnist for Global Traveler since its inception in 2004. He has written for numerous newspapers and magazines in the United States, the United Kingdom and the Middle East, and also reported for BBC Radio. He and his wife divide their time between England, Spain and Africa.
Irene Rawlings

Award-winning journalist, radio personality and book author, Irene Rawlings' work has been published in Luxury Magazine, Robb Report, Saturday Evening Post, WSJ, Art & Antiques, Hemispheres, National Geographic Traveler, Global Business Travel and O, the Oprah Magazine. She has visited 134 countries and all seven continents. Rawlings is the author of four books, including Sisters on the Fly about women, fly-fishing, vintage trailers and the joys of the open road. She hosts an award-winning radio show on iHeartMedia stations and divides her time between her home in Colorado (which she shares with her photographer husband and two rescue dogs), a small vineyard in California and an extremely small windmill in Greece.
Holly Riddle

Holly Riddle is a freelance lifestyle and business journalist who also dabbles in ghostwriting and fiction. Her work appears in publications ranging from Global Traveler to Golf Magazine, Mashed to Forbes and Bloomberg. When she's not writing, you can find her exploring the mountains near her home in the Adirondacks.
Katherine Rodeghier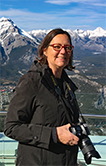 During her career as a travel journalist, Rodeghier has traveled to nearly 100 countries and cruised across the globe. Her experiences span all seven continents, including close encounters with penguins in Antarctica, lions in Tanzania, king crab in Norway and tortoises in the Galapagos Islands. She has waded in a cranberry marsh in Wisconsin, sipped spiced wine at Christmas markets in Europe, danced the two-step in the Texas Hill Country, posed with Half Dome in Yosemite and hiked into Havasupai Canyon in Arizona. Her travel journalism career began in suburban Chicago, writing and editing an award-winning newspaper travel section for the Daily Herald. She continues to cover travel as an independent journalist for several metro newspapers, as well as a variety of travel magazines and websites. A long-standing member of the Society of American Travel Writers, she is active on social media, including Instagram @traveljournophotog and Twitter @KRodeghier.
Barbara Radcliffe Rogers
Barbara Radcliffe Rogers has been an enthusiastic traveler ever since moving to Italy shortly after college. She is the author or co-author of guidebooks to Italy, Portugal, Spain, as well as to her native New England, and her travel articles have appeared in the Los Angeles Times, Boston Globe and other newspapers and magazines.
A member of the Society of American Travel Writers, Radcliffe Rogers is the former news editor of Global Traveler and currently writes features for both the magazine and WhereverFamily. She covers her home state in a monthly column for New Hampshire Magazine, is luxury travel editor for BellaOnline and covers several regions for PlanetWare. Her favorite travels are to little-known places off the main tourist routes.
Stillman Rogers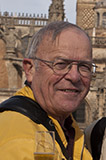 Stillman (Tim) Rogers is a travel photographer/writer and co-author of more than a dozen guidebooks covering Spain, Portugal, Italy and Eastern Canada. In addition to Global Traveler, his photographs and travel articles appear in Destinations, New Hampshire Magazine, SideOfCulture, Planetware and other publications and websites. Rogers is an avid skier, and his interest in history prompted his latest book, It Happened in New Hampshire.
Jan Schroder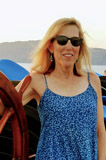 An award-winning journalist and book author, Jan Schroder is an Atlanta-based travel writer and editor. She is editor-in-chief of The Travel 100 and a freelance contributor for magazines and online outlets. She also founded Girl on the Go travel blog in 2008 and has accidentally become an expert on treehouse rentals. As a former magazine and newspaper editor, she has written hundreds of magazine articles, newspaper columns, blog posts and people profiles, but struggles with signing birthday cards. Schroder is a member of the Society of American Travel Writers. You can follow her on Instagram @JanSchroder and on Twitter @GirlontheGoJan.
Brandon Schultz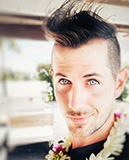 Brandon Schultz is a travel and lifestyle writer who still can't believe his job is to experience the world and tell others about it. He loves everything from luxury resort getaways to couchsurfing adventures, and believes where you travel is often less important than how you travel. He's a Forbes Travel Expert, travel advice columnist and contributor to more than a dozen other publications, including Fodor's Travel, TripSavvy and Out Traveler. Schultz is the author of four books, including three cookbooks and Bookstore Cats, with two guidebooks on the way.
This month, tribal leaders and state officials joined Visit California at the future Agua Caliente Cultural Plaza to unveil a new statewide initiative. This initiative aims to showcase California's native communities and cultural tourism experiences to domestic and international travelers. At the announcement, tribal leaders from across the state shared with journalists a sampling of the state's vast array of offerings.
Sponsored Content
United Airlines remains firmly committed toward sustainability in aviation. The latest development in its eco-conscious goals includes working with Oxy Low Carbon Ventures to commercialize the production of sustainable aviation fuels (SAF) with biotech firm Cemvita Factory. Cemvita looks to develop a revolutionary new way to produce SAF by using carbon dioxide and synthetic microbes. Additionally, United Airlines Ventures (UAV) recently announced an equity investment in Fulcrum, and United has invested more in SAF production than any other airline in the world.
Longing for a destination steeped in romance and enchanting stories? In Southwest Germany, a collection of soaring castles and resplendent gardens offers connections to tales of true love. Take a trip to Sepulchral Chapel on Württemberg Hill in Stuttgart, overlooking the Neckar Valley.