We can make the best Shiraz in the world," the young Australian winemaker told me. "We've been growing that grape for over 150 years, so that's a pretty simple message: It does well here."
Indeed it does. Shiraz is the great red Syrah grape of France's Rhône Valley, brought to Australia in the 1840s and renamed, probably for the city of Shiraz in Iran where it is thought to have originated around 600 B.C. Wherever it was born, whatever its name, Shiraz/Syrah has found a natural home in Australia. Today it is the most heavily planted grape in the country and produces wines whose characteristics include a peppery quality, spiciness and hints of blackberry, plum and other sweet flavors. Its full, round body can run from silk to satin to velvet to a fullness usually called "jammy."
Australian winemakers often blend Shiraz with Cabernet Sauvignon, Grenache, Merlot or other wines. But to understand the true essence of the grape, the wines I recommend here are made 100 percent of Shiraz.
Margen Family Winery Shiraz 2002 ($16), from the Hunter Valley, displays a bit of spice in the nose and a full-bodied velvety texture in the mouth. Ross Estate Northridge 2001 ($16), from the Barossa Valley, is deeply colored, well-balanced and smooth on the palate. Hug Estate 2001 ($18) originates in McLaren Vale and offers great balance and a mouth-filling taste. From the western part of Australia comes Cape Mentelle Margaret River 2001 ($19), an exceptionally good Shiraz — inky dark in color with a complex aroma and concentrated flavors set off by a characteristic pepperiness.
Among more expensive Shiraz, there are Limb Vineyards 2000 ( $45), from Barossa Valley, a deep, rich, lightly peppery and silky smooth Shiraz; and Craneford's Old Vine Barossa Valley Shiraz 2001 ($30),which has a velvety texture, deep color and light pepper and spice. For a quintessential Shiraz, there is the well-structured Dominique Portet Heathcote Shiraz 2000; it captures the essence of the grape, all silk and satin and spice, for $32.
There is also an easy-drinking Shiraz that sells for under $10. Angove's Bear Crossing 2002 is not the most classic Shiraz, but it is round and pleasant.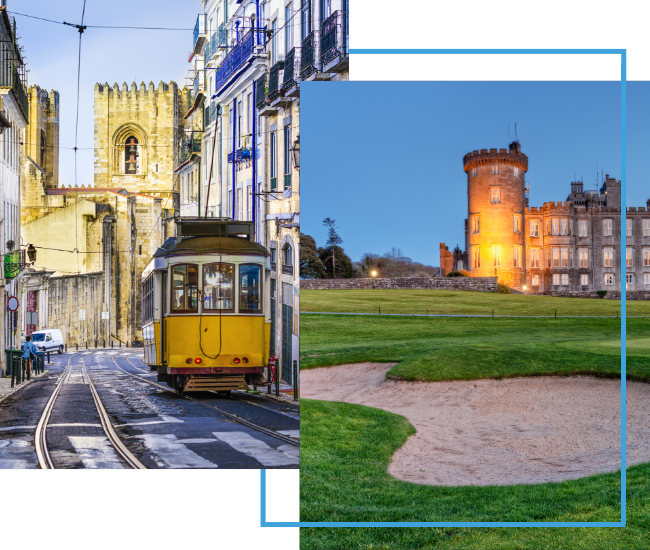 FX Excursions
FX Excursions offers the chance for once-in-a-lifetime experiences in destinations around the world.
Explore Excursions
There is something magical about sipping a glass of local wine while watching the sun slip into the Aegean Sea as the afterglow tinges traditional, white-washed Cycladic houses with glorious shades of rose, purple and gold. Ancient Greeks believed Helios, the Sun God, caused sunsets by driving his fiery chariot into the sea. Standing at water's edge in Mykonos, watching the sky slowly turn from purple to inky black, you almost believe it.
Sponsored Content
Many small- and medium-sized businesses face time and budget constraints when organizing corporate hotel travel for employees. To address this problem, IHG® Business Edge emerged as a cost-free business travel solution for small- to medium-sized enterprises, offering travel managers exclusive access to enticing perks, handpicked educational resources and comprehensive company travel metrics. IHG Business Edge connects our loyal customers to our portfolio of 5,800 hotels and resorts across 18 brands in more than 100 countries.
The prospect of a post-visit treasure hunting session inside the shops of landmark museums such as the Louvre in Paris, the Uffizi Gallery in Florence and The British Museum in London can be irresistible. However, some of Europe's smaller and more unusual museums boast retail spaces with a surprising "wow" factor, often as well-curated as the galleries.