SOUTH AFRICAN AIRWAYS boasts an 83-year history, founded in 1934. Today the international airline serves 38 airports in 26 countries. And for the 31st year, it continues its meticulous program of choosing the wines offered on board. Like many airlines of wine-producing countries, South African Airways is justly proud of its own nation's wines and serves its passengers South Africa's best. Choosing those wines is a painstaking exercise that brings out the finest of the offerings.
This is how it works: Each year, wineries across South Africa submit wines to SAA to be judged. And each October, the airline invites 8 to 12 wine judges, all professionals such as sommeliers, winemakers and certified wine educators; most are from South Africa, with a few international judges from countries that import South African wines and, thus, professionals familiar with those wines. For three days judges taste the wines blind — that is, the wines are served in numbered glasses so that other than being told the general type of wine (Sauvignon Blanc or Pinotage, for example), judges never see a bottle and do not know which winery submitted a given wine.
While the number of wines tasted varies with the year, last year's entry of 730 wines was typical. The judges narrow these hundreds of wines down to a workable number through their scores; internal and external auditors then compile the results. With that information, SAA selects 24 whites and 24 reds, as well as South Africa's sparkling wines, to be served on flights and in its business-class lounges the following year.
"The selection is an integral part of our overall customer experience and unique value proposition of promoting South African wine exclusively to our worldwide passenger base," says Kim Thipe, head of marketing, SAA.
The chosen wines are then allocated for service for a given month and for a given class of travel.
"It is not hard to imagine how challenging it is to arrive at naming the winning wines," adds Thipe.
And not hard to imagine how intriguing they are.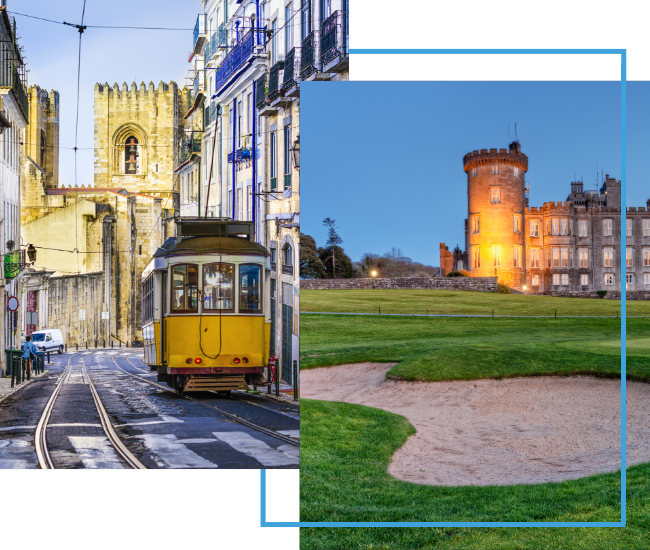 FX Excursions
FX Excursions offers the chance for once-in-a-lifetime experiences in destinations around the world.
Explore Excursions
Corsica with steep, gray cliffs overlooking the Mediterranean and sandy beaches attracting summer visitors, is a French-governed island sometimes confused with Sardinia and Sicily, Italian islands to the south. Fortunately, all three islands share the same love for good wine, food and sun-splashed beaches.
Sponsored Content
United Airlines is in the midst of a major initiative to modernize its fleet over the next several years. After first announcing the plan in 2021, planes fitted with United's signature interior are finally beginning to appear across the airline's narrowbody fleet of Boeing and Airbus planes. United flyers are sure to notice these enhancements from the moment they step on board: Each new or updated plane sports remodeled seats, seatback entertainment screens for everyone, Bluetooth connectivity and more, all adding up to a better experience on every journey.
If you're ready to do a little holiday catch-up with your besties, make a beeline for Conrad New York Downtown. The lobby metamorphosed into a holiday forest of heavenly scented, decorated Virginia Spruce trees. Make your first stop ATRIO Barista Station in the lobby for a complimentary hot spiced apple cider (until Dec. 3) or hot chocolate (Dec. 22­–24).