THEY BELIEVED IT WAS a path to a bright future, pioneers who, some 50 years ago, moved to Oregon and planted Pinot Noir and other grape varietals not usually found in that state.
Never mind others told them those varietals were not meant for Oregon's soil and climate, that they would never flourish in that northwestern state, that their idea was a cul-de-sac in failure. These early wine enthusiasts took no heed. They began to arrive in the 1960s. By the early 1970s, there were five established wineries in Oregon. Today the state boasts 700-plus wineries, and together they sell more than 3.5 million cases of wine a year.
Many came as families; others had children during their early years as vintners. Now the second generation runs a number of these pioneer family-owned wineries, among them Elk Cove, Ponzi and Sokol Blosser.
Pat and Joe Campbell began Elk Cove Vineyards in 1974. Now their daughter Anna is the winery's creative director and their son Adam is the winemaker. Nancy and Dick Ponzi moved to Oregon in the late 1960s and began Ponzi Vineyards in 1970; their daughters now run the winery. Anna Maria Ponzi serves as president and director of sales, with Luisa Ponzi as the winemaker. Bill Blosser and Susan Sokol Blosser started their winery in 1971, now headed by their children, co-presidents Alison and Alex. All three wineries list among those founded in Oregon's Willamette Valley.
This second generation of winemakers call themselves, appropriately, the Second Generation Vintners. And to celebrate the importance to Oregon's wine history of continuously family-owned and -operated wineries, the three joined together to create the Second Generation Vintners' Oregon Originals Pinot Noir Cuvée, known for short as 2GV. The wine blends the grapes of all three wineries, each coming from a different kind of soil, each winery having made and aged its own wine and then contributed it to the final blend. This beautiful, rich, well-balanced, silky-textured wine offers forward fruit flavors and brims with the aromas and pleasures of a fine Pinot Noir ($100). Did someone say Oregon could not make fine Pinot Noir? Try 2GV.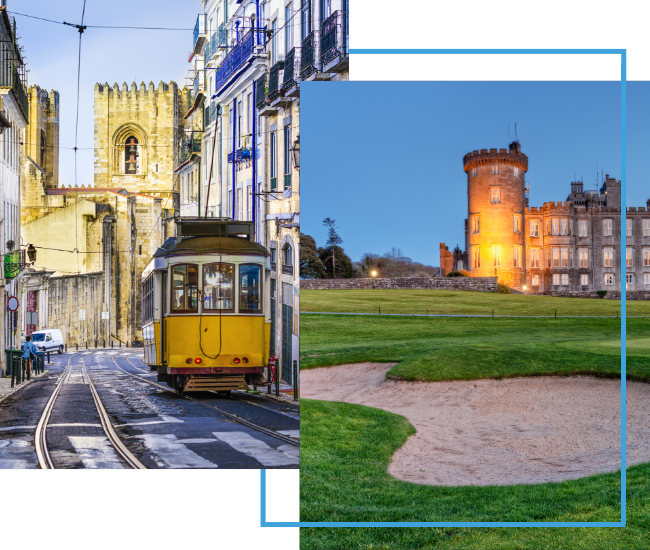 FX Excursions
FX Excursions offers the chance for once-in-a-lifetime experiences in destinations around the world.
Explore Excursions
Imagine yourself lounging in a stone cottage suite with a fireplace and freestanding tub, sipping hot chocolate in a rustic game and reading room with a raftered ceiling, and ice skating and cross-country skiing in the crisp mountain air. Sounds pretty perfect, doesn't it? Especially when you add in seasonal touches.
Sponsored Content
The Islands of Tahiti offer a range of captivating activities for travelers with diverse interests, from hiking to breathtaking waterfalls, riding horses on secluded beaches; swimming with sharks; or immersing in Polynesian culture through traditional dance, music and art. For watersports enthusiasts, the crystal-clear lagoons offer exhilarating experiences like surfing, kiteboarding and paddleboarding. And if you're looking to relax, the pristine beaches, overwater bungalows and tropical sun offer the perfect setting. With 118 islands and atolls to explore, island hopping is an excellent way to experience the full diversity of The Islands of Tahiti. With its blend of adventure, culture and relaxation, The Islands of Tahiti offer a truly unique travel experience.
For the first time in Olympic history, when the 2024 Summer Olympics kick off on July 26, 2024, they will not do so in a stadium. Instead of an Olympic venue, the entire city of Paris will become the Olympic stadium, hosting the games among monuments, on bridges and on the grounds of some of the world's most historic sites. The Opening Ceremony will take place on the River Seine, where athletes will drift along on a flotilla of boats as spectators wave them on from the quays and bridges throughout the city.