In the intricate patchwork of Burgundy's vineyards, few Premier Cru properties are held in higher esteem than Beaune Clos des Mouches. Its 62 acres are divided among more than 20 owners, many of whom preside over less than an acre. The largest single owner, with nearly 32 acres, is Maison Joseph Drouhin, the highly respected Burgundian négociant that bought its Clos des Mouches property in 1918. At its prime south/southeastern exposure in clay and limestone soil, Drouhin produces pinot noir grapes for its red Clos des Mouches and chardonnay grapes for its white Clos des Mouches.
So much does Drouhin respect the reputation of this vineyard that it did not release a Clos des Mouches red 2004. Damaged by hail, the delicate pinot noir grapes made a wine that "did not match our standards," said Frédéric Drouhin, president of Maison Joseph Drouhin.
But the heartier chardonnay grape did weather the storm, so the 2004 white version ($70) is on retailers' shelves — a bright, flavorful wine the Drouhins suggest we drink early. There is a superb 2002 Clos des Mouches white ($91) that melds a hint of citrus, a judicious bit of oak, richness and generosity, and promises a long life. Speaking of long life, the 14-year-old white 1992 has aged magnificently, becoming a rich, golden, almost voluptuous wine. Priceless, if you can find it.
In the atypically hot 2003 vintage, Clos de Mouches red developed a beautiful darker-than-usual color, intense berry nose, a fruitiness and a hint of vanilla ($76). In contrast, the 2002 red ($78) is all elegance and balance and delicacy with underlying spicy flavors. And if you can find a bottle of the 1990, you will have a wine that is full, round, also spicy and simply gorgeous. Like its 1992 white sister, it is priceless.
The name Clos des Mouches dates to the Middle Ages when mouches meant honey bees (today, mouches means flies) and bees were kept on the hillside that is now the vineyard. Clos means enclosure. By any name, however, Clos des Mouches means fine Burgundy wine, the pride of Maison Drouhin and the pleasure of all who drink it.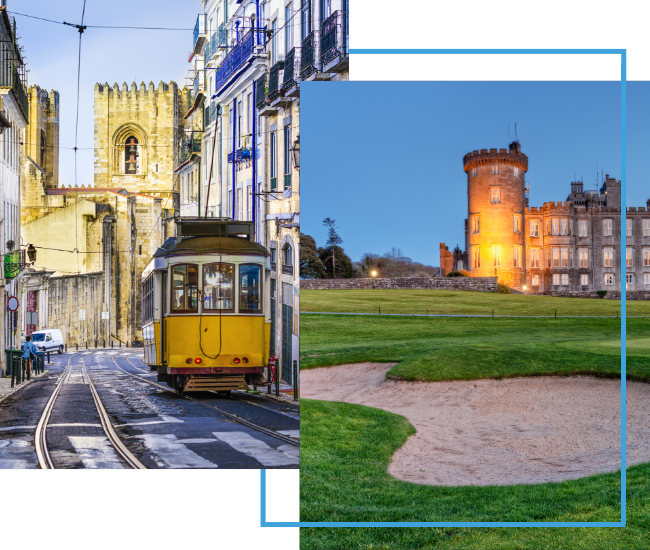 FX Excursions
FX Excursions offers the chance for once-in-a-lifetime experiences in destinations around the world.
Explore Excursions
Corsica with steep, gray cliffs overlooking the Mediterranean and sandy beaches attracting summer visitors, is a French-governed island sometimes confused with Sardinia and Sicily, Italian islands to the south. Fortunately, all three islands share the same love for good wine, food and sun-splashed beaches.
Sponsored Content
Learning more about our readers' travel habits and preferences ensures Global Traveler delivers the content you desire. As the travel industry has adapted and changed over the last few years, it's more important than ever to connect. To best meet your short- and long-term travel content needs, please help us!
If you're ready to do a little holiday catch-up with your besties, make a beeline for Conrad New York Downtown. The lobby metamorphosed into a holiday forest of heavenly scented, decorated Virginia Spruce trees. Make your first stop ATRIO Barista Station in the lobby for a complimentary hot spiced apple cider (until Dec. 3) or hot chocolate (Dec. 22­–24).