Photos by Christopher P. Ottaunick
It was an Accademia di Vino moment. Since it opened in 2007, this downstairs restaurant in Manhattan has climbed steadily up — in praise and acclaim for its regional Italian food, its innovative dishes, its service and its selection of more than 800 wines, nearly 40 of them offered by the glass. From the beginning, owner Anthony Mazzola has worked to create the atmosphere he found in restaurants in Italy: the visible pleasure and celebration of food and wine. In doing so, he has brought an authentic touch of Italy to New York.
Enter Accademia di Vino on Third Avenue, pass its street-level bar and descend to the dining room, an inviting space that resembles a well-appointed, comfortable, sophisticated wine cellar with just enough rusticity to please. With its strong emphasis on food and wine matches, the restaurant has become a wine lover's dining destination. And that, in turn, has spurred a series of winemaker dinners, wine classes and private wine tastings.
All of which made it the ideal setting for Global Traveler's 2011 Wines on the Wing airline wine competition. This year, 28 airlines throughout the world submitted 136 wines from their current international business-class, international first-class and North America lists. Thirty-one professional judges tasted, tested and rated them. And when the results were tallied, it was OpenSkies whose total wine score was the highest among international business-class competitors and Asiana Airlines whose score topped all other international first-class competitors.
Theirs were highly competitive wins. OpenSkies rode into first place a bare .51 of a point ahead of Qatar Airways, and Asiana Airlines was only 3.58 points in front of TAM.
"We are extremely proud to be recognized by Global Traveler's expert panel of judges," said David Erich, commercial and marketing director of OpenSkies. "We try to find the best wines we can. We choose them through a blind tasting of about 100 wines and Champagnes. We change our wine list on board twice a year and often have other special onboard wine events."
At Asiana Airlines, Tae Keun Han, executive vice president, cabin and airport service, explained the carrier's selection process. "Three world-renowned sommeliers search for wines to satisfy the palates of our ethnically diverse passengers and then hold blind tastings of about 300 wines. They not only check sight, smell and taste but also how well they will complement our foods. New wines are selected every two or three years, while a smaller-scale tasting is held annually to retest the wines in service."
To begin with the bubbly, this was the year for 1999. V Australia won the International Business contest with Lanson Gold Label Brut 1999, which the judges called rich, complex, delicious and flavorsome. "We carefully select our Champagne and all our wines with an independent wine panel that meets four times a year," said Alison Chalmer, general manager, product, for Virgin Australia group. "In building our wine list, the aim is to enhance our restaurant-style in-flight dining experience." In considering the best Champagne for the airline, the panel goes so far as to measure the persistence and spiral time of the bubbles, among other tests. The airline changes its Champagne choice every year.
In the International First Class Champagne contest, Asiana Airlines came in first with Comtes de Taittinger Blanc de Blancs 1999, earning such judgments as "elegant with balanced acidity" and "both delicate citrus and toasty notes."
Among sparkling wines entered in the International Business category, South African Airways' Philip Jonker Entheos Brut, NV, was the clear winner. A product of South Africa, it was chosen, as all of the airline's wines are, at an annual three-day blind tasting.
The outstanding white wine in International First Class was EL AL Israel Airlines' Carmel Winery Gewürztraminer from Israel. It was a wine heaped with praise as spicy, expressive and, thinking it was probably from the grape's homeland, "Alsace at its best." EL AL chooses its wines at a tasting held every two years.
Etihad Airways won the International Business Class award for best white with Dr. Fischer Riesling, Germany, a wine that judge Michael Doctor found "typical, tangy, with gobs of fine fruit." Etihad's wine program director Chamil Liyanage heads a committee that selects the airline's wine through a complex system of research, a tasting panel and price comparisons. "We look for wines that are not common and that offer great value," Liyanage said, "and we rotate the wines on board every three to six months."
There was a tie for the top red wine in International First Class. Asiana's winning red, Château Gruaud Larose, garnered such compliments as "lovely structure and complexity" (Xavier Flouret), "balance of acidity and gripping tannin" (Karen King), and "elegant and good aging potential" (Peter Morales). Lufthansa's winner was Astrales Ribera del Duero from Spain, which Felicia Sherbert found "smooth, with juicy fruit and nice balance," and Eric White liked for its "structure and many layers."
Lufthansa has a particularly active wine program, pouring a total of 3.5 million liters of wine in all its classes. "We change wines in international first class every two months and in business class every four months," explained Martin Riecken, director, corporate communications, the Americas. "Wines, chosen from vineyards throughout the world, are collected and tasted by a master sommelier." Among the factors he and his panel consider is a wine's suitability for consumption in the air. "Preference is given to lower-acid and low-tannin wines. And since residual sweetness and alcohol are reduced at altitude," Riecken added, "wines with a little more sweetness or higher alcohol can be offered."
In International Business Class, TAP Air Portugal won first place with its red Portuguese entry, Casa de Santa Dão Reserva, a wine that judges called complex, very well balanced and savory.
How much do such winning wines cost an airline? While not many are willing to reveal that amount, a few of the top-scoring airlines indulged us. Asiana, for one, spends approximately $2 million for 140,000 bottles for business and first class. Etihad spends a total of about $6 million each year for its wines in all classes. OpenSkies would say only that "Wines are a priority spending area for us." And EL AL's answer was "A lot."
Among this year's airline entries, 13 belong to three alliances — oneworld, SkyTeam and Star Alliance. This year, the alliance whose members' scores were the highest was SkyTeam, represented by Alitalia and Delta Air Lines.
The North America category includes airlines that offer first-class/business-class service within the continent. Again this year, American Airlines came in first. Its Gloria Ferrer Sonoma Brut was judged the top sparkling wine in its category, and its California Pellegrini Family Blend won as best red wine. US Airways had the top white wine with De Bortoli Willowglen Chardonnay from Australia.
Wine has been credited with doing many good things for us. Among them, the writer Andre Simon once said, it makes "every day more civilized." By the finish of Wines on the Wing 2011, 31 judges had spent a most civilized day.
TOP FIVE INTERNATIONAL BUSINESS CLASS

1. OpenSkies
2. Qatar Airways
3. Etihad Airways
4. TAP Air Portugal
5. Alitalia

TOP FIVE INTERNATIONAL FIRST CLASS

1. Asiana Airlines
2. TAM
3. American Airlines
4. EL AL Israel Airlines
5. Etihad Airways

TOP NORTH AMERICA FIRST CLASS/BUSINESS CLASS

TOP NORTH AMERICA AIRLINE
American Airlines

TOP NORTH AMERICA AIRLINE SPARKLING WINE
Gloria Ferrer Sonoma
Brut, NV, California
— American Airlines

TOP NORTH AMERICA AIRLINE WHITE WINE
De Bortoli Willowglen Chardonnay, Australia
— US Airways

TOP NORTH AMERICA AIRLINE RED WINE
Pellegrini Family Blend
— American Airlines

TOP AIRLINE ALLIANCE

SkyTeam Alliance,
represented by Alitalia and Delta Air Lines

TOP FIVE CHAMPAGNES INTERNATIONAL BUSINESS CLASS

1. Lanson Gold Label Brut 1999 — V Australia
2. Jacquart Brut Mosaïque, NV — Lufthansa
3. Piper-Heidsieck Brut Red Label, NV — Air New Zealand
4. TIE De Venoge Blanc de Blancs 2002 — Asiana Airlines
Veuve Clicquot Ponsardin La Grande Dame Brut 1998 — Qatar Airways

5. TIE Jacquart Brut Mosaïque, NV — Delta Air Lines
Lanson Noble Cuvée 2000 — Jet Airways

TOP FIVE SPARKLING WINES INTERNATIONAL BUSINESS CLASS*

1. Philip Jonker Entheos Brut, NV, South Africa — South African Airways

2. TIE Alta Langa Brut 2005, Italy — Alitalia
Gloria Ferrer Sonoma Brut, NV, California — US Airways

3. Espumante Luis Pato 2010, Portugal — TAP Air Portugal
4. Castillo de Perelada Brut Reserva, NV, Spain — Iberia Airlines

TOP FIVE CHAMPAGNES INTERNATIONAL FIRST CLASS

1. Comtes de Taittinger Blanc de Blancs 1999 — Asiana Airlines
2. Cuvée Allegra Jacquart 2004 — Lufthansa
3. Drappier Grande Sendrée Brut 2004 — TAM
4. Bollinger La Grande Année Brut 2000 — Etihad Airways
5. Nicolas Feuillatte Brut, NV — American Airlines

TOP FIVE WHITE WINES INTERNATIONAL BUSINESS CLASS

1. Dr. Fischer Riesling 2008, Germany — Etihad Airways
2. Nord Sud Viognier 2009, France — Lufthansa
3. Anxo Martín Albariño 2009, Spain — Iberia Airlines
4. Paulo Laureano Alentejo Branca Reserva 2010, Portugal — TAP Air Portugal
5. Kendall-Jackson Chardonnay Vintner's Reserve 2008, California — Jet Airways

TOP FIVE WHITE WINES INTERNATIONAL FIRST CLASS

1. Carmel Winery Gewürztraminer 2009, Israel — EL AL Israel Airlines
2. Dr. Bürklin-Wolff Riesling 2007, Germany — TAM
3. Joseph Drouhin Rully 2008, France — American Airlines
4. Clos des Poruzots Meursault 2008, France — Asiana Airlines
5. TIE Folie à Deux Chardonnay 2009, California — American Airlines
Forster Jesuitengarten Riesling 2009, Germany — Lufthansa

TOP FIVE RED WINES INTERNATIONAL BUSINESS CLASS

1. Casa de Santa Dão Reserva 2007, Portugal — TAP Air Portugal
2. Château Monconseil Gazin 2006, France — OpenSkies
3. Clos de l'Oratoire Châteauneuf-du-Pape 2008, France — OpenSkies
4. TIE Château Le Bon Pasteur 2004, France — Qatar Airways
Morton Estate Pinot Noir 2007, New Zealand — Qatar Airways
5. George Wyndham Shiraz 2007, Australia — Etihad Airways

TOP FIVE RED WINES INTERNATIONAL FIRST CLASS

1. TIE Château Gruaud Larose 2006, France — Asiana Airlines
Astales Ribera del Duero 2005, Spain — Lufthansa
2. Salentein Malbec Reserva 2009, Argentina — American Airlines
3. Château de Camensac 2005, France — Etihad Airways
4. Clos Canon 2008, France — TAM
5. Morgenhof Estate Merlot 2006, South Africa — Etihad Airways

*A total of five sparkling wines were submitted for judging in this category. With the tie at No. 2, rankings are one through four.
JUDGING PROCESS
To participate in the Global Traveler competition, airlines throughout the world offering long-haul international business- and first-class service were invited to submit two white wines, two red wines and one Champagne or other sparkling wine currently on their business- or first-class wine lists, as well as the wine lists themselves. The same rules apply to the North American category for airlines with business- or first-class service.
The wines were coded by number and divided into flights, or categories, according to their type — for example, all New Zealand Sauvignon Blanc were served together, as were all Argentina Malbec — and poured into coded glasses. Judges knew only the type of wine, its place of origin and, when appropriate, the vintage. If judges felt a wine was flawed, a reserve bottle was poured. The tasting was monitored by GT 's staff and five professional assistants.
Each wine was judged on a modified Davis 20-point scale. The judges' individual scores for each wine were added and averaged, and the averaged scores of an airline's submissions were totaled.
The airlines with the highest total score won the Wines on the Wing awards.
PARTICIPATING AIRLINES
Air Canada
Air New Zealand
Alitalia
American Airlines
American Airlines – North America
Asiana Airlines
Delta Air Lines
EL AL Israel Airlines
Etihad Airways
Iberia Airlines
Jet Airways
LAN Airlines
Lufthansa
OpenSkies
Qatar Airways
South African Airways
TAM
TAP Air Portugal
US Airways
US Airways – North America
V Australia
Virgin America – North America
JUDGES
Melissa Sutherland Amado is director of marketing at 67 Wine & Spirits, a wine shop in Manhattan. She is also the brand strategist at New York Wine Salon.
Manos Angelakis is the senior wine and food writer for Luxury Web Magazine and the author of the semi-monthly Oenophile Blog. As a writer, critic and experienced judge, he travels extensively through the world's wine regions.
Jim Clarke is wine director of Megu, a Japanese restaurant in Manhattan with an international list. He also writes about wine for Forbes.com, StarChefs.com, Santé and other publications.
Joseph DeLissio, wine director of The River Café in Brooklyn for the past 34 years, is the author of The River Café's Wine Primer. He is also a consultant and frequent lecturer on wine.
Michael Doctor is the wine director of Accademia di Vino, where he has created a wine list that features selections from every winemaking region in Italy. He has held this position for the past three-and-a-half years.
Lisa Donneson is proprietor of Bouké and Bouquet wines, produced in Long Island, N.Y. She is a graduate of the Wine and Spirits Education Trust and a member of the Institute of Wines & Spirits and Long Island Wine Council.
John Fanning is general manager of Accademia di Vino in New York. He has been general manager and/or wine director at I Trulli, Beppe, Felidia, Coco Pazzo, Le Madri and Palio in New York; Bramante and San Michele in Rome.
Fred Ferretti is a wine and food writer whose articles appear in many national publications and is the Asian food authority for Food Arts magazine. Formerly a New York Times reporter, he was also a columnist for Gourmet magazine.
Xavier Flouret is the founder and CEO of Cognac-One, a wine importing company based in New York that imports Ayala Champagne, Caves de Tain wines and a worldwide selection of wines under the Xavier Flouret label.
David Frieser is president of Beekman Liquors, Inc., a 52-year-old wine shop in Manhattan, and a frequent wine lecturer for clients. He has been professionally involved in wine for 29 years.
Curtis Green is president and founder of TenFolks Enterprises, a wine education and marketing company created to broaden interest in wine among African-Americans through tastings, seminars and other events.
David Gross is a consultant to the wine industry. He has been in the wine trade for over 20 years as a restaurant wine specialist with Southern Wine & Spirits and earlier as a caterer.
Karen King is sales manager at Winebow, the importing firm. She has been wine director at Union Square Café and beverage director at Gramercy Tavern and The Modern and has taught about wine at The French Culinary Institute.
Mariko Kobayashi is with Maslow 6, a Manhattan wine shop. Formerly, she was sommelier at Studio del Gusto at Italian Wine Merchants, wine director of Esca and sommelier for the Japanese ambassador to the United Nations.
Harriet Lembeck is president of the Wine and Spirits Program where, for 30 years, she has taught both wine trade personnel and consumers. She is also the author of the sixth and seventh editions of Grossman's Guide to Wine, Beers and Spirits.
Peter Martin heads Peter Martin Associates, a wine consultancy to individual collectors, private clubs and educational institutions. He has 20 years of experience in the retail, wholesale and import aspects of the wine trade.
John McClement is wine and spirits director of All Weather Management, a restaurant group that includes Keens Chop House, NoHo Star, Temple Bar and Elephant & Castle in New York; Eccolo in California; and Elephant & Castle in Ireland.
David Milligan is president of David Milligan Selections, which represents fine French producers. Mr. Milligan, who began his wine training in England over 40 years ago, also served as president of Seagram Chateau & Estate wines.
Katherine Moore is general manager of Union Square Wines & Spirits, a large retail shop in Manhattan.
Peter Morales is president and founder of 57 Main Street Imports, wine importers. His philanthropic project, Vision 57, donates a percentage of his South African wine sales to aid disadvantaged grammar schools in South Africa.
Robin Kelley O'Connor is head of Wine, Americas at Christie's International Wine Department. In the past 30 years, he has also worked with Manhattan retailer Sherry-Lehmann and as trade liaison for the Bordeaux Wine Bureau.
Roman Roth is winemaker/general manager of Wölffer Estate, a winery in Long Island, N.Y., he helped create in 1992. He studied winemaking in his native Germany and previously worked in wineries in Australia and California.
Alie Shaper is founder and winemaker of Brooklyn Oenology, the first urban winery in Brooklyn. She produces wines from Long Island grapes, and her labels feature works by local artists.
Arno Schmidt has been the executive chef at New York's Waldorf Astoria, The Plaza and other famous hotels where he organized numerous wine and food events. A native of Austria, he has worked in hospitality since 1946.
Robert Shack is owner of HB Wine Merchants/R. Shack Selections and of Clos Robert Winery in Sonoma, Calif. Earlier, he was vice president and manager of the Premiere Wine Merchants Division of Rémy Martin Amerique for 20 years.
John Sheldon is wine representative for Artisan and Pas Mal, two fine wine importers and distributors; founder and director of the 38-year-old New York Wine Tasting School; and wine consultant to restaurants and private clubs.
Felicia Sherbert is author of The Unofficial Guide to Selecting Wine and president of What's My Wine? LLC, a consulting and communications firm specializing in wine, spirits and hospitality.
Darrin Siegfried is president and director of education of the Sommelier Society of America, where he trains people in wine service. He has managed restaurants in New York and created the Brooklyn wine shop, Red, White and Bubbly.
Mary Taylor is the managing partner of wine importers Langdon Shiverick in the Northeast, where she takes pride in her portfolio of French wines. She also writes for her email wine program, The Thoreau Wine Society.
Eric White is store manager of The Winery, a Manhattan wine shop. He has worked in the wine industry for over 20 years, specializing for the last eight years in wine consulting and tasting.
Eric Ziller is the wine director of Gotham Bar & Grill. Before taking that position, he was wine director at Alto and, earlier, sommelier at Veritas, a restaurant in New York.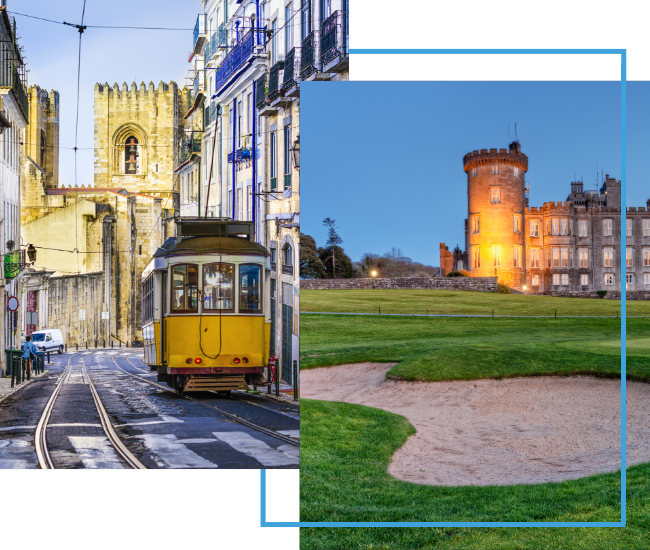 FX Excursions
FX Excursions offers the chance for once-in-a-lifetime experiences in destinations around the world.
Explore Excursions
A new and expanded campus at the Buffalo AKG Art Museum has been completed, reopening this summer and featuring new architecture designed by the architectural office of OMA New York, led by partner Shohei Shigematsu and project architects Lawrence Siu and Paxton Sheldahl, with Cooper Robertson (executive architect). The new expansion includes the Jeffrey E. Gundlach Building and extensive renovations to existing buildings. A $20-million commitment from New York State and Governor Kathy Hochul helped fulfill the expansion's budget and completes the $230 million capital campaign, the largest campaign for a cultural institution in the history of Western New York State.
Sponsored Content
In an increasingly digital and interconnected world, the Global Business Travel Association (GBTA) Convention remains an indispensable platform for business travel industry professionals seeking to make the most of the power of face-to-face connections. Taking place August 13–15 in Dallas, the 2023 GBTA Convention provides the unique opportunity for professionals and companies to join visionaries, thought leaders and industry experts for meaningful networking, cutting-edge insights and inspiring innovation.
Ever since opening in 2021, Nobu London Portman Square has served as the focal point for many gatherings, stays and experiences. This fall the hotel's Nobu Bar adds four more reasons to visit with an exciting array of offerings, menus and events.