THE SPANIARDS INTRODUCED sugar cane to the Caribbean centuries ago, and today, while rum is produced nearly everywhere sugar cane grows, the Caribbean makes the most rum and the most varieties.
The product of the fermented juice of sugar cane or sugar cane molasses, rum comes in a seemingly endless variety (more than 400 different bottlings are available in New York City, for example). In fact, virtually all rums can be classified into four major types: light, gold, dark and spiced.
Light (also called silver or white) rums are light-bodied and softly flavored with a mild taste of molasses and are most often used in cocktails. Examples include Atlantico Platino from the Dominican Republic ($20); Barbancourt White Rhum, Haiti ($20); Don Q Cristal Rum, Puerto Rico ($18); Rhum JM White Rum, Martinique ($38); and Tommy Bahama White Sand Rum, Barbados ($24).
Gold (or amber) rums are medium-bodied and have usually been aged a bit. They get their color from their time in oak barrels and generally have more flavor than light rums. Gold rums include Atlantico Reserve, Dominican Republic ($25); Bacardi Gold Rum, Puerto Rico ($13); Cruzan Single Barrel Rum, St. Croix, U.S. Virgin Islands ($25); Don Q Gold Rum, Puerto Rico ($14); and Gosling's Gold Bermuda Rum, Bermuda ($21).
Dark (or black) rums are richer, fuller bodied, more pungent and, as the name connotes, darker. They have stronger flavors, often with hints of molasses and spices. Try Angostura 7-year-old Dark Rum, Trinidad and Tobago ($32); Appleton Estate Extra Rum, Jamaica ($37); Bacardi Select Rum, Puerto Rico ($15); Myers's Original Dark Rum, Jamaica ($21); and Stolen Dark Rum, Trinidad and Tobago ($18).
As the name implies, spiced rums have added spices and, occasionally, caramel as well. While they are generally based on gold rums, these additions usually darken them in color. Choices include Captain Morgan Black Spiced Rum, Puerto Rico ($23); Clarke's Court Spicy Rum, Grenada ($17); Montecristo Spiced Rum, Guatemala ($25); Oakheart Genuine Spiced Rum, Bermuda ($15); Rhum Barbancourt Pango, Haiti ($18); and Vizcaya VXOP Cask 21, Dominican Republic ($20).
Prices vary widely throughout the United States.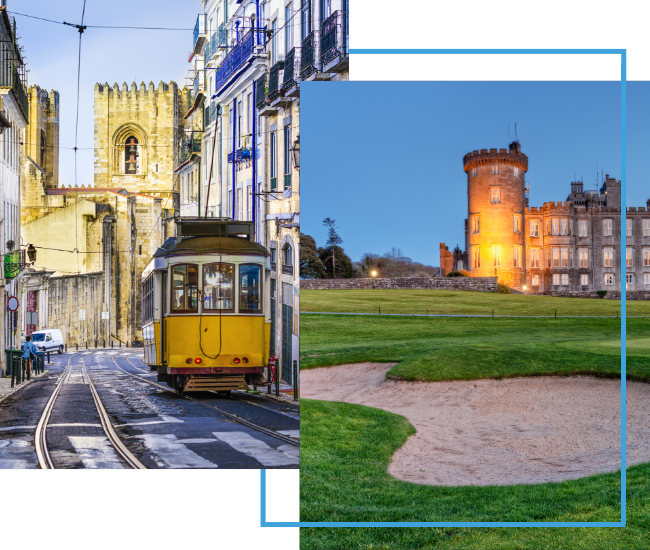 FX Excursions
FX Excursions offers the chance for once-in-a-lifetime experiences in destinations around the world.
Explore Excursions
More than 22 million visitors pour into Bangkok each year, adding to the roughly 11 million residents of the Thai capital famous for its bustling streets. Packed with food carts, markets and cultural spectacles, life in Bangkok is unusually defined by its vibrant street scene, both day and night. That means you don't necessarily need a solid plan when heading out on any given evening.
Sponsored Content
Incentive travel has long been a way for organizations to drive sales and reward employees with opulent trips to exotic destinations. Today it encompasses even more.
As first-time restaurateurs, but with plenty of hospitality-related experience, Ria and Kevol (Kev) Graham were not entirely comfortable opening their first restaurant in the Brooklyn neighborhood of Williamsburg, where several upscale restaurants and 5-star hotel dining is just a block away. And to make matters worse, they opened in July 2020, when New York City was in the middle of the COVID-19 pandemic.