André Lurton, a Bordeaux winemaker, heads Les Vignobles André Lurton, a 63-year-old family company that owns more than 3,000 acres of vineyards and 27 estates.
Michel Rolland, also Bordeaux-born, is an internationally famous oenologist who consults with more than 100 wineries throughout the world. Many of those wineries produce wines that sell for $100 and more, with a recent review listing some at $750 a bottle.
Lurton hired Rolland as consultant for the red wines of three of his châteaux. What makes this consultation agreement somewhat different from Rolland's usual assignments is that André Lurton's wines at these three châteaux sell for far less than $100. In fact, the most expensive of these fine examples of well-made Bordeaux rarely costs more than $50, and one can be found for $20.
The $20 find is Château Bonnet Réserve 2012, an equal blend of Merlot and Cabernet Sauvignon. Dark-shaded with a delicious fruitiness that carries through from aroma to taste to finish, it also flaunts a touch of vanilla and spice.
For $27, sample another André Lurton red wine, Château de Rochemorin. Its 2012 vintage is rich and approachable, with lovely fruit and a subtle oak background.
Château La Louvière lies just south of the city of Bordeaux in the Pessac-Léognan area. Here André Lurton makes some of his most interesting wines. The 2012 offers a ripe wine with a deep, flavorful aroma; sumptuous and well-balanced, it sells for approximately $39. The 2010 is beguilingly smoky, quite concentrated and still tannic. It offers the aroma of red berries, an enticing whiff of spice, a medium body and a medium-long finish. Considering how fine that vintage is, its price, at $24–43 and more often at $39, represents a fine buy for a good Bordeaux.
I also tasted Château La Louvière 1986, a 30-year-old wine still boasting an intense nose, with a silky, mellow taste and a perfume that blends vanilla and oak. In short, a grand old wine. Its price range begins at about $30.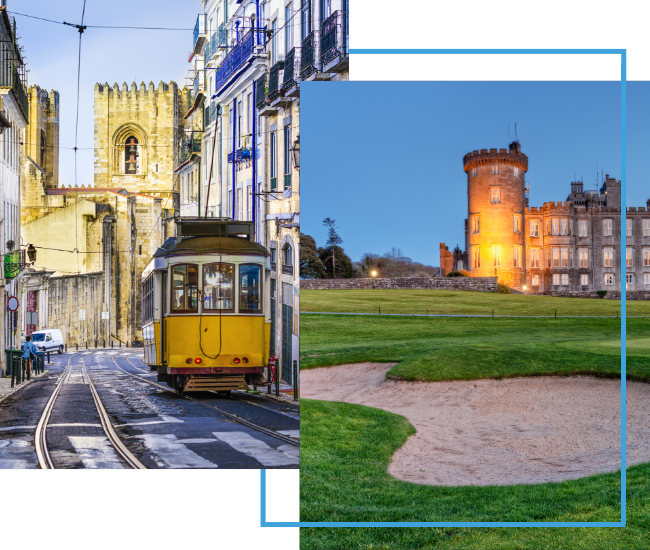 FX Excursions
FX Excursions offers the chance for once-in-a-lifetime experiences in destinations around the world.
Explore Excursions
Mazatlán, Mexico, has long been an attractive home destination for Canadian and American retirees, but, in recent years, young, digital nomads have also discovered the charms of this coastal city, finding inexpensive accommodations, beautiful weather and plenty of bandwidth for working remotely. The laid-back beach scene definitely eases the transition of relocating to Mexico's West Coast.
Sponsored Content
The Islands of Tahiti offer a range of captivating activities for travelers with diverse interests, from hiking to breathtaking waterfalls, riding horses on secluded beaches; swimming with sharks; or immersing in Polynesian culture through traditional dance, music and art. For watersports enthusiasts, the crystal-clear lagoons offer exhilarating experiences like surfing, kiteboarding and paddleboarding. And if you're looking to relax, the pristine beaches, overwater bungalows and tropical sun offer the perfect setting. With 118 islands and atolls to explore, island hopping is an excellent way to experience the full diversity of The Islands of Tahiti. With its blend of adventure, culture and relaxation, The Islands of Tahiti offer a truly unique travel experience.
Imagine yourself lounging in a stone cottage suite with a fireplace and freestanding tub, sipping hot chocolate in a rustic game and reading room with a raftered ceiling, and ice skating and cross-country skiing in the crisp mountain air. Sounds pretty perfect, doesn't it? Especially when you add in seasonal touches.