The king lives; it's the rumors that have died. For much of the 20th century, Rioja was the royalty of Spain's red wines. But about two decades ago, its hold on the throne was shaken, partly by complacency, mostly by newborn and reborn Spanish regions producing excellent and exciting wines. So what did Rioja do? It sized up the competition, took a good look at itself, fine-tuned its wines and straightened its crown.
The region of Rioja lies in northern Spain, where the major grape, Tempranillo, makes wines that are full, friendly, a delight to drink. Rioja's top wines are labeled "Gran Reserva," aged five years; "Reserva," aged four years; and "Crianza," aged one year. Among vintages on the market, 2001 is excellent; 1999 and 2000 are good; 1996 and 1998 are very good; and 1994 and 1995 are magnificent.
Muga's Prado Enea Gran Reserva 1995 is rich, intense, with a smoky aroma, while its Torre Muga 1998, called "a new wine for the new customer," is powerful with excellent balance.
Rémélluri makes only Reserva and Gran Reserva Rioja. With their complexity, elegance and light mineral-like background, they tend to mature slowly. Rémélluri grows all its own grapes.
So does Barón de Ley. And the quality of those grapes can be tasted in its wines, among them the deep ruby-red, well-knit 2000 with its juicy flavors and lingering aftertaste.
Montecillo, on the other hand, buys its grapes. Judging by its 1995 Gran Reserva, with its richness and hints of anise and pepper in the aroma, it chooses those grapes well.
From the village of Briones come two small bodegas with big reputations. Miguel Merino's first vintage was 1994, and what a beauty it is. That was followed by his incredible and distinctive Gran Reserva 1995. And so he has continued, turning out one graceful Rioja after another. Allende, begun in 1989, also produces exceptional wines. Among them are the powerful, concentrated Aurus 1999; the rich, complex Aurus 2000; and the flavorful, delicious Calvario 2001.
Rioja has other fine producers, among them Marqués de Cáceres, Martinez Bujanda, Marqués de Murrieta, Faustino Martinez and La Rioja Alta. Each adds another facet to Rioja's glory.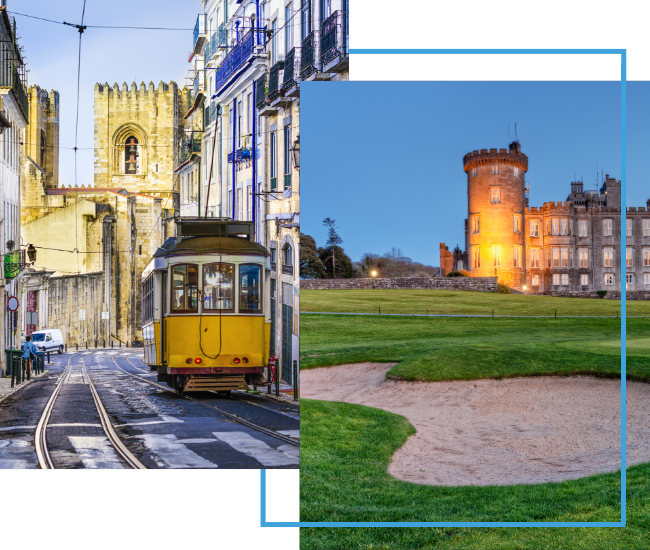 FX Excursions
FX Excursions offers the chance for once-in-a-lifetime experiences in destinations around the world.
Explore Excursions
Corsica with steep, gray cliffs overlooking the Mediterranean and sandy beaches attracting summer visitors, is a French-governed island sometimes confused with Sardinia and Sicily, Italian islands to the south. Fortunately, all three islands share the same love for good wine, food and sun-splashed beaches.
Sponsored Content
United Airlines is in the midst of a major initiative to modernize its fleet over the next several years. After first announcing the plan in 2021, planes fitted with United's signature interior are finally beginning to appear across the airline's narrowbody fleet of Boeing and Airbus planes. United flyers are sure to notice these enhancements from the moment they step on board: Each new or updated plane sports remodeled seats, seatback entertainment screens for everyone, Bluetooth connectivity and more, all adding up to a better experience on every journey.
If you're ready to do a little holiday catch-up with your besties, make a beeline for Conrad New York Downtown. The lobby metamorphosed into a holiday forest of heavenly scented, decorated Virginia Spruce trees. Make your first stop ATRIO Barista Station in the lobby for a complimentary hot spiced apple cider (until Dec. 3) or hot chocolate (Dec. 22­–24).