Begun in 1857 in Sonoma County, California's oldest winery, Buena Vista, still makes remarkable wines. Sonoma is also home to more than 400 other wineries, scattered across the county's 1 million square acres. Its 60,000 acres of vineyards are planted in up to 50 different types of soil in 17 American Viticultural Areas, distinctive U.S. wine grape growing regions called AVAs, or appellations. With such size and so many diverse soils and varying weather conditions, Sonoma can produce a wide variety of high-quality wines, among them some of California's finest Pinot Noir and Chardonnay.
Sonoma begins about 50 miles north of San Francisco and runs north to the Mendocino County border. East to west, it stretches from the Mayacamas Mountains, which separate it from Napa Valley, to the Pacific Ocean, giving it 60 miles of coastline.
With its profoundly varied growing areas, Sonoma raises many kinds of grapes, and many wineries produce wines from several AVAs. Cabernet Sauvignon, Merlot and other Bordeaux-style grapes, which require a warm climate, make full, flavorful wines in Alexander Valley, an AVA that includes Jordan Vineyard & Winery, Murphy-Goode Winery and Francis Ford Coppola Winery.
Chardonnay and Pinot Noir are Burgundy grapes that require far cooler growing conditions. While California's versions tend to be riper and fruitier than Burgundy's output, parts of Sonoma County, especially the cooler Russian River Valley, show some of the state's best efforts with these grapes. I was particularly impressed with the wines of Benovia Winery, Ferrari-Carano Vineyards and Winery, MacMurray Estate Vineyards, MacRostie Winery and Vineyards, and Patz & Hall Winery.
While Dry Creek Valley's warmer conditions are especially kind to Zinfandel, it produces a wide range of other wines — white and red — as well. Look for those of Quivira Vineyards & Winery, Bella Vineyards & Wine Caves and, again, Ferrari-Carano.
Every Labor Day weekend, the county shows its generous and most joyous side when it holds Sonoma's Wine Country Weekend, a three-day extravaganza of parties, tastings, dinners and dancing, culminating with its charitable wine auction. Considered one of the country's leading such auctions, this year's event raised $4.5 million, much of which supports children's literacy in Sonoma.
Sonoma has it all. Good wines. Good works. Good feelings.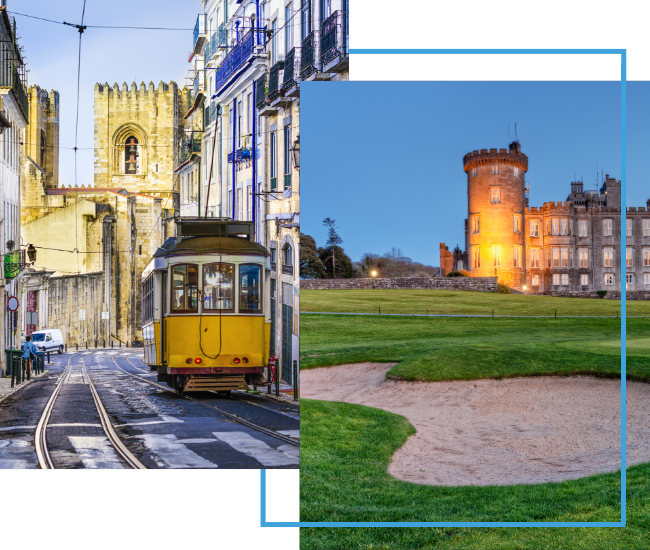 FX Excursions
FX Excursions offers the chance for once-in-a-lifetime experiences in destinations around the world.
Explore Excursions
If fabulous food and beverages are a must-have for any weekend getaway, then look no further than the City of Brotherly Love. Whether your palate has a penchant for vibrant Latin American fare or cozy French cuisine, whether you're an oenophile looking to swirl, sniff and sip your way around the globe or you'd rather sample farm-to-glass cocktails, Philly's got it all this fall. (With the exception of Bolo, which is a short taxi or Uber ride away and definitely worth the trip, the rest of these spots are all within walking distance of each other.)
Sponsored Content
Many small- and medium-sized businesses face time and budget constraints when organizing corporate hotel travel for employees. To address this problem, IHG® Business Edge emerged as a cost-free business travel solution for small- to medium-sized enterprises, offering travel managers exclusive access to enticing perks, handpicked educational resources and comprehensive company travel metrics. IHG Business Edge connects our loyal customers to our portfolio of 5,800 hotels and resorts across 18 brands in more than 100 countries.
From Santoríni to Dubai to New York, some hotels just have that "it" factor that draws visitors far and wide. For some hotels it's their proximity to popular landmarks and attractions, for others it's their amenities. But these hotels have something few can claim: a true room with a view.