Champagne does it like nothing else. For 300 years, it has been called the drink of kings, the elixir of love, a liquid mirror of memories — descriptions that envelope it in an aura that sets it apart from all other wines. And the enchantment continues. Through the ages, Champagne has remained the drink of choice when it comes to celebrating the pleasures of life with verve and elegance and style.
It is this enduring fascination with Champagne that has given winemakers throughout the world the impetus to produce their own versions of the sparkling wine. While many make strong attempts, none can make true Champagne. That designation remains specific to Champagne produced in the cool region 90 miles northeast of Paris that has given its name to the wine. True Champagne is a product of only three grapes grown in the chalky soil of the region — chardonnay, pinot noir and pinot meunier.
There are more than 100 houses, or firms, in Champagne, each with its own style. For example, Bollinger's is full-bodied and toasty; Krug's is fullbodied and complex; Taittinger's is fine and delicate; Perrier-Jouët's is medium-bodied and elegant; Ruinart's is light and graceful; Gosset's is full and dry; Charles Heidsieck's is medium-bodied and biscuity; Moët & Chandon's is medium-bodied and fresh; Louis Roederer's is rich and ripe; Laurent-Perrier's is light and fruity.
Most houses express their style through a variety of bottlings. Nonvintage Champagne, which accounts for about 80 percent of all varieties, is a cuvée, or blend, of wines from a number of harvests aged up to three years. Vintage Champagne is a cuvée of fine wines from a single harvest, aged usually four to five years. It carries its vintage date on the label and is made only in years when the quality of the wines is especially high, on average, about three to four times a decade.
Rarest of all is a house's prestige cuvée, a blend of its best wines from its premium vineyards aged more than five years. Cuvée represents the finest Champagne a house has to offer — and not every house offers one. Whatever Champagne you choose — prestige cuvée, vintage or nonvintage — these wines from France represent the best of the world's sparklers.
Pop the cork. Let the celebration begin.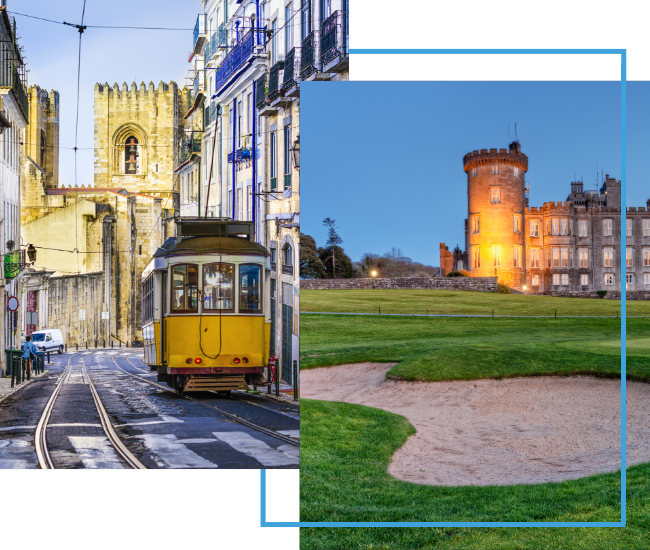 FX Excursions
FX Excursions offers the chance for once-in-a-lifetime experiences in destinations around the world.
Explore Excursions
There may not be snow in Los Angeles this season, but Waldorf Astoria Beverly Hills is certainly full of the holiday spirit, with Christmas, Hanukkah and New Year's events happening in the hotel's gorgeous event spaces.
Sponsored Content
One affordable plan can protect an entire year of trips: business or pleasure, short or long, domestic or international.
Looking for fun things to stuff into the toe of a few holiday stockings? Here are some great choices: