IT WAS LOVE AT FIRST SIP. It happened in the south of France where drinks like Pernod are particularly popular. I poured a bit in a glass and marveled at its brilliant, transparent, green-tinged, golden-yellow shade; breathed in its sweet licorice aroma; and then, since I was told it would bring out even more pleasure, I added some water. Immediately, the clear liquid turned a creamy-looking, opaque shade. And the aroma, already rich, now offered a deeply exotic bouquet of anise and licorice, flowers and a garden of herbs and left a delightful, lingering aftertaste. It was pure pleasure, and I, who love licorice, had found my favorite aperitif.
Pernod was born about 80 years ago after absinthe died. Absinthe, which often contained up to 80 percent alcohol and had a wide following, especially in France, was banned in many countries early in the 20th century (in 1912 in the United States). Based on wormwood, it was believed by officials to be hallucinogenic. But absinthe lovers still craved the taste, and in the 1930s Pernod Classic satisfied that taste. It is a drink created with aromatic herbs including anise, mint, chamomile, coriander and veronica, containing about half the alcohol of absinthe (40 percent) and no wormwood. The price for a 750 ml bottle is about $40.
Enjoy it diluted with water, or add it to a mixed drink. Many dozens of recipes blend it with Champagne, gin, vermouth, whiskey, brandy and other alcoholic beverages. It is also added to non-alcoholic drinks such as cola, lemonade and fruit juice. And it imparts a zesty flavor to dishes when it is added to foods toward the end of the cooking process without overshadowing the dish's own taste.
How much water to add to experience the full pleasure of Pernod? Traditionalists say five parts water to one part Pernod. But individual taste is a better measure. I found three to four parts water to one part Pernod works best for my taste. So find your personal measure. It should be a tasty experiment.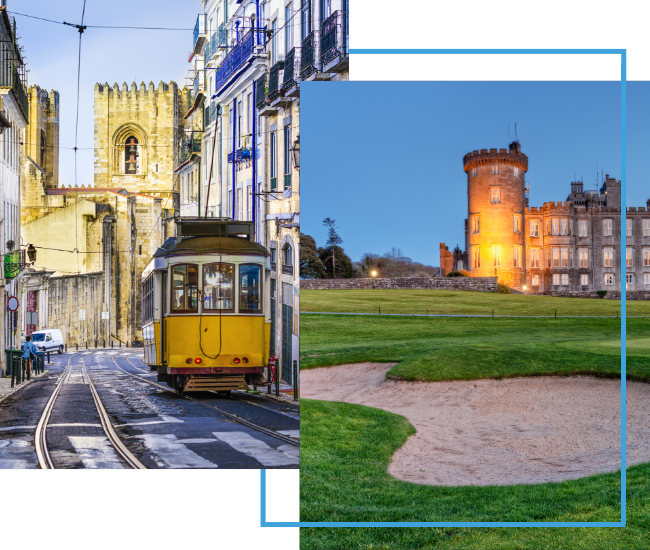 FX Excursions
FX Excursions offers the chance for once-in-a-lifetime experiences in destinations around the world.
Explore Excursions
Mazatlán, Mexico, has long been an attractive home destination for Canadian and American retirees, but, in recent years, young, digital nomads have also discovered the charms of this coastal city, finding inexpensive accommodations, beautiful weather and plenty of bandwidth for working remotely. The laid-back beach scene definitely eases the transition of relocating to Mexico's West Coast.
Sponsored Content
The Global Business Travel Association (GBTA) believes business travel is a fundamental force for good and brings the industry together to connect, innovate and set new standards. With members from across the globe, GBTA engages the many voices of business travel to build a collective future, providing a platform for buyers and suppliers to come together, connect with peers, grow their network and shape the future of the industry.
For its third year, Global Traveler awards the airline, cruise line and hotel brand best representing diversity, equity and inclusion within the travel industry. Over the past year Global Traveler analyzed many airlines, cruise lines and hotel brands to determine which companies prove most committed to changing the world through diversity and inclusion.