Like Rioja, Ribera del Duero's major grape is Tempranillo, called Tinto Fino in Ribera. And like Rioja, its wine is made to age long and well. But while the two wines share similarities, Ribera, whose vineyards stretch along the Duero River, has its own individuality. Although many vintners make their Ribera with 100 percent Tempranillo, the law allows them to use a minimum 75 percent, blending the rest with Garnacha, Cabernet Sauvignon, Merlot and Malbec.
The first great winery, Vega Sicilia, opened in Ribera del Duero in 1864, but the region did not begin to catch up until 1972 when Alejandro Fernández established his winery, Tinto Pesquera. Today, Pesquera and Vega Sicilia are considered among Spain's finest wines.
At a recent tasting of Ribera del Duero wines, I began with those of Alejandro Fernández, both 100 percent Tempranillo. Tinto Pesquera 2009 ($30) is a deep-shaded, bright wine evoking a basket of spices with a whiff of licorice. Pesquera Reserva 2008's ($55) color is deeper still with an intense, complex aroma of spice and dark fruit and a satiny texture.
Vega Sicilia's Valbuena 2006 ($130–190) presented a medley of cinnamon, clove, blackberry and tobacco on the nose, a sturdy spine and long finish.
Vega Sicilia produces its Unico Gran Reserva only in particularly good harvests, about once every two or three years. The 2000 ($300 and up) has a complex nose, good acidity and depth of flavor coalescing into a well-structured, elegant wine.
Tasty Ribera, however, need not be expensive. PradoRey, for instance, offers its Reserva 2006, a smoky, inviting wine, for $25 and its deep-flavored Elite Tinto 2005 for $35. Bodegas Cepa 21 produces two 100 percent Tempranillo Riberas: Hito 2008 ($20) is ruby-shaded, youthful, fruity and well-balanced while Cepa 21 2007 ($23) is a bigger, toasty wine. Protos Reserva 2005 ($33) is full-bodied with forceful flavors, while its Gran Reserva 2004 ($56) is intense and complex. Aalta Bodegas y Viñedos 2008 ($45) is a forward, 100 percent Tempranillo wine whose aroma brings up oak and oranges. Hold this one for another year.
Up from a handful in the 1980s, Ribera del Duero now has more than 250 wineries. About 100 import to the United States.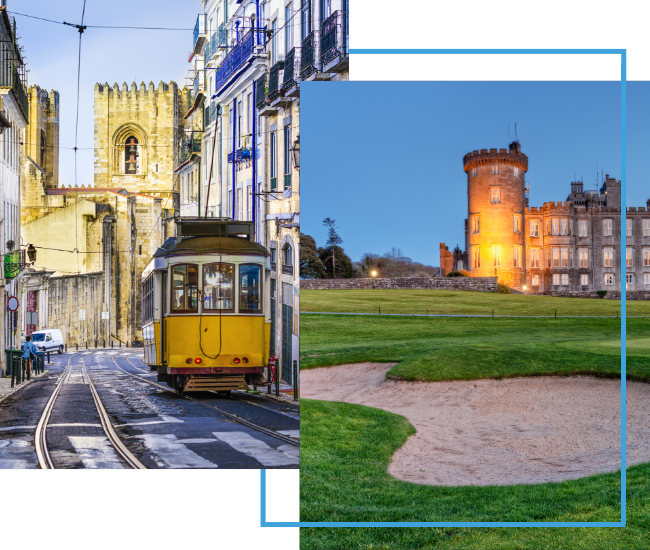 FX Excursions
FX Excursions offers the chance for once-in-a-lifetime experiences in destinations around the world.
Explore Excursions
Mazatlán, Mexico, has long been an attractive home destination for Canadian and American retirees, but, in recent years, young, digital nomads have also discovered the charms of this coastal city, finding inexpensive accommodations, beautiful weather and plenty of bandwidth for working remotely. The laid-back beach scene definitely eases the transition of relocating to Mexico's West Coast.
Sponsored Content
Incentive travel has long been a way for organizations to drive sales and reward employees with opulent trips to exotic destinations. Today it encompasses even more.
For its third year, Global Traveler awards the airline, cruise line and hotel brand best representing diversity, equity and inclusion within the travel industry. Over the past year Global Traveler analyzed many airlines, cruise lines and hotel brands to determine which companies prove most committed to changing the world through diversity and inclusion.