Wilderness to Wonderful
When restaurant designer Pat Kuleto wanted to start a winery in California, he bought 761 acres of rough, mountainous terrain on the eastern rim of Napa Valley — land that most people deemed impossible to tame into vineyards. That was in 1992. Today, 97 acres of that wilderness are bearing a wide range of grape varietals. About 30 more acres will eventually be made into vineyards. But the remaining 634 acres? There's no way they will accommodate a grape vine.
And that's fine with Pat Kuleto and his winemaker, David Lattin. They are men who value quality over quantity. Within the planted acres of vineyards they believe they have found the perfect setting — microclimate, soil type and elevation — to bring out the finest character of each grape. Their wines are their proof.
Take Kuleto Estate Chardonnay 2006 ($45). It has an aroma that recalls grapefruit and other citrus, good structure, a slight nuttiness in the taste and just the lightest hint of oak. In all, a lovely, balanced wine.
Its Pinot Noir 2006 ($50) is one of the most intriguing California wines made of this grape that I have ever tasted. Produced in the Burgundian method of open-top fermentation, it indeed captures the elusive aroma of a true Burgundy with an overlay of cherry. In the mouth, it is liquid silk, and its finish lingers.
Kuleto's Zinfandel 2006 ($40) is again true to the character of the grape, with a peppery aroma and a juicy, spicy taste. Overall, an inviting wine that is blended with 10 percent Sangiovese, which adds acidity and helps give the wine excellent balance.
Kuleto's Sangiovese 2005 ($35), on the other hand, is blended with 25 percent Cabernet Sauvignon, making a bright, forward wine that recalls cherries and spice. Like all of Kuleto's wine, it is very well balanced.
Not to worry — Kuleto's remaining 634 acres have not exactly been neglected. There is the winery, of course. There is Pat Kuleto's Tuscanstyle home named Villa Cucina. There is the man-made lake named Brunello. And there are vegetable gardens, herb gardens and ranging livestock. That still leaves a lot of acres — just not for grapes.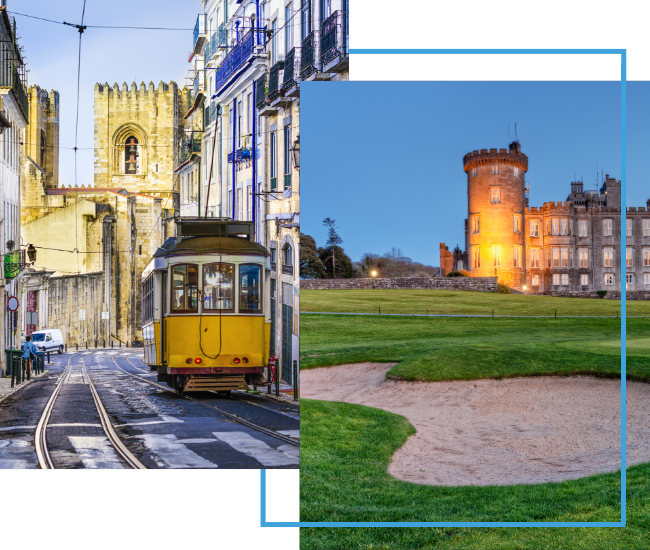 FX Excursions
FX Excursions offers the chance for once-in-a-lifetime experiences in destinations around the world.
Explore Excursions
Think of Tokyo and your mind may wander to the neon signs and bustling crowds of Shibuya and Shinjuku, or the tranquility of the Meiji Jingu shrine, but this huge city offers much to those who explore away from the main tourist areas.
Sponsored Content
Are you looking to enhance your business trip with a little leisure? Look no further than Portugal, a country renowned for its captivating blend of history, culture and natural beauty. And with TAP Air Portugal, you can effortlessly transform your business trip into an unforgettable bleisure adventure. Discover why Portugal and TAP Air Portugal are the perfect combination for an enriching and rejuvenating experience.
Automotive museums of all sizes will always capture the imaginations of car and racing aficionados. However, the best deliver a lot of substance beyond the machine itself. Some place an emphasis on science and technology or history, while others display iconic cars from film and television. Museums established and operated by the world's top automakers (think Mercedes, BMW, Audi and Porsche in Germany, and Toyota, Honda and Nissan in Japan) have built-in followings.