At least 53 of the world's countries make wine. But even that list, extensive though it is, does not mention Montenegro. A small country (population 600,000) with Europe's largest continuous vineyard (5,700 acres), Montenegro, under the brand name Plantaže, exports to 35 countries, including the United States. And while its vineyards also grow Cabernet Sauvignon and other Western European varieties, it takes particular pride in wines made from its native red grape, Vranac. About 70 percent of its vineyards are planted in red grapes; of those, 70 percent are Vranac.
To understand Vranac, think of Zinfandel. That grape was brought to California from southern Italy, where it is called Primitivo, in the mid-1800s. In turn, Primitivo landed in southern Italy via Croatia, which lies across the Adriatic Sea from Italy; its Croatian name is Crljenak. And Croatia lies just north of Montenegro. Vranac may not be Zinfandel, but it is considered a close cousin.
And it is a perfect wine for summer barbecues. Vranac's color tends to be ink-deep, its flavors reminiscent of black cherries and black currants. Its body is dense, and it shows hints of spice and vanilla. A sturdy wine that lives up to the meaning of its name, Black Stallion.
Among white grapes, Montenegro favors its native Krstač. The grape's clusters grow in a shape similar to a cross, hence the name krstač, or "cross." Krstač produces a pale-yellow, delicately perfumed, medium-bodied, dry, flavorful wine — a fine accompaniment to fish dishes, light meats and mild cheese.
Montenegro's Chardonnay makes a full-bodied wine and has its own individual flavor. Cabernet Sauvignon, there labeled simply Cabernet, is dark-shaded, medium-full with a deep, earthy aroma, while Merlot is even deeper in color, a well-made, vigorous red that will stand up to whatever meats you have on the grill.
The price of these wines adds to their summer appeal. Most sell for $10 to $12 a bottle. Those with "Barrique" in their names, meaning aged in wood, cost about $25.
Montenegro was part of Yugoslavia after World War I and later in a union with Serbia until it voted for independence in 2006.
As its native wines show, it can certainly hold its own.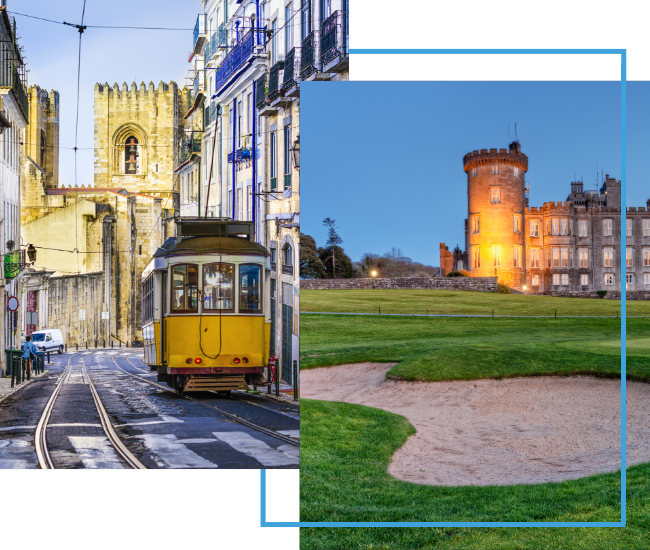 FX Excursions
FX Excursions offers the chance for once-in-a-lifetime experiences in destinations around the world.
Explore Excursions
One thing  surprising about the Prince Edward Island capital is its abundance of shops specializing in affordable, fashion-forward jewelry rendered in sterling silver, vermeil, 14K gold and semi-precious stones. Whether you prefer delicate pieces or bold wearable art, you can be assured the pieces for sale are inspired by the maritime island setting and, therefore, specific to the place where they are created. Here are a few shining, woman-owned examples:
Sponsored Content
The Islands of Tahiti are among the most beautiful and sought-after vacation destinations in the world. The endless images of overwater bungalows with Bora Bora's majestic peak towering over waters of every shade of blue have an intrinsic pull. But with 118 islands and atolls to explore, there is so much more to this spectacular region of the Pacific.
Norway, a haven for visionary artists, architects and designers, showcases an exceptionally diverse array of cultural attractions. This year, the country commemorates exciting milestones and unveilings captivating enthusiasts of the arts, from iconic scenic routes to new museums to gallery openings. Up Norway features these new offerings in personalized itineraries catered to aesthetes.