WE DRINK CHAMPAGNE as an aperitif. We raise flutes of Champagne to toast people, memories and victories. And yet, when our meal begins, we usually put the Champagne flute aside and reach for a glass of still wine. But have you ever considered sharing the bubbly ones with food? If not, there are pleasant surprises ahead. Champagne, with its effervescence, its acidity and its clarity, often highlights food flavors we might otherwise miss.
Take Ruinart Blanc de Blancs nonvintage, for example. A fresh, supple sparkler, it is a graceful wine. Made totally of Chardonnay, it has a fine, persistent mousse, some spice and goes well with such dishes as fried chicken and other lightly fried foods and with seafood, especially oysters. Think of it, too, with pasta in clam sauce.
The grapes from Clos du Mesnil, a 2.5-acre Chardonnay vineyard, produce Krug's lovely Champagne, named after the vineyard. Its 2004 version, an elegant, vibrant sparkler, offers whiffs of brioche and baked apple as well as delicate scents of almonds, lemon and grapefruit. Pair it with shellfish, flounder and light meats.
The year 2008 proved a particularly fine vintage in Champagne, and Veuve Clicquot's La Grande Dame Rosé 2008 provides an excellent example of the year. Consisting of 92 percent Pinot Noir, which offers power and structure, it boasts a pink color flecked with golden highlights. This majestic wine presents a satiny body and hints of ripe pear. It matches especially well with such dishes as ham and blanquette de veau.
A truly exceptional vintage in Champagne was the year 2002, and Dom Pérignon 2002 provides a stunning example of the year. It opens slowly and then bursts into a glorious combination of light smokiness, a tender sensation of fruit peel, a hint of nuttiness and a bit of vanilla. Its richness pairs beautifully with smoked salmon, lobster and risotto in a mushroom sauce.
Champagne also often offers a perfect match to many Thai, Chinese and Japanese dishes. For perhaps the most glorious and luxurious combination of all, consider Champagne and fresh caviar. It does not get more satisfying than that.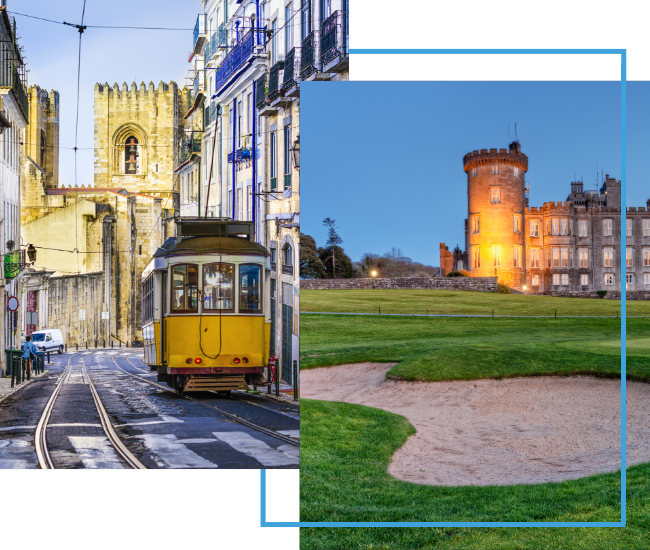 FX Excursions
FX Excursions offers the chance for once-in-a-lifetime experiences in destinations around the world.
Explore Excursions
Think of Tokyo and your mind may wander to the neon signs and bustling crowds of Shibuya and Shinjuku, or the tranquility of the Meiji Jingu shrine, but this huge city offers much to those who explore away from the main tourist areas.
Sponsored Content
Incentive travel has long been a way for organizations to drive sales and reward employees with opulent trips to exotic destinations. Today it encompasses even more.
Automotive museums of all sizes will always capture the imaginations of car and racing aficionados. However, the best deliver a lot of substance beyond the machine itself. Some place an emphasis on science and technology or history, while others display iconic cars from film and television. Museums established and operated by the world's top automakers (think Mercedes, BMW, Audi and Porsche in Germany, and Toyota, Honda and Nissan in Japan) have built-in followings.