Walla Walla may be a name that runs trippingly off the tongue, but the wines of this relatively new region are not yet the first Pacific Northwest bottlings that come immediately to mind. Spread across the southeast corner of Washington state between the Columbia and Snake rivers and dipping down into Oregon, the area only began to make wine in the 1970s. Until then, it produced apples and wheat. Today, those orchards have become vineyards and farms are now wineries, about 130 of them at last count. And until I tasted the wines of Pepper Bridge and Amavi, I did not appreciate how fine the wines of Walla Walla could be.
Three families own both wineries — the McKibbens, the Goffs and the Pellets. Swiss-born Jean- François Pellet is the winemaker.
In Amavi's 2014 Sémillon ($24), this white grape accounts for more than 85 percent; the rest is Sauvignon Blanc. It features the round, inviting body of Sémillon and the bright acidity of Sauvignon Blanc. Add to that a refreshing hint of lemon and orange flavors and a fine balance, and it makes the perfect aperitif.
Amavi's Cabernet Sauvignon 2013 ($33) blends 76 percent of that grape with Cabernet Franc, Merlot, Malbec and a touch of Petit Verdot and Syrah. Its aroma of dark berries carries into the taste for a wine with a smooth texture and a long and rich finish.
The name Amavi, by the way, is a combination of love (amor) and life (vita).
Pepper Bridge Winery's 2013 Merlot ($50) is a lovely wine. It blends in 22 percent of other Bordeaux grapes to present a charming wine of beautiful balance, a delicious aroma of dark berries and spice, a silky texture and an overall elegance.
And, finally, there is Pepper Bridge Trine 2012 ($65), a brilliant blend of Bordeaux grapes with Cabernet Franc dominating at 37 percent. We're reminded — with the first whiff, the first taste, its deep nose, full body and long and powerful aftertaste — of its heritage French grapes planted in Walla Walla. The name Trine refers to the three families that own Pepper Bridge and Amavi.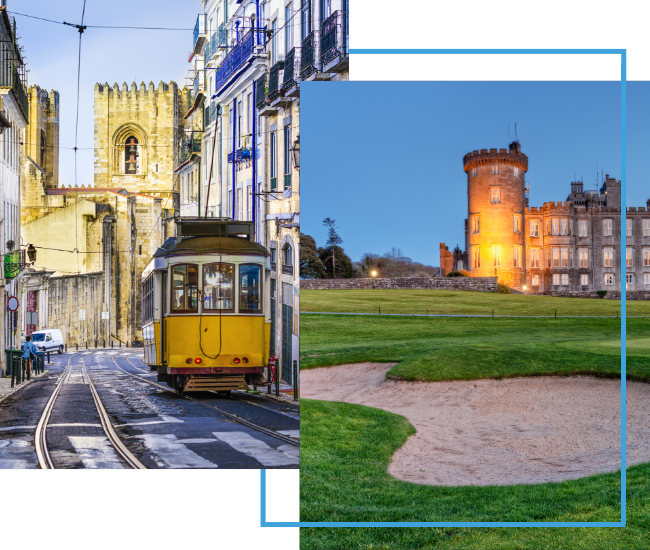 FX Excursions
FX Excursions offers the chance for once-in-a-lifetime experiences in destinations around the world.
Explore Excursions
Corsica with steep, gray cliffs overlooking the Mediterranean and sandy beaches attracting summer visitors, is a French-governed island sometimes confused with Sardinia and Sicily, Italian islands to the south. Fortunately, all three islands share the same love for good wine, food and sun-splashed beaches.
Sponsored Content
Nashville's once-modest skyline continues to evolve as its luxury market grows. Lavish hotel properties are added to the landscape while acclaimed chefs stake claim in the robust culinary scene and premier cultural offerings round out the city's repertoire.
If you're ready to do a little holiday catch-up with your besties, make a beeline for Conrad New York Downtown. The lobby metamorphosed into a holiday forest of heavenly scented, decorated Virginia Spruce trees. Make your first stop ATRIO Barista Station in the lobby for a complimentary hot spiced apple cider (until Dec. 3) or hot chocolate (Dec. 22­–24).