An outstanding Montepulciano d'Abruzzo, a memorable New Zealand Syrah. Each is a particularly fine example of its kind. This month, rather than concentrate on a specific region or type of wine, I'd like to give single examples of several red wines, each different from the others, each outstanding in and of itself.
Italy's Cantina Zaccagnini Montepulciano d'Abruzzo 2008 ($12–14) offers an aroma of plums and ripe berries with a hint of earthiness. A fragrant, assertive wine from the Abruzzo region, this is one of the best examples of wine made of the Montepulciano grape as you will likely find. Not to be confused with Vino Nobile di Montepulciano, a wine made basically of Sangiovese in the Tuscan town of Montepulciano.
From California, there is Heritance Cabernet Sauvignon 2008 ($28) made by Bernard Portet, long the winemaker at Clos Du Val and considered one of the outstanding winemakers of Napa Valley. Now, out of retirement, he is engaged in a new wine enterprise. True to his Bordeaux upbringing, where all great wines are assemblages, his Heritance Cabernet is a blend, in this case 92 percent Cabernet and 8 percent Merlot. The result is an elegant, complex, smooth-as-fine-silk wine and, in Portet's inimitable style, in perfect balance.
Bernard Portet is also making wine in Argentina — Nandú Malbec 2009 ($10–13) that I found to be bold, savory, intense and full-bodied with a hint of plum and dark berries and a touch of spice. Again, Portet blended, in this case enhancing Malbec with 9 percent Cabernet Sauvignon.
Te Awa 2009 Syrah from Hawkes Bay, New Zealand ($27), has the aroma of black pepper and other spices associated with Syrah — a dark color, suppleness and complexity. Unlike many Shiraz (same grape as Syrah, different style), however, Te Awa has richness without the jamminess.
And from Maremma, in Tuscany, Fattoria Le Pupille Poggio Valente Riserva Morellino di Scansano 2007 ($48) is a blend of 95 percent Sangiovese and 5 percent Alicante. Scansano is the name of the village, and Morellino is the local name for the Sangiovese grape. A nose that recalls dried fruits, it has texture, depth and fine structure.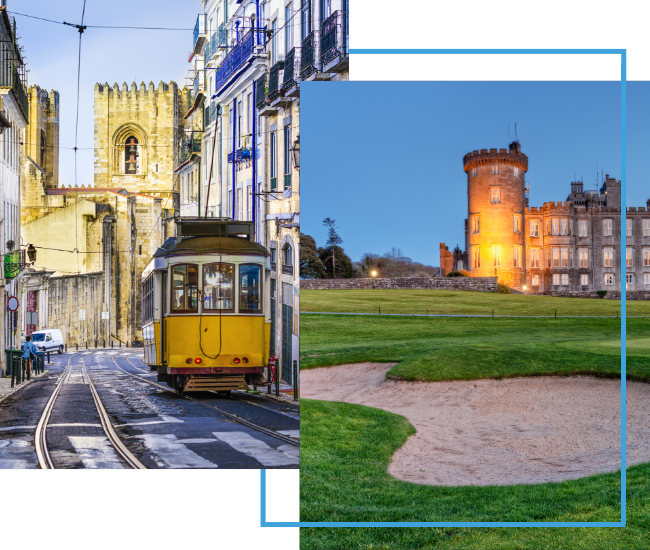 FX Excursions
FX Excursions offers the chance for once-in-a-lifetime experiences in destinations around the world.
Explore Excursions
Imagine yourself lounging in a stone cottage suite with a fireplace and freestanding tub, sipping hot chocolate in a rustic game and reading room with a raftered ceiling, and ice skating and cross-country skiing in the crisp mountain air. Sounds pretty perfect, doesn't it? Especially when you add in seasonal touches.
Sponsored Content
Whether it's the people, the craic (fun) or the coasts, travelers always find something to love about the island of Ireland. What fills your heart?
For the first time in Olympic history, when the 2024 Summer Olympics kick off on July 26, 2024, they will not do so in a stadium. Instead of an Olympic venue, the entire city of Paris will become the Olympic stadium, hosting the games among monuments, on bridges and on the grounds of some of the world's most historic sites. The Opening Ceremony will take place on the River Seine, where athletes will drift along on a flotilla of boats as spectators wave them on from the quays and bridges throughout the city.