The irony is its grapes grow in an area that for centuries was considered incapable of producing fine fruit. Yet today this wine ranks among the greatest Italy has ever produced. It is Ornellaia, made from Cabernet Sauvignon, Merlot, Cabernet Franc and Petit Verdot, classic Bordeaux grapes grown in the westernmost part of Tuscany.
Tuscany's vinous reputation dates back centuries, much of it resting on Chianti and other red wines made from Sangiovese. But that grape never counted for much in this coastal region. It is the Bordeaux-style reds, with a far more brief history, that brought it fame.
It began in the village of Bolgheri in 1968 with a wine called Sassicaia. It quickly received worldwide accolades, and other Italian winemakers took notice. Ornellaia, recognizing the climate and varied soils around Bolgheri were just right for Bordeaux grapes, followed in 1981.
Italian-made wines from French grapes, however, did not fit any legal Italian wine category. And so they were called Super Tuscans. Since then, however, Super Tuscan has described every conceivable Tuscan wine, not just Italian-Bordeaux wines. Happily, they no longer need it; with their success, original Super Tuscans have been granted their own legal definition, D.O.C. Bolgheri.
My notes from a tasting on a recent visit bear witness to the exceptional quality of these wines. Ornellaia 2005: mature, ripe, aromatic, deep-flavored and fascinating. Ornellaia 2006: full, concentrated, elegant and ravishing. Ornellaia 2010: equally elegant, complex, well-integrated with finesse and silky tannins. Ornellaia 2011: powerful and bright with a long aftertaste — delicious. Ornellaia 2012: young, deep-flavored and intense, with substantial body and finish.
Befitting its high quality and relatively low production, Ornellaia costs $225–250 a bottle.
Le Serre Nuove dell'Ornellaia, a more affordable wine, made from grapes of younger vines, is blended with more Merlot than Cabernet Sauvignon ($65–75). Far less expensive, Ornellaia Estate Le Volte offers a blend of Merlot, Cabernet Sauvignon and Sangiovese (about $25).
All exceptional wines, with Ornellaia the king. No wonder, with a world of fine red wines at his disposal, George Clooney chose Ornellaia to serve at his wedding.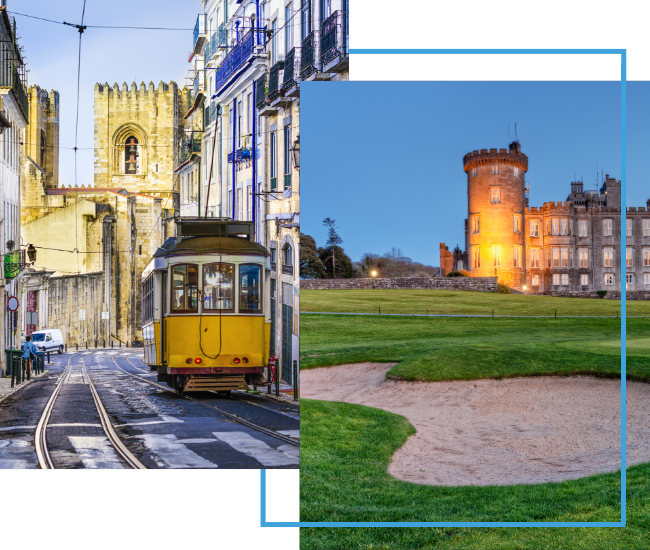 FX Excursions
FX Excursions offers the chance for once-in-a-lifetime experiences in destinations around the world.
Explore Excursions
Imagine yourself lounging in a stone cottage suite with a fireplace and freestanding tub, sipping hot chocolate in a rustic game and reading room with a raftered ceiling, and ice skating and cross-country skiing in the crisp mountain air. Sounds pretty perfect, doesn't it? Especially when you add in seasonal touches.
Sponsored Content
Are you looking to enhance your business trip with a little leisure? Look no further than Portugal, a country renowned for its captivating blend of history, culture and natural beauty. And with TAP Air Portugal, you can effortlessly transform your business trip into an unforgettable bleisure adventure. Discover why Portugal and TAP Air Portugal are the perfect combination for an enriching and rejuvenating experience.
For the first time in Olympic history, when the 2024 Summer Olympics kick off on July 26, 2024, they will not do so in a stadium. Instead of an Olympic venue, the entire city of Paris will become the Olympic stadium, hosting the games among monuments, on bridges and on the grounds of some of the world's most historic sites. The Opening Ceremony will take place on the River Seine, where athletes will drift along on a flotilla of boats as spectators wave them on from the quays and bridges throughout the city.