SAY WHAT YOU WILL about wine, it is never dull. In its cascade of tastes and types, it overflows with variety. And since the first issue of Global Traveler, nearly 10 years ago, I've had the pleasure of writing a monthly column about this subject of infinite possibility. There was wine before there was the written word, and millennia later, it has only gained in appeal. It lured countries once content to produce ordinary jug wine into becoming contenders for international awards. It tempted regions that never before grew a grape to plant acres of vines. It enticed nearly every state in the United States to turn to winemaking. While I've written columns about the best of California, Oregon and New York State, Americans are making wine everywhere. Texas has more grapevines than cowboys. Desert-like New Mexico is home to 50 wineries. Idaho still grows potatoes, but it is far more enthusiastic about its wine grapes. Virginia's vineyards have expanded. So have those of Washington, Pennsylvania, Colorado, Ohio, New Jersey . . . wherever it is possible to grow a grape.
And what fascinates is that all of their wines are different from each other. In fact, each winemaking country, each region I visit, each winery, each glass of wine I sample is a new and individual experience.
OFTEN, JUST AS INTERESTING as the wine is its background. South Africa has been making wine since the 1600s, but embargoes during apartheid cut it off from the world and quality fell precipitously. Once that disgraceful period ended in 1994, wine had a rebirth in South Africa with new plantings and, ultimately, new wines worthy of sending out to the world. A number of my columns have been about South Africa's best — its Sauvignon Blanc, Chenin Blanc, Bordeaux blends and Pinotage, a grape created there in the 1920s and only recently available in this country.
HISTORY WAS ALSO the background of my first wine column, about the premium wines of Chile. Once it emerged from a 17-year dictatorship, Chile reintroduced itself to the international market with good wines at very low prices. After catching the world's attention, it went on to produce excellent wines at higher prices. Today, while some of the best bargains are still found among Chilean wines, the country has also become one of the top producers of premium-quality wines.
I'VE ALSO WRITTEN about Argentina's unique story. Having adopted Malbec, a grape that Bordeaux virtually disowned, Argentina made it a prime source of its red wines. Today, mention Malbec and the automatic association is Argentina. And so the irony: Since Malbec has become such a success in South America, a number of Bordeaux châteaux owners have now established wineries in Argentina, growing the grape Bordeaux discarded.
WE'VE FEATURED COLUMNS on Austrian wines, on German, Greek, Swiss, Australian, Portuguese, Israeli and Canadian wines, on New Zealand's Sauvignon Blanc and its impressive Pinot Noir. We've featured Spain's fine wines beyond Rioja and Sherry and Italy's Brunello, Amarone and Chianti Classico.
France is where many of the finest grapes are grown and, thus, many of its finest wines became benchmarks for the world. One of my personal favorites among France's wine regions is Burgundy. It is the prime producer of Pinot Noir and Chardonnay, the standard bearer of what these grapes can create. A relatively small region with tiny stone villages and small patches of vineyards, this is where the owner of a domaine very likely planted the vines himself. Not so in most regions and never so in Bordeaux. Burgundy, more than most, captures the essence of Old World winemaking and dedication.
And I've often written about Champagne, another personal favorite, concentrating on smaller houses, those that make a few hundred thousand bottles a year rather than the famous houses whose productions are in the many millions.
THE COLUMN HAS ALSO included satisfying drinks other than wine. I particularly enjoyed traveling through Belgium to find the difference between Abby and Trappist beers. I had fun tracing the many ways Bloody Mary may have gotten its name. I liked writing about the world's re-introduction of absinthe and how the U.S. version is different from all other absinthe, and about a Japanese restaurant in New York City that offers more than 200 varieties of saké — and not one grape wine.
STILL, WINE ACCOUNTS FOR most of our columns, and with wine come descriptions, often in florid superlatives. That is the time to remember the basics. Remember that the limpid golden liquid in a long-stemmed crystal wine glass is simply an agricultural product. Remember that a $10 bottle of wine at a casual dinner can give as much pleasure to that occasion as the $100 one served at a formal occasion. Most important, when tasting a wine, remember to trust yourself. We each bring to wine tasting our own personal memory bank of smells, aromas and experiences. A wine professional — or a wine snob — may sniff and declare, for example, "ripe melon" while you smell banana. Take another sniff. Still banana? Then banana it is. What you personally get from a wine is the only reaction, the only experience, that matters.
A good friend who is one of the leading wine agents and exporters in Burgundy grew up in Manhattan, and when she describes a wine, she pulls that time from her memory bank. I've heard her compare the aroma of a Burgundy to the smell of autumn leaves in Central Park, and in some lesser wines, to the whiff of exhaust from a Fifth Avenue bus. Central Park? Bus fumes? Burgundians have nothing comparable in their memory banks. But they do know how keen her judgment of wine is; they trust her opinion, never mind what she uses to form it.
Above all, remember that wine is for pleasure. Trust yourself. If you like the wine in your glass, if it satisfies you, if it gives you pleasure, you know that is a good wine.
A Taste of Wine & Spirits
Absinthe
October 2010
Argentina Malbec
May 2012
Belgian Beer
November 2012
Bloody Mary
February 2011
Burgundy
September 2004
Champagne
June 2010
Chile
February 2004
Saké
March 2006
South Africa Pinotage
April 2006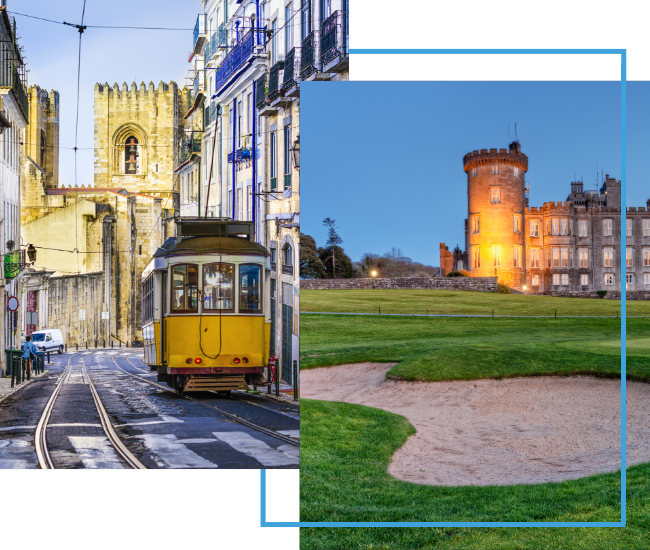 FX Excursions
FX Excursions offers the chance for once-in-a-lifetime experiences in destinations around the world.
Explore Excursions
Think of Tokyo and your mind may wander to the neon signs and bustling crowds of Shibuya and Shinjuku, or the tranquility of the Meiji Jingu shrine, but this huge city offers much to those who explore away from the main tourist areas.
Sponsored Content
Don't risk losing all the money you've spent if you must cancel your trip at the last minute. Allianz Travel Insurance can give you:
Automotive museums of all sizes will always capture the imaginations of car and racing aficionados. However, the best deliver a lot of substance beyond the machine itself. Some place an emphasis on science and technology or history, while others display iconic cars from film and television. Museums established and operated by the world's top automakers (think Mercedes, BMW, Audi and Porsche in Germany, and Toyota, Honda and Nissan in Japan) have built-in followings.