Easter is this weekend and so is your Sunday brunch. Enjoy these light, refreshing cocktails to accompany your meal or as a sweet way to end your holiday.
Tropical, creamy and festive, this cocktail is sure to bring some flair to your brunch table. The recipe calls for a fluffy shredded coconut rim and a marshmallow that imitates a springtime bunny. The classic but cute lime and coconut margarita will be a hit at your celebration.
Enjoy this brightly colored drink while the kids in the family run around hunting Easter eggs. Best served as an adult dessert for its sweetness, this drink is concocted of marshmallow vodka, fresh lemon, Blue Curacao, Sprite and simple syrup with a blue Peep and sugared rim for garnish. This recipe can be easily manipulated to change Peep colors.
This classic brunch drink takes an Easter spin by replacing the tomato juice with bright orange carrot juice and homemade, parsley-infused vodka. The vodka needs to be prepped a couple days in advance to ensure all of the taste seeps into the vodka. The Bunny Mary drink is the perfect spring drink and it feels healthy to sip all day long.
For the chocolate lovers at the party, Cadbury chocolates are the epitome of Easter candy. With only four ingredients, these shots can be whipped up quickly for the whole party to enjoy. Simply cut the top off Cadbury eggs and scoop the crème filling into a pitcher. Add vodka,Kahlua and milk. Pour the mixture back into the egg shell and serve.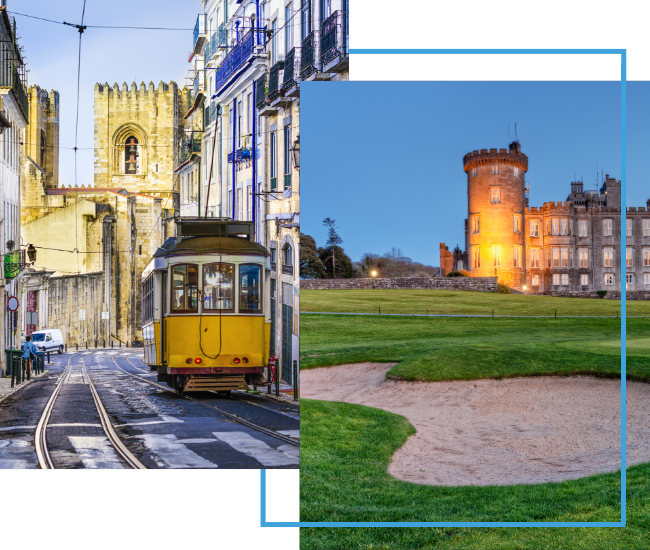 FX Excursions
FX Excursions offers the chance for once-in-a-lifetime experiences in destinations around the world.
Explore Excursions
Imagine yourself lounging in a stone cottage suite with a fireplace and freestanding tub, sipping hot chocolate in a rustic game and reading room with a raftered ceiling, and ice skating and cross-country skiing in the crisp mountain air. Sounds pretty perfect, doesn't it? Especially when you add in seasonal touches.
Sponsored Content
Learning more about our readers' travel habits and preferences ensures Global Traveler delivers the content you desire. As the travel industry has adapted and changed over the last few years, it's more important than ever to connect. To best meet your short- and long-term travel content needs, please help us!
For the first time in Olympic history, when the 2024 Summer Olympics kick off on July 26, 2024, they will not do so in a stadium. Instead of an Olympic venue, the entire city of Paris will become the Olympic stadium, hosting the games among monuments, on bridges and on the grounds of some of the world's most historic sites. The Opening Ceremony will take place on the River Seine, where athletes will drift along on a flotilla of boats as spectators wave them on from the quays and bridges throughout the city.