Just when we understand the meaning of "sustainable," "organic" and other grape-growing terms, the world of wine is adding another. It is "biodynamics," a method of grape growing based on principles the Austrian philosopher Rudolph Steiner set in the 1920s. It is, in a way, looking back for its future.
Like organic methods, biodynamics bans the use of pesticides and chemicals. Unlike organic, biodynamics adds a bit of spirituality. For a wine to be biodynamic, vintners must perform all vineyard and cellar work according to phases of the moon, stars and sun. They must use natural fertilizer in the form of dried cow dung stuffed into cow horns and buried in the vineyard at the time of the equinox. They must follow with eight other biodynamic vineyard preparations including ground quartz stuffed in cow horns and buried in the vineyards in the summer; and yarrow flowers buried in a stag's bladder, hung in the sun and buried over winter, after which the contents are put into compost.
The purpose, proponents of biodynamics say, is to make wines that are clean and pure and express their soil, their vintage and nature.
Do they? Is a biodynamically produced wine automatically a better wine? Not necessarily and not always, judging from some recent tastings. I tasted biodynamic wines at an Italian winery that were indeed clean, but they were also neutral to the point of blandness. On the other hand, I tasted Coyam, a biodynamic red wine made by Emiliana in Chile, a blend of Bordeaux- and Côtes du Rhône-style grapes. It is ink-dark, intensely flavored with a rich aroma dominated by dark fruits and vanilla, exquisitely balanced, full-bodied, complex and velvety. Whether due to its biodynamic birth or simply great winemaking, it is a lovely, satisfying wine.
In Austria, I tasted the biodynamic wines of Meinklang Winery and they, too, are winners. Among them, the winery's Blaufrankisch is deep-shaded, rich with a heady aroma of cherries and wild herbs. Add to these other notable wine properties that have gone biodynamic, such as Maison Joseph Drouhin, Domaine Leroy and Domaine Leflaive in Burgundy; Zind-Humbrecht of Alsace; Raymond and Benzinger of California; and a current estimate of well over 500 other biodynamic wineries. Fad, or the future?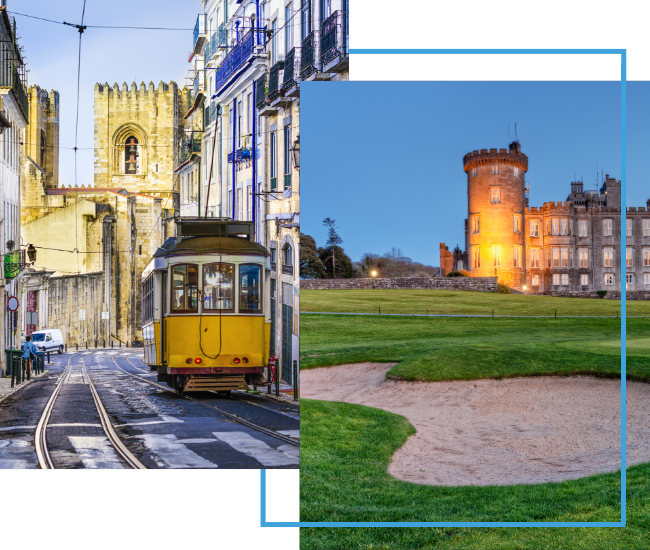 FX Excursions
FX Excursions offers the chance for once-in-a-lifetime experiences in destinations around the world.
Explore Excursions
If fabulous food and beverages are a must-have for any weekend getaway, then look no further than the City of Brotherly Love. Whether your palate has a penchant for vibrant Latin American fare or cozy French cuisine, whether you're an oenophile looking to swirl, sniff and sip your way around the globe or you'd rather sample farm-to-glass cocktails, Philly's got it all this fall. (With the exception of Bolo, which is a short taxi or Uber ride away and definitely worth the trip, the rest of these spots are all within walking distance of each other.)
Sponsored Content
The Global Business Travel Association (GBTA) believes business travel is a fundamental force for good and brings the industry together to connect, innovate and set new standards. With members from across the globe, GBTA engages the many voices of business travel to build a collective future, providing a platform for buyers and suppliers to come together, connect with peers, grow their network and shape the future of the industry.
From Santoríni to Dubai to New York, some hotels just have that "it" factor that draws visitors far and wide. For some hotels it's their proximity to popular landmarks and attractions, for others it's their amenities. But these hotels have something few can claim: a true room with a view.