Long before European settlers arrived in America, Switzerland was making wine. And for nearly as long, it kept it all for itself. Then, about 15 years ago, Switzerland began exporting, offering us some of its best and opening a window onto the quality and variety of Swiss wines, most of which are white.
The total area of Switzerland's vineyards is equivalent to that of Napa Valley alone, and nearly three-quarters of it is in Suisse Romande, the western Frenchspeaking region.
From Valais, the largest wine-producing canton, or region, Suisse Romande sends us fendant, made from chasselas, the white grape that accounts for 60 percent of the country's total wine production. Surely, the most outstanding fendant is Robert Gilliard's Les Murettes 2003, a bright, flavorful wine with a slight sparkle, an aroma that mingles vanilla and minerals and a fleshy, inviting body. Also from Valais is Gilliard's Dôle des Monts 2003, a pinot noir/gamay blend that makes a delicate, light, supple red wine. The canton of Vaud gives us the fine Jean et Pierre Testuz Dézaley L'Arbalete Grand Cru 2003, a graceful, well-bred chasselas-based wine that is round, almost luscious, with a quiet, floral bouquet.
From the canton of Neuchâtel, Thierry Grosjean sends Château d'Auvernier Chasselas 2003, a wine of great clarity and crispness with a basket of fresh fruit flavors.
The Italian-speaking Ticino region is noted for merlot, and among the finest is the elegant Valsangiacomo Rubro, Merlot del Ticino, which characteristically sports a bouquet reminiscent of plums, cinnamon and vanilla.
Switzerland also produces wines made of rare white grapes brought there by the Romans and now grown nowhere else: Petite Arvine, a dry wine with an assertive personality and spicy flavors; and Amigne, a delicate, mellow wine.
Most Swiss wines range from about $23 to $30, with Dézaley L'Arbalete selling for about $45, and the rare Petite Arvine and Amigne – when they are available at all – costing more.
Swiss wines have been around too long to be called the new kids on the block. But taste them and you will understand why for centuries the Swiss preferred to keep them all to themselves.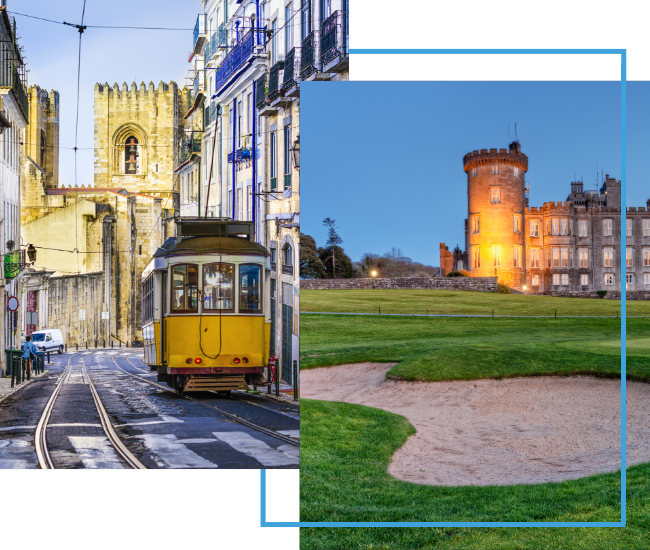 FX Excursions
FX Excursions offers the chance for once-in-a-lifetime experiences in destinations around the world.
Explore Excursions
One thing  surprising about the Prince Edward Island capital is its abundance of shops specializing in affordable, fashion-forward jewelry rendered in sterling silver, vermeil, 14K gold and semi-precious stones. Whether you prefer delicate pieces or bold wearable art, you can be assured the pieces for sale are inspired by the maritime island setting and, therefore, specific to the place where they are created. Here are a few shining, woman-owned examples:
Sponsored Content
Don't risk losing all the money you've spent if you must cancel your trip at the last minute. Allianz Travel Insurance can give you:
Norway, a haven for visionary artists, architects and designers, showcases an exceptionally diverse array of cultural attractions. This year, the country commemorates exciting milestones and unveilings captivating enthusiasts of the arts, from iconic scenic routes to new museums to gallery openings. Up Norway features these new offerings in personalized itineraries catered to aesthetes.